You don't have to be a gourmet cook to want a new oven with the latest features and amenities. Let's admit it: Many of us watch cooking shows just for the entertainment value. Whether or not you actually make that cornbread and flatiron steak roulade is secondary. The idea is that if you wanted to -- say, around the holidays or for poker night or Valentine's Day -- you could conquer any recipe (and take no prisoners) if you had the right tools. Nothing says: "I plan on becoming a cook to be reckoned with!" better than a slick range and oven setup.
Let's take a look at five features to look for when buying an oven. A couple of these are old favorites, while a few may surprise you. The world of competitive cooking has had a big impact on the number of gourmet features available to the work-a-day oven-meister. After looking at this list, you may just decide to run out and buy a new range whether you really need one or not.
Remember last Christmas when you tried to cook the turkey and the pumpkin pie in the same oven at the same time? We've all tried to find a compromise oven temperature setting that worked OK for everything. This kind of in-the-trenches baking can lead to disaster, which is why some of the latest ranges on the market will have you seeing double -- double ovens that is. One oven is roomy enough to accommodate a nice Sunday roast or turkey, while the other is more petite. You can use it for things like cupcakes, appetizers, pies and casseroles. Each oven has its own set of temperature controls for less stress and more efficient meal prep. For a quick heat up, you don't have to spend excess energy warming up the big oven (or overheating your kitchen on a hot day), just use the little guy. It's an energy smart option.
You probably already know about convection heating: Instead of using radiant heat like a conventional oven, convection cooking employs a fan to circulate the hot air in the oven for faster and more even heat distribution. This saves you time and energy dollars.
Convection-style cooking equipment isn't new, but we though it deserved a mention because it can help solve a big baking dilemma: You know the oven rack dance, right? That's the jitterbug you do every time you open your hot oven to put something inside, only to discover the racks aren't adjusted correctly. This leads to a mad dash for the oven mitt, an emergency rack adjustment and the inevitable drop in oven temperature when most of the precious heat escaped while you were getting your oven real estate in order. With convection cooking, the heat is pretty evenly distributed throughout the oven, so rack placement becomes less of an issue. Yay! No more char marks on your wrists.
This sounds like some kind of religious rite you probably don't want to deal with, but that's not true at all. When an oven features a Sabbath Mode, it simply means the oven has a "hold" feature that keeps foods warm for an extended period of time. It's like those red lamps you see in restaurants that keep dishes toasty until the server has a chance to deliver them. If you need to hold dinner because your significant other is working late -- again -- this is a great feature that will save you a lot of hassles and dried-out meatloaf.
Being able to see your food cooking without having to open the oven door sounds like a small thing, but it's huge. When you include this amenity in your new oven, you'll save money on wasted energy because you'll be peeking less -- and letting hot air escape from the oven cavity. Admit it: You know you look more than you have to. Genuflecting in front of the oven for an eyes-on assessment of your bubbling mac-and-cheese isn't such a bad idea when all you have to do is look through the conveniently placed glass window. It may save you having to insist that the black crust on your apple pie is actually golden brown.
If you've owned a glass-door oven before and thought it looked dirty despite your best effort to clean it, innovations in glass manufacture and glass door design are eliminating problems with clouding and stubborn, baked on grease. Glass cleaners designed for new generation glass stovetops are doing a better job of cutting grease and grime, too.
1
Timer and Delayed Start Features
We think this is a great fallback feature. If you've ever set your oven timer and turned on the vacuum, the water or the TV, only to miss the buzzing long enough for your fish sticks to incinerate, you can appreciate the value of an oven that shuts itself off after the programmed cooking time has elapsed.
Delayed start can be a nice feature, too. If you want that meatloaf mixed and ready to go before you take a nice relaxing bath but don't want to start the cook cycle for an hour or so, you can delay the oven start until it's more convenient for you.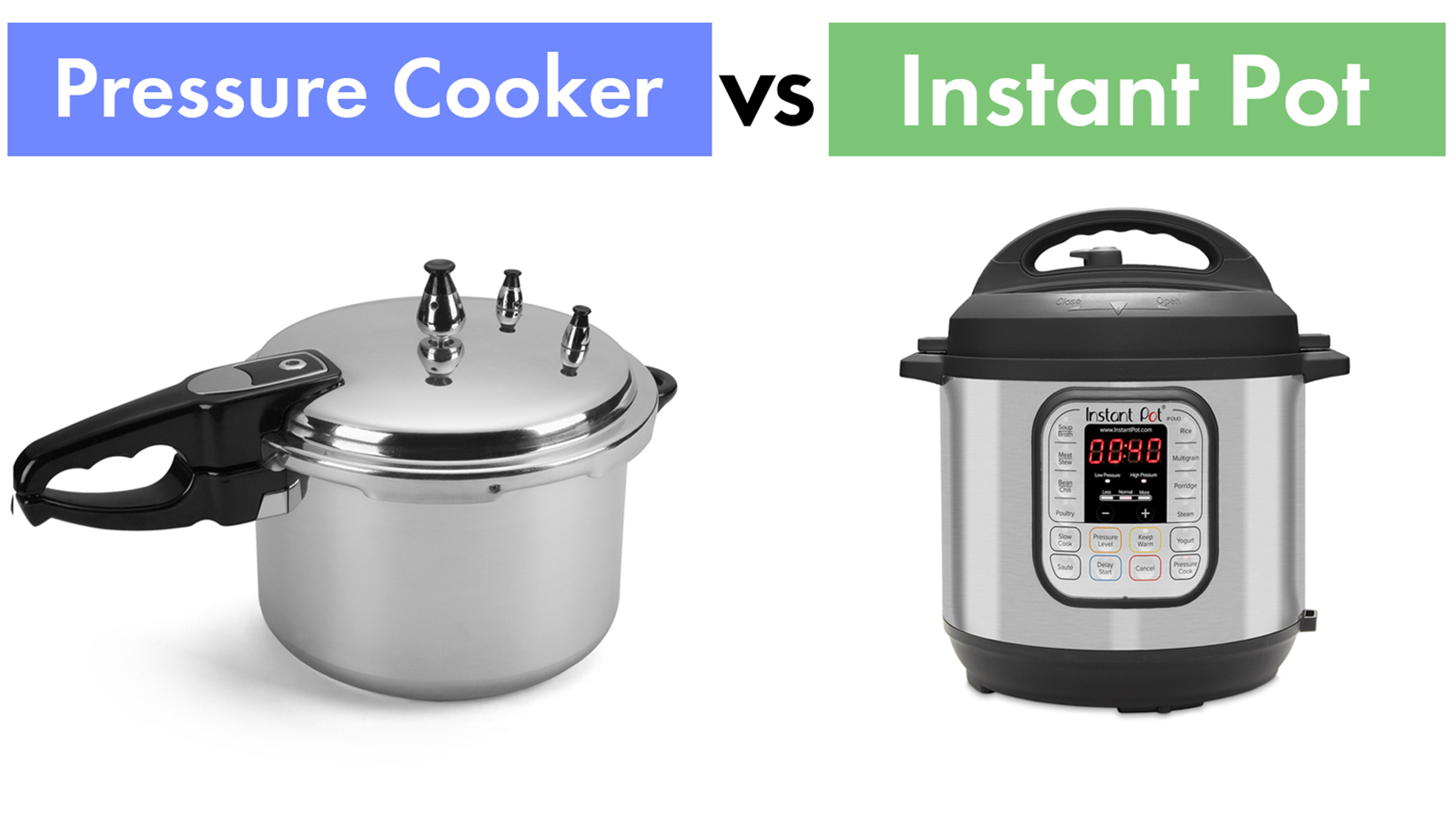 Up Next
HowStuffWorks gets cooking with the Instant Pot, the next generation of the pressure cooker.
---
Related Articles
Sources
CNET. "Stove and Range Buying Guide." 12/9/09. (1/23/12). http://reviews.cnet.com/2719-17895_7-408-5.html?tag=

Consumer Energy Center. "Stoves, Ranges and Ovens." (1/23/12). http://www.consumerenergycenter.org/home/appliances/ranges.html

Consumer Guide Products. "Oven Buying Guide." (1/23/12). https://products.howstuffworks.com/ovens-buying-guide.htm

Consumer Reports. "Kitchen Range Buying Guide." (1/23/12). http://www.consumerreports.org/cro/appliances/kitchen-appliances/kitchen-ranges/kitchen-range-buying-advice/index.htm

Cooking Manager. "What Features Do You Need in Your New Oven?" 4/22/11. (1/23/12). http://www.cookingmanager.com/features-oven/?wpmp_tp=1

Eco-Coach. "Tips for Buying a New Oven." 12/7/07. (1/23/12). http://ecocoach.wordpress.com/2007/12/07/tips-for-buying-a-new-oven/

EPA - Energy Star. "Microwaves, Ovens, and Ranges." (1/23/12). http://www.energystar.gov/index.cfm?c=products.pr_mw_ovens_ranges

Lowe's. "New Oven Range and Cooktop Features Make Life Easier." (1/23/12). http://www.lowes.com/cd_Innovative+Oven+Range+Features+Make+Life+Easier_1280350286_

My Home Ideas. "Time for a New Oven?" (1/23/12). http://www.myhomeideas.com/specials/kitchens/time-a-new-oven-10000001868277/

NCEITA. "Oven Features." (1/23/12). http://www.nceita.org/oven-features.html

U.S. Department of Energy. "Home Energy Saver - Cooking Appliances." (1/23/12). http://hes.lbl.gov/consumer/help-popup/content/~consumer~nrr~cooking

USDA. "Safe Food Handling Fact Sheet." 7/29/11. (1/23/12). http://www.fsis.usda.gov/Factsheets/Food_Safety_Tips_for_College_Students/index.asp

Vandervort, Don. "Range and Oven Features." Home Tips. (1/23/12). http://www.hometips.com/buying-guides/ranges-ovens-features.html