Remember the first time you looked under your new couch and realized that there's fabric covering the springs -- and an emerging nation of dust bunnies making themselves at home under there? Getting up close and personal with the products you own, or plan on owning, is a good idea. That way, there'll be fewer surprises in your life, and you'll probably learn something important, too.
Ovens are a good example. They may all look pretty similar, but they aren't, especially now. New innovations in oven design are elevating baking and other oven-related tasks to an art form. With the proliferation of TV cooking shows, we're all armchair chefs whether we actually do the honors in our own kitchens regularly or only pull out the stops on holidays.
If your trusty oven looks like the victim of a lava mishap or your bilious green range is making you lose your appetite, it may be time to look inside some new ovens to see what's cooking. We have a few insights and suggestions that will make scouring the market for the best oven a little easier.
5
The Variable Broil Setting
Conventional electric ovens used to have a fixed broiler setting of about 500 degrees Fahrenheit. If you were cooking New York strip steaks, that was probably just fine, especially if all the steaks were about the same thickness. If you were broiling salmon fillets or teriyaki chicken wings, that blast of heat probably left your meals charred on the outside and raw on the inside.
To address the problem, some new ovens offer variable broilers that let you match the heat to the task. If you want to bring some grilling chores indoors during the winter months, this is one feature that can help you recreate your outdoor grilling success without having to put on your long underwear.
Conventional ovens use radiant heat to cook food. That means food placement is an important consideration when determining cooking time: the doneness, texture and moisture content of baked goods like pie crusts, pizza dough and bread depend on where in the oven you place your dishes or pans.
Have you ever read a recipe instructing you to put a pie or casserole on the center oven rack only to discover that the rack supports in your oven are too high or too low? If the sweet spot in your oven's interior is only accessible using a tall pot, what you need is an oven with more rack settings. These days it isn't hard to find an oven with five or more, so open the oven door and take a gander.
Buying an oven with a solid door front means that every time you want to check a dish for doneness, you have to open the door. If you're baking cookies, checking them often can add extra minutes to the cooking time. Multiply that by a few batches, and you have a lot of energy waste and a very hot kitchen. Instead, consider investing in an oven with a glass window insert. You'll be able to check on your dishes as they cook, admire them a little and still keep the heat inside where it belongs.
Glass oven doors are easier to clean than they used to be, too. Cleansers designed for glass topped ranges are formulated to cut the grease and grime, which can go a long way toward making your oven glass a magical window that will stay tidy and help you become a more energy-efficient baker.
If you have a young child, you probably already have safety locks on your cabinets and drawers. Adding a safety lock to your range and oven setup will keep your child from opening the oven door and getting a nasty burn. It's a minor feature, but it could be a vital one, especially if you typically perform chores in other parts of the house while your oven is doing its thing. This feature doesn't add much to the price of an oven setup, so be on the lookout for it. You've already hit most of the kid safety highlights; don't let this important detail slip by you.
1
The Self-cleaning Features
Yes, self-cleaning ovens have been around for a while, but they're pretty neat and deserve a second look. You probably already know that the standard self-cleaning cycle uses very high heat, often over 900 degrees Fahrenheit, to turn oven grime into easy-to-clean ash. What you might not know is that self-cleaning ovens usually have better insulation than conventional ovens. The insulation is designed to handle the higher temps necessary for superheated cleaning, but an added advantage is that it helps your oven cook more efficiently the rest of the time, too.
The energy savings may end up being a trade off if you use the self-cleaning option a lot, but if you get into the habit of using pot lids (and believe in the liberal use of aluminum foil), you'll have access to self-cleaning technology when you need it -- and net yourself a better built oven.
Another choice you might want to consider is a continuous cleaning oven. It has a rough textured, specially treated interior surface. Regular baking temperatures act with an onboard catalyst to oxidize gunk trapped in tiny depressions on the oven's walls. It's a great idea that works pretty well with small spills but may not be as effective on tough ones containing burned-on, sugary goo. If you pamper your oven, though, and usually avoid diabolical spills that need special handling, this feature will keep your oven cleaner without the long downtimes associated with self-cleaning ovens (about 3 to 5 hours).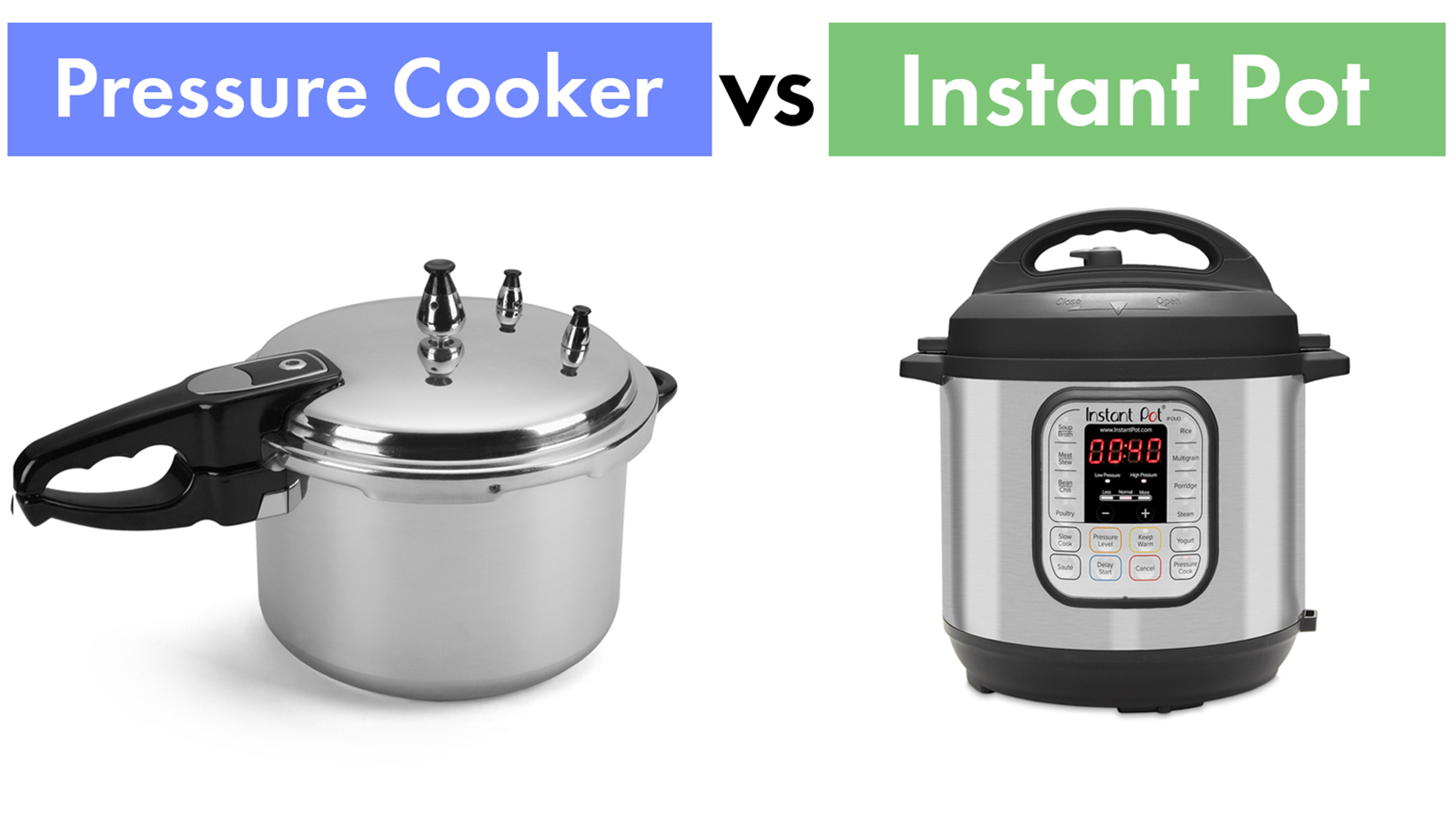 Up Next
HowStuffWorks gets cooking with the Instant Pot, the next generation of the pressure cooker.
---
Related Articles
Sources
CNET. "Stove and Range Buying Guide." 12/9/09. (1/23/12). http://reviews.cnet.com/2719-17895_7-408-5.html?tag=

Consumer Guide Products. "Oven Buying Guide." (1/23/12). https://products.howstuffworks.com/ovens-buying-guide.htm

Consumer Reports. "Kitchen Range Buying Guide." (1/23/12). http://www.consumerreports.org/cro/appliances/kitchen-appliances/kitchen-ranges/kitchen-range-buying-advice/index.htm

Cooking Manager. "What Features Do You Need in Your New Oven?" 4/22/11. (1/23/12). http://www.cookingmanager.com/features-oven/?wpmp_tp=1

Eco-Coach. "Tips for Buying a New Oven." 12/7/07. (1/23/12). http://ecocoach.wordpress.com/2007/12/07/tips-for-buying-a-new-oven/

EPA - Energy Star. "Microwaves, Ovens, and Ranges." (1/23/12). http://www.energystar.gov/index.cfm?c=products.pr_mw_ovens_ranges

Good Housekeeping. "Cooking Range Reviews." (1/23/12). http://www.goodhousekeeping.com/product-reviews/appliances/cooking-range-reviews#slide-1

Lowe's. "New Oven Range and Cooktop Features Make Life Easier." (1/23/12). http://www.lowes.com/cd_Innovative+Oven+Range+Features+Make+Life+Easier_1280350286_

Michigan State University Extension. "Continuous-Clean Oven Cleaning." 6/24/03. (1/23/12). http://www.msue.msu.edu/objects/content_revision/download.cfm/revision_id.493834/workspace_id.-4/01500239.html/

My Home Ideas. "Time for a New Oven?" (1/23/12). http://www.myhomeideas.com/specials/kitchens/time-a-new-oven-10000001868277/

Oven Cleaning Guide. "How to clean a self-cleaning oven?" (1/23/12). http://www.oven-cleaning-guide.com/self-cleaning-oven.html

Oven U. Self Cleaning Ovens." (1/23/12). http://www.ovenu.co.uk/self-cleaning-ovens

U.S. Department of Energy. "Home Energy Saver - Cooking Appliances." (1/23/12). http://hes.lbl.gov/consumer/help-popup/content/~consumer~nrr~cooking

Which Works for You. "Built-in ovens: How to buy built-in ovens." (1/23/12). http://www.which.co.uk/home-and-garden/kitchen/guides/how-to-buy-built-in-ovens/