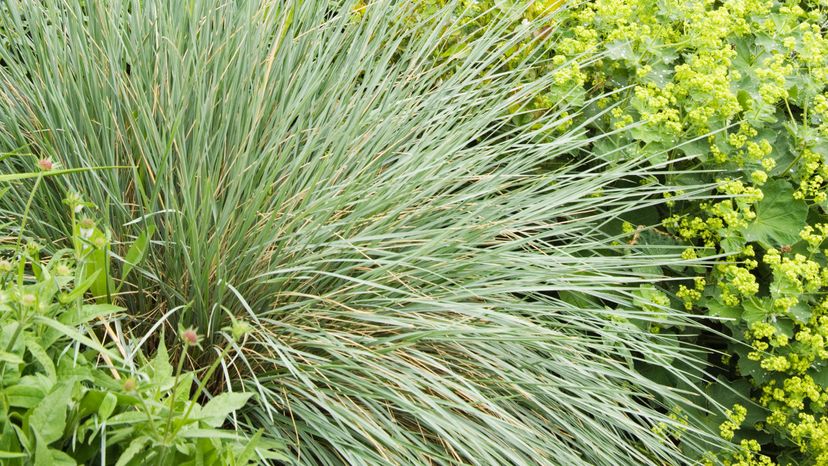 Avena grass, sometimes known as blue oat grass, is a perennial that like other decorative grasses is appreciated for its foliage.
Blue oat grass produces light yellow flower spikes in the summer and stiff spikes of silvery-blue leaves, giving the plant a distinctive color effect.
This interesting plant makes a fine structural accent and will thrive in a dry, sunny area.
Avena Grass Quick Facts: