Drills have a big job to do in a small amount of space. Continue to see how this handy tool gets its powerful punch.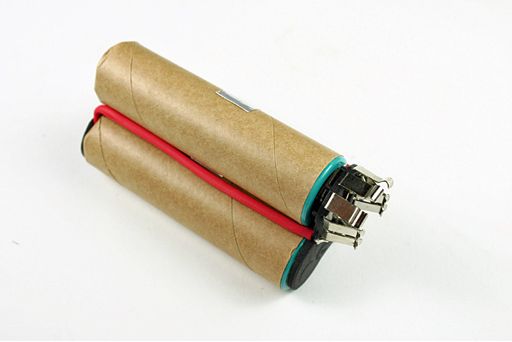 Batteries supply the electricity for all of the drill's processes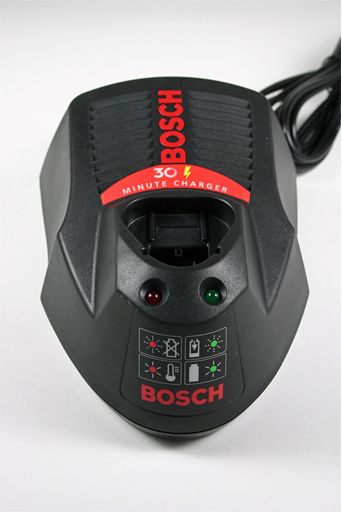 The batteries are rechargeable when the drill is placed in a recharging station similar to this one.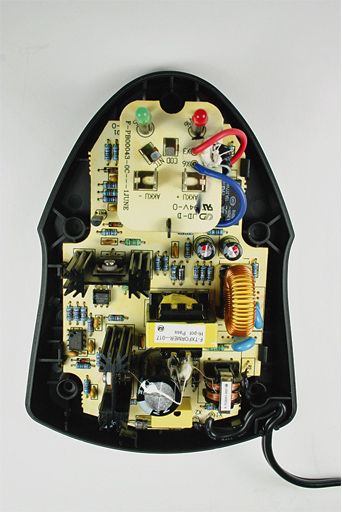 The recharging station moves transfers electricity from the wall outlet to the battery by using resistors, capacitors and a transformer.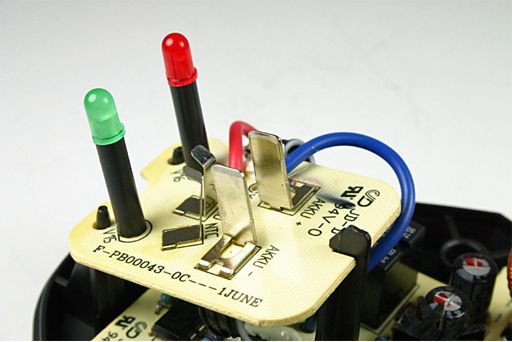 A processor monitors the progress and sends signals to a pair of lights to let you know when the battery is ready.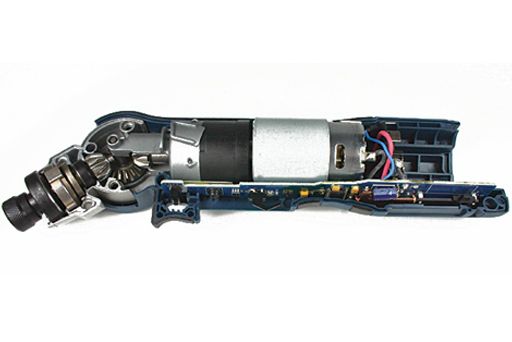 A charged battery supplies enough electricity to turn a chuck. The chuck is found on the tip of the drill.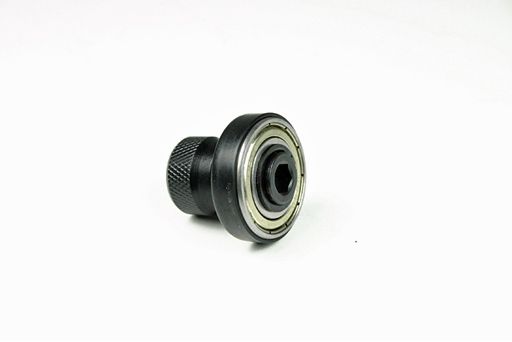 The chuck is a grip that holds the drill bit.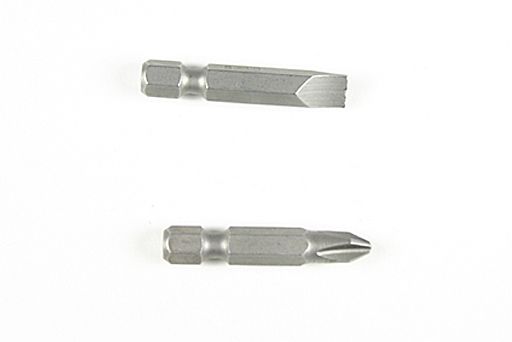 The chuck has to have a lot of power to put these drill bits to work. Go to the next image to see how the chuck gains its power.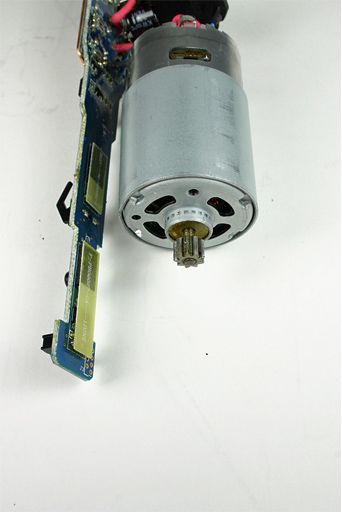 First the motor turns a small gear.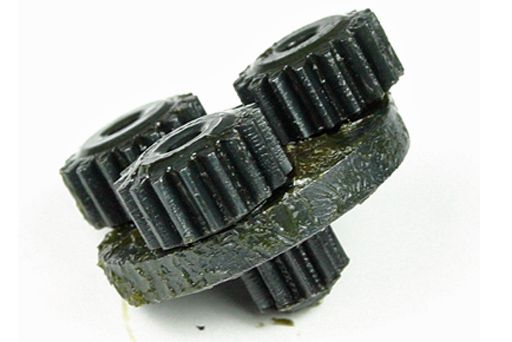 This small gear fits in the middle of a planetary gear set. As the small gear turns, it causes three slightly bigger gears to move.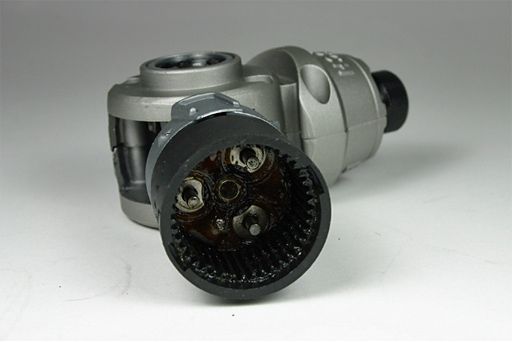 As the three gears turn, they travel around the inside of a toothed ring.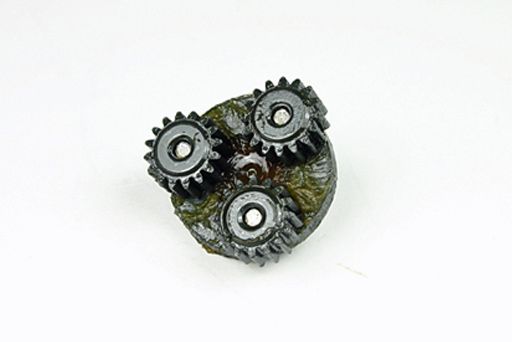 Also, as those gears turn, it causes a second set of three gears move. These gears also travel inside of a ring.
This movement eventually transfer motion to a set of three large gears. This causes the chuck to move.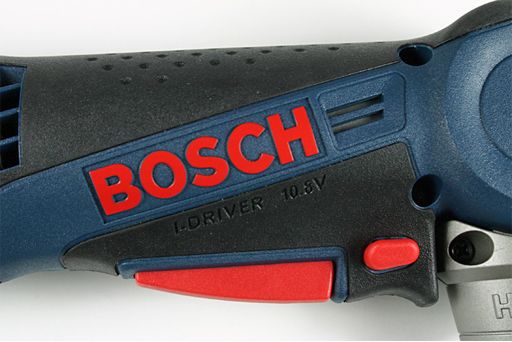 The main controls for the drill are switches and a trigger. The switch moves back and forth. It changes direction from clockwise to counterclockwise. The Trigger is used to speed to the chuck. The harder you press it, the faster the chuck turns.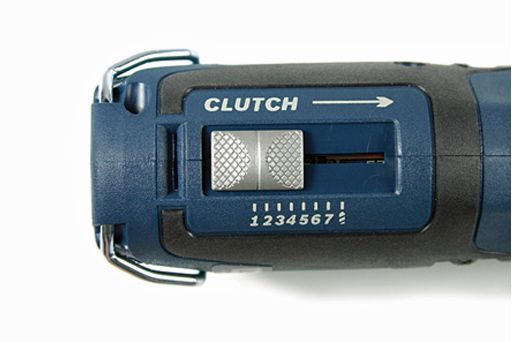 This drill also has a clutch, which changes how much rotational force (torque) the drill produces. It uses a potentiometer, which measures voltage, to figure out which setting you want to use. A sliding switch contacts the potentiometer and the processor notices the change and adjusts the torque to match.