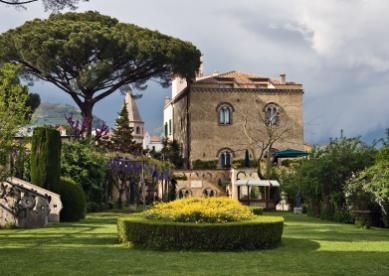 iStockphoto/Vladimir Khirman
Famous gardens have the ability to awe nature-lovers with their dedication to beauty and tranquility. Starting with Villa Cimbrone on the Amalfi Coast, stroll through these famous garden pictures and enjoy the bounty of nature.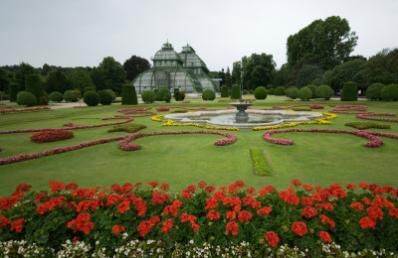 Schoenbrunn is one of the most famous royal gardens in Vienna, Austria. Next, let's move to a famous Muslim-styled garden and residence.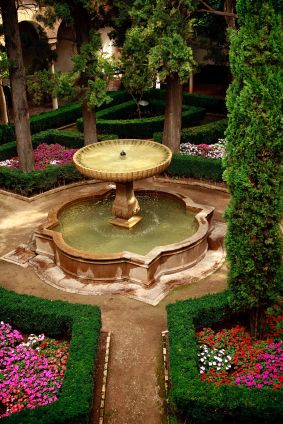 iStockphoto/Roberto A Sanchez
Adjacent to the Alhambra palace is the Generalife, where one of Spain's finest gardens spellbinds viewers with sprays of water, terraces of roses, shrubs trimmed like crenelated castle walls and shady cypress trees. Like the Alhambra palace itself, the garden floats you far away from the 21st century. We'll go to Sri Lanka next on our garden tour.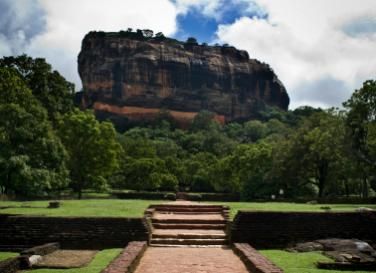 iStockphoto/Dariusz Lewandowski
The Sigiriya in Sri Lanka blends the natural beauty of boulders, water and terraced gardening. France contains one of the most famous gardens in the world. See it next.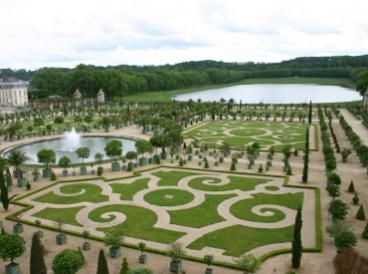 iStockphoto/Rich Reynolds
The central axis of Versailles's gardens (designed by Andre Le Notre) is the mile-long Grand Canal, which is situated to reflect the setting sun. Around it spread geometric expanses of plantings, flowerbeds, paths, ponds, and lakes. Not to mention fountains -- some 1,400 of them at one time, including a spectacular fountain in which a horse-drawn chariot carries a triumphant Apollo -- yet another reference to the glory of the Sun King. A sculpture gardens awaits you next.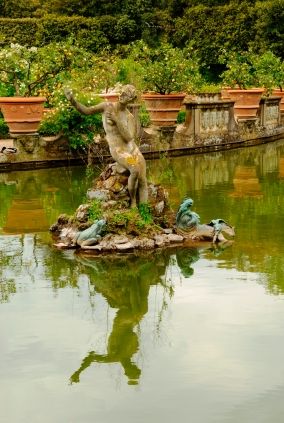 iStockphoto/Pierre Chouinard
Sculptures of a beautiful women and other creatures abound in the Boboli Gardens in Florence, Italy. Sculptures from ancient Rome, the 16th and 18th centuries are especially notable. The next gardens belonged to a famous Impressionist artist.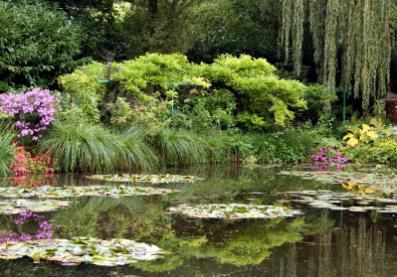 The founder of French impressionist painting, Claude Monet, artistically documented his famous lily pond at his home in Giverny, France. Jet on over to the other side of the world for a different style of garden.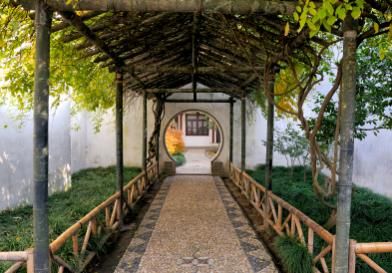 iStockphoto/robert van beets
The Humble Administrator's Garden in Suzhou, China is another UNESCO World Heritage Site. The garden is considered one of China's most famous. Shanghai is home to the next famous garden.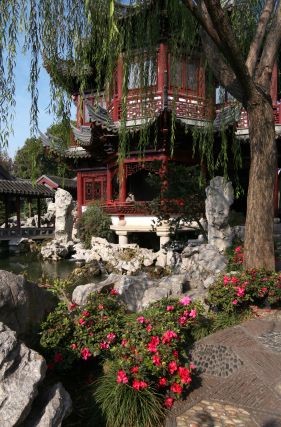 iStockphoto/Matthias Lenke
Traditional Chinese architecture reigns supreme in the Yuyuan Garden in Shanghai. Head on over to a traditional Japanese style garden next.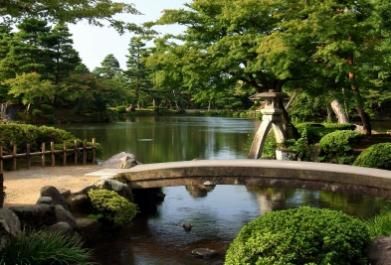 Kenroku-en is one of the official Three Great Gardens of Japan and is located in Kanazawa. See a version of an early 18th century English landscape garden next.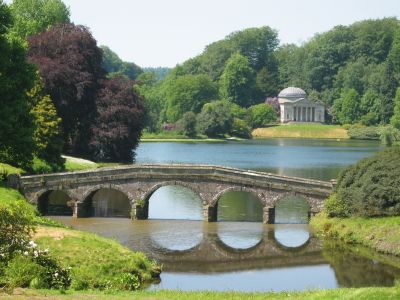 The Pantheon beyond the Palladian Bridge in Stourhead Park, Wiltshire, England reflects a dedication to a pastorally stylized estate garden. Head to Hawaii for a much less stylized garden.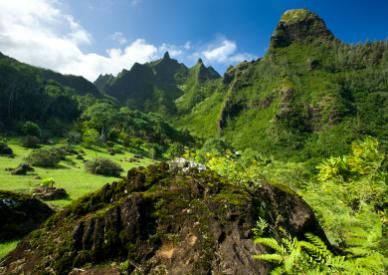 The peaks in the beautiful Limahuli Garden on the northern side of Kauai are famous for the movie Bali Hai that was filmed in the area. The Limahuli Garden has a preservationist and native plant focus. Cape Town is home to the next botanical garden.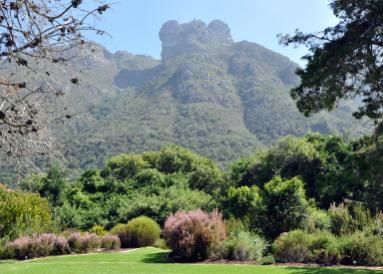 The Kirstenbosch Botanical Garden in Cape Town, South Africa, was founded in 1913. See another early 20th century garden in Canada next.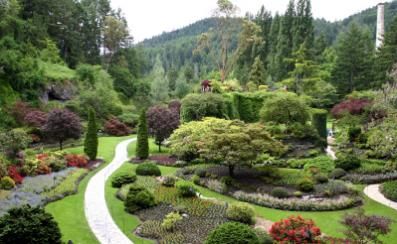 iStockphoto/mike harrison
Take a rambling walk through the Sunken Garden at the Butchart Gardens in Canada and you can enjoy bird-watching, statues and water features. Tulip aficionado? The next garden is right up your alley.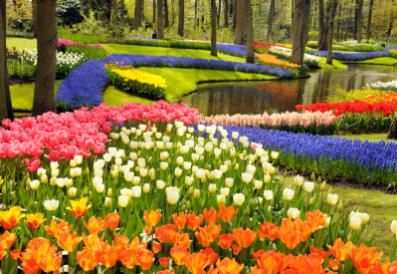 iStockphoto/Monika Lewandowska
Colorful tulips and other spring flowers abound in the Keukenhof Gardens in the Netherlands. Keukenhof is affectionately known as the world's largest flower garden with over 7 million bulbs planted every year. Th next garden is located in the middle of the most populated U.S. city.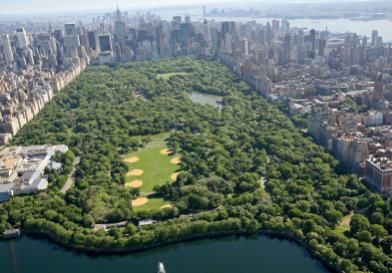 Central Park (which covers 840 acres) lies in heart of New York City and was designed by the famous Frederick Law Olmsted and Calvert Vaux and was constructed largely between 1857 and 1861. We'll finish our famous gardens tours with a few Italian gardens.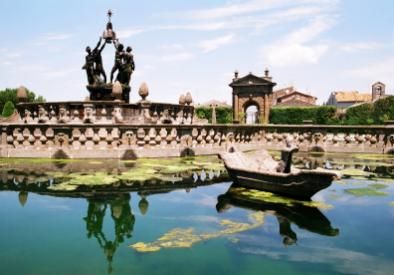 iStockphoto/Marco Simontacchi
Villa Lante in Bagnaia near Viterbo, Italy, is an example of one of the most famous Italian 16th century expressive Mannerist gardens. The next Italian garden also uses quite extensive water features.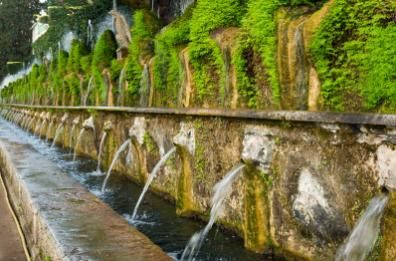 The Villa d'Este gardens in Tivoli, Italy, depicts another example of Mannerism. The Path of One Hundred Fountains, as seen here, leads to the Fountain of Tivoli. The final garden is located in Rome, Italy.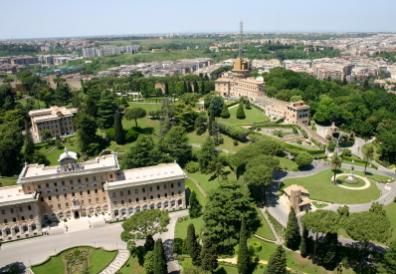 The Vatican gardens were enclosed in 1279 as a place for meditation and enjoyment for popes and other clergymen. We hope you enjoyed the tour. Stop over at our Lawn & Garden Channel for more inspiration and tips to create your own backyard garden.