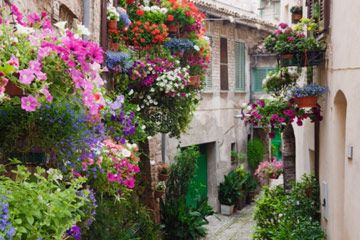 Jeremy Woodhouse/Getty Images
Window boxes are quick and easy ways to add beauty to a home's exterior. Here, a series of window boxes helps transform a residential street into a floral paradise.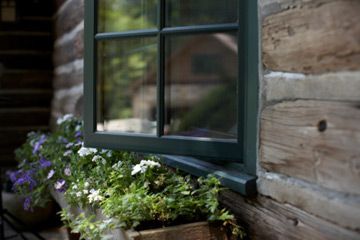 You can make window boxes from a variety of materials. Here's a wooden window box filled with plants, attached to a wooden house.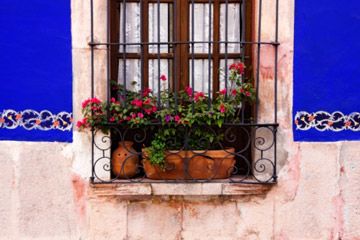 Jeremy Woodhouse/Getty Images
Window boxes are usually placed on a windowsill, but sometimes the windowsill is separated from the window itself. Here, bougainvillea sprouts from a ceramic window box in Queretaro, Mexico.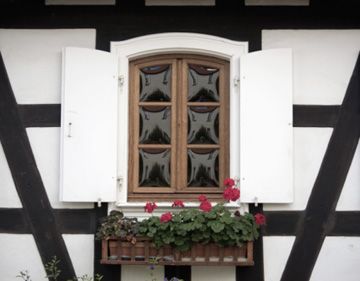 Luc Novovitch/Getty Images
Some residences even come with special spaces designed for window boxes. Here's a traditional Alsatian domed glass window in Seethal, France.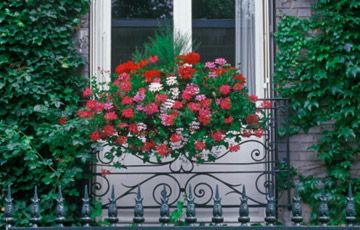 Some window boxes are more ornate than others. Here, someone placed an attractive array of flowers on a trellis in trendy Montmartre, Paris, France.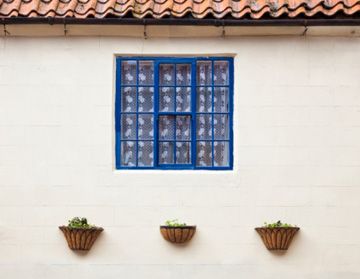 Of course, some window boxes are delightfully simple. Here are three tiny boxes built outside an old English cottage house window.
Most window boxes appear directly below an exterior window, but that isn't always the case. The boxes shown here appear on the windows' sides.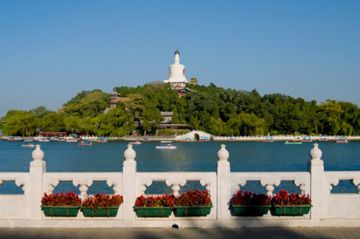 Luis Castaneda, Inc./Getty Images
Here's a somewhat unusual use for window boxes: Here, they adorn the bridge across Beijing's Beihai Park.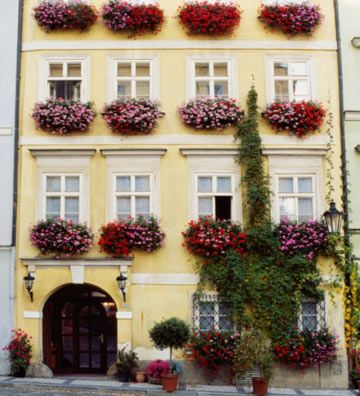 Window boxes don't necessarily have to decorate private homes. Here, they brighten up the exterior of an apartment building along Prague's Mala Strana.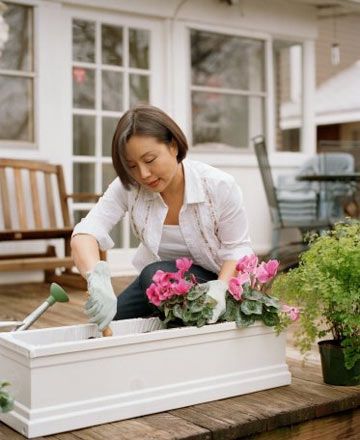 MoMo Productions/Getty Images
Filling a window box is actually quite easy: Just fill the box with soil, water and the sprouts of your choice.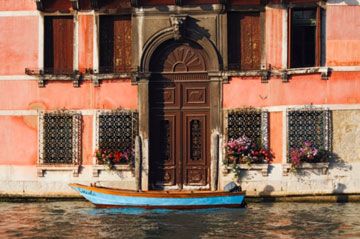 Jeremy Woodhouse/Getty Images
When you're building and installing your own window box, you have to make sure that water can flow freely out of the box. No, the river shown here doesn't count.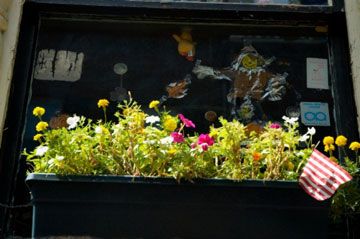 Medioimages/Photodisk/Getty Images
Another thing to consider when you build your window box is weight. You need something light enough to carry, yet sturdy enough to carry all that heavy soil, water and flora.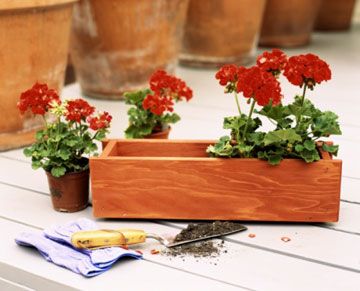 Lisa Romerein/Getty Images
Redwood and cedar make the best wooden window boxes due to their natural resistance to rot, but all wooden boxes should be further treated to avoid it.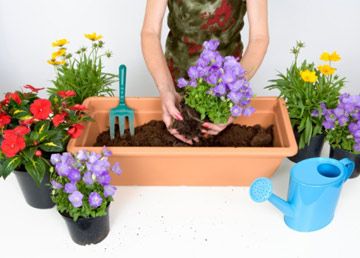 Phillip J. Brittan/Getty Images
You can fit several different types of plants into a single window box: It all depends on the look you're after.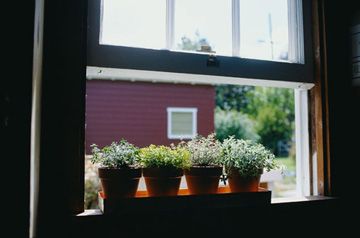 Some people use window boxes for practical purposes, like growing the herbs shown here.