­Castles captivate us with their long, exciting histories of war and fortune and the influential people who graced their grounds. Many of them started as military strongholds and ended up as tourist hot spots in bustling modern towns. While there are hundreds of palaces around the world, some are more moving than others -- and all for different reasons. From sprawling family estates throughout Europe to Asian fortresses built for battle, castles take us back in time and pay tribute to the victors and the defeated souls of the past. Here are 10 that earn top marks for not only grandeur but also their inherent uniqueness.
Known as the most romantic castle in all of England, Leeds Castle sits on two islands on the Len River in Kent, a county now nicknamed "the Garden of England." Built in the 12th century, the castle has served multiple purposes throughout its history,­ including a garrison, prison, residence and convalescent home. In fact, King Henry VIII visited Leeds Castle frequently, and it was here he escaped the Plague in London. The castle was purchased in 1926 by Lady Baillie, who refurbished it. Today, visitors can tour the castle and see her influence in the French interior design style that she brought to the castle. Other highlights include the medieval property's gardens, duckery, aviary and a public, nine-hole golf course.
­
­The Berkeley family has been occupying the Berkeley Castle in Gloucestershire, England, since it was constructed in 1153. They continue to live here today. The castle is surrounded by Elizabethan terraced gardens and sprawling lawns. It stands out from a slew of other palaces in the area because its architecture hasn't been modified over the years, making it a medieval design gem. The preservation was helped due to its unusual siting and includes the dungeon and holding cell where King Edward II was imprisoned and murdered. Other points of attraction on the premises include the world's largest moth at the Butterfly House and unusual plants at the Plant Centre.
Sudeley Castle is tucked among the rolling hills of Gloucestershire, England, and has been home to many famous people throughout its 1,000-year-history. Its residents include King Henry VIII's second wife, Anne Boleyn, his sixth wife, Katherine Parr and Queen Elizabeth I. The castle was destroyed in civil war and it remained abandoned for 200 years until it was privately purchased in 1837. Since then, Sudeley Castle has been restored. Residing here today are the Dent-Brocklehurst family and Lord and Lady Ashcombe, who are dedicated to conservation efforts.­
Due to the economy, the castle has been closed to visitors but is expected to reopen in March 2009. Its famous gardens have been restored and redone over the years, blending contemporary with the Tudor and Victorian eras.
­
­Perhaps the most intriguing aspect of Dover Castle in Dover, England, is its secret wartime tunnels. Although the castle was built in the 12th century, it wasn't until 700 years later during the Napoleonic Wars that this intricate tunnel system was engineered beneath it. This network underground has served as barracks for troops, an air-raid shelter during World War II, hospital and military telephone exchange. The castle's most famous role in battle was in 1216 when it staved off the French. The United Kingdom government owns Dover Castle today. On a guided tour, visitors can walk through the castle, tunnels and the recently renovated Admiralty Lookout, an exhibition on the defense systems used during the world wars.
­Windsor Castle in Berkshire, England, is the official residence of the British monarchy, and it's been the largest consistently inhabited castle in the world since the end of the 11th century. Today, Queen Elizabeth II often resides here on weekend­s. Since it was built in the 1070s, the castle ha­s experienced a pattern of refurbishment in times of peace and fortification in times of war. There are many areas open to the public, including St. George's Chapel; Queen Mary's Dolls' House; and executive suites in the working palace that are called State Apartments. The suites are furnished with famous paintings from the Royal Collection along with other treasures. Also, visitors can watch the colorful changing of the guards at least every other day throughout the year. ­ ­
­Wales is home to many castles, and Cardiff Castle is one of the country's jewels. Throughout its 2,000-year history, the castle has changed dramatically, starting as a timber fortress and evolving into a stone palace. It's served various functions, including a Roman fort, Norman stronghold and Victorian residence likened to a fairy tale. It was left mostly intact after the destruction of World War II, and much of its rich history is evident today. The castle has been occupied by many families since it was built, but the most recent owners donated it to the people of Cardiff. Today, Cardiff Castle is part of an ongoing conservation project and attracts visitors who tour the grounds and Mediterranean gardens; attend special events, such as concerts and lectures; and participate in the castle's Victorian Christmas celebration.
4
Neuschwanstein Castle, or "Mad King Ludwig's Castle"
­
­High up in Germany's Bavarian Alps sits Neuschwanstein Castle. A composition of tall, white towers and spires, the castle embodies 19th-century romanticism. (In fact, it inspired Disney's Sleeping Beauty castle.) Modern technologies, such as electricity, plumbing and heating pipes, were used in its construction, which makes Neuschwanstein Castle unusual for its time. It was built for King Louis II of Bavaria (who is also known as Mad King Ludwig) to be both his home and a tribute to his favorite opera composer, Wilhelm Richard Wagner. Now, the palace is owned by the state of Bavaria and a popular tourist attraction.­
­Perched atop a rocky island of granite, the castle at Mont Saint-Michel in Normandy, France, towers above the surrounding community. It's located on a tidal island off the country's north coast; at high tide, it's on an island, but at low tide, it's connected to the mainland by a thin strip of land. This siting was advantageous for Mont Saint-Michel when it functioned as a military base and prison in the sixth century. In 1874, it was declared a historic monument and is now owned by the Organization of World Heritage Cities. A project to make Mont Saint-Michel an island again began in 2006 and is expected to be completed in 2015.
Himeji Castle sits at the heart of Himeji City in Japan and is composed of 83 wooden buildings reinforced with fireproof white plaster. Locals have affectiona­tely given it a nickname that means "the white heron" for its graceful presence. It was originally built in 1346 and then reconstructed in the 16th century as a fort. Although t­he Himeji palace lacks a keep for prisoners, it's known for its mazelike, defensive design. During the Meiji Revolution in 1868, the new Japanese government took hold of the castle and later sold it at auction. It's survived wars and natural disasters relatively intact. ­
­
­Known as the world's most famous memorial to love, the Taj Mahal is a monument in Agra, India, that houses the tomb of the favorite wife of Mughal Emperor Shah Jahan -- Mumtaz Mahal. The palace was created to commemorate her and was built in the 17th century. While all castles are rich in history, the Taj Mahal has a reputation for having an exceptionally emotional effect upon visitors. Its Mughal architecture combines various design features from other countries and is prevalent throughout the complex, from the gardens and tomb to the exterior buildings and mosque. Also, many of its interior and exterior design features are symmetrical, including its floor plan and profile from different angles.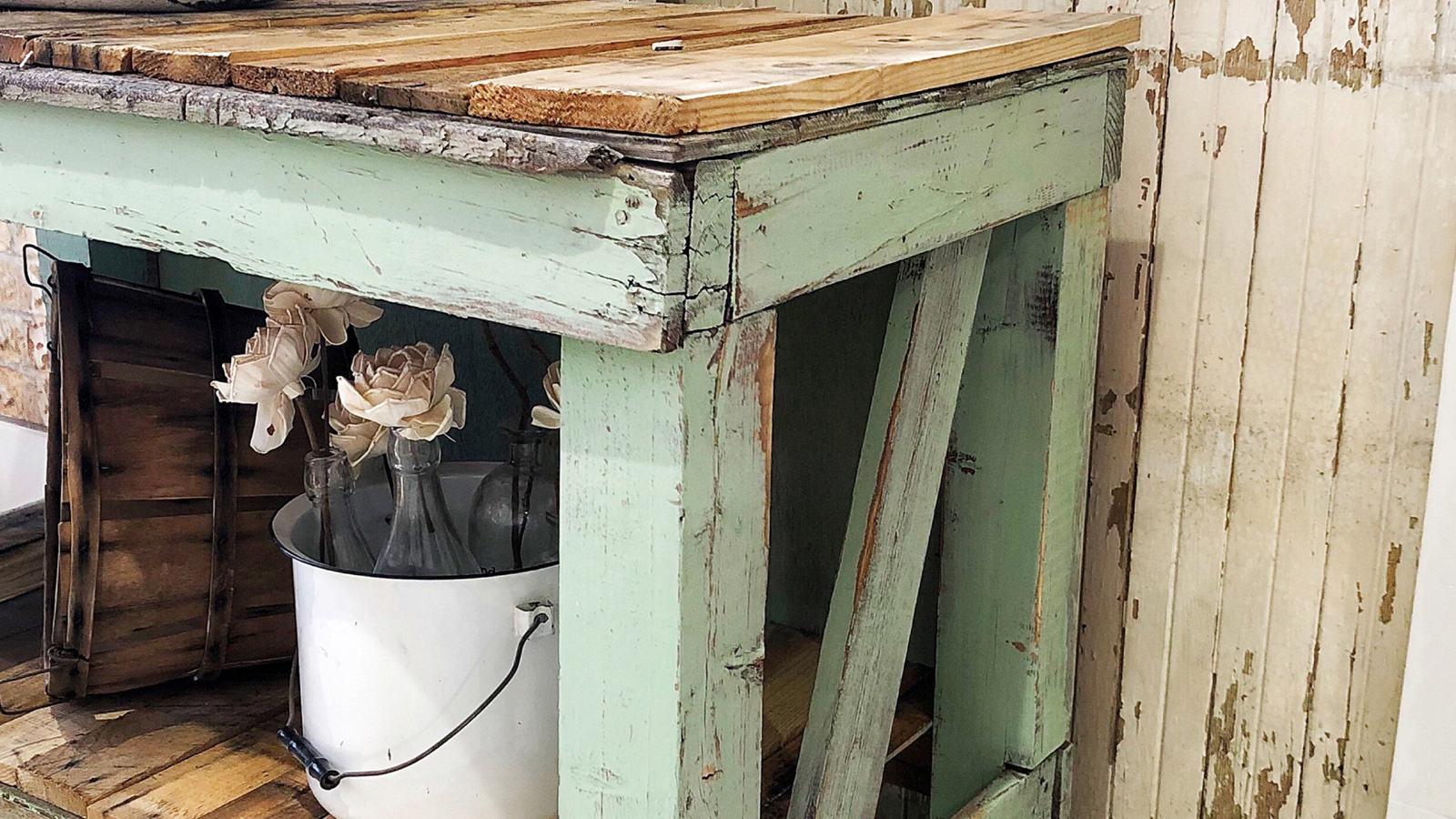 Up Next
Milk paint is the super inexpensive and easy to both make and use. HowStuffWorks looks at this trendy paint alternative.
---
Related HowStuffWorks Articles
Sources
Berkeley Castle. http://www.berkeley-castle.com

British Monarchy. http://www.royal.gov.uk

Cardiff Castl.e http://www.cardiffcastle.com

Castles of the World. http://www.castles.org

English Heritage. http://www.english-heritage.org.uk

Ford, Rebecca. "Cardiff and South Wales." 2004.

Japan Atlas Architecture. http://web-japan.org/atlas/architecture/arc16.html

Leeds Castle. http://www.leeds-castle.com

Le Mont Saint Michel. http://www.ot-montsaintmichel.com

Neuschwanstein. http://www.neuschwanstein.de/englisch/palace/index.htm

Preston, Diana. "Taj Mahal: Passion and Genius at the Heart of the Moghul Empire." 1st US edition. 1952.

Reed Information Services. "Historic Houses, Castles and Gardens in Great Britain and Ireland." 2001.

Somerset Fry, Plantagenet. "Best Castles: England, Scotland, Ireland, Wales." 1931.

Sudeley. http://www.sudeleycastle.co.uk

World Heritage Site. http://www.worldheritagesite.org