New styles of home designs have taken a drastic turn to modern and new age styling. Get ready to see some of the hot new home designs in home furnishing stores.
Designing on a budget? Not to worry. Pair your grandmother's traditional table with modern chairs from IKEA, because anything goes in 2011.
Take a nod from the fashion world; colorful prints can make the perfect statement in your home's decor.
Looking for a little sparkle in your home? Accessorize with glass.
Metallic paints or this fab wallpaper from Villa Romo, can add drama to a neutral space without going overboard.
Can't decide between two rugs? Buy them both. Layering rugs of different weights and complementary colors will give your home a cozy feel.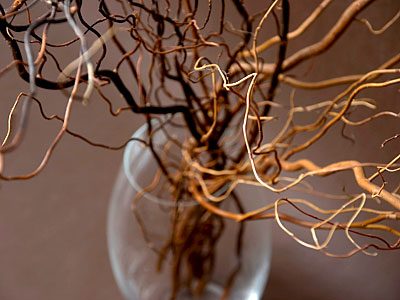 Tip your hat to Mother Nature by bringing the outdoors in. This can include anything from nature-inspired fabrics and decor pieces to vases filled with branches or porcelain birds.
Culturally inspired prints and colors will make you feel like a world traveler without shelling out the cash for an expensive plane ticket.
Brighten up your room and your mood with playful, bright colors.
Blue is the "it" color for 2011. Don't be afraid to mix and match different shades.
Have fun with mixing textures in a space. If you pair two textures that you thought couldn't possibly go together, you've probably just created the latest 2011 trend.
Make a loud statement by keeping things simple. Minimalism and utility are two trends that can help you create a look without really doing anything at all.
Rich coffee is the new neutral for both walls and accent fabrics.
If you're looking for a sustainable floor choice but don't like the color of bamboo flooring, be sure to check out all of your options. There are several different shades of bamboo on the market these days, including the cooler color, toast.
iStockphoto.com/Thinkstock
Create a chic outdoor living space by adding flowers, candles and outdoor furniture to a screened-in porch or simple patio.
iStockphoto.com/Thinkstock
Unusually shaped furniture and accessories can add interest and an artistic flair to any room. For more information about 2011 home designs, check out How Smart Homes Work.