Your home may be small, but your dreams for it probably aren't. As it turns out, owning a petite home may not be that much of a disadvantage. The residential mansions of the last decade are sitting on the market, unsold, while smaller, energy-efficient homes are becoming a more attractive option for budget-conscious and eco-friendly consumers.
Little doesn't necessarily mean puny when it comes to interior design, either. Downscaled rooms can shine like jewels if you know a few tricks of the designer trade. These five pieces are de rigueur for a small home. They'll make your space look bigger, brighter and more spacious. A couple of our easy suggestions will help make your space more efficient and storage friendly, too.
If you live in a small house, your bed should be doing more than providing back support and a comfy place to spend the overnight hours. Because it's probably the largest piece of furniture in your home, the bed should offer some added advantages:
Storage - From buying a headboard with onboard shelves to opting for a platform bed with under-bed drawers, make your sleeping sanctuary into a handy storage area as well as a cozy nook for canoodling. If you're outfitting a kid's room, take a look at the new loft beds that have functional open areas under the elevated bed for things like a desk or chest of drawers.
Flexibility - Choosing a futon, Murphy bed or sofa bed combo may make it possible to turn a third bedroom into a family room or home office. Insisting that a piece of furniture do double duty is a good plan when you're dealing with a small living space. As you add furniture to your home, be on the lookout for convertible pieces like hassocks that open to reveal handy storage recesses, chairs that convert to step ladders and dining room tables with onboard storage for folding chairs.
Ambience - Small houses are often starter homes with more bargain power than designer flair. When you choose your bed, make sure it reflects the general style you want for your home. If you love modern décor or embrace a country cottage look, your bed should reflect that. It's one piece that has the scale and focus to bring your design ideas to life, so make sure the bed, bedding and accessories speak to you.
You've got to sit somewhere, but your small home may not support the large, leather entertainment seating unit you've always dreamed of. Downsized rooms require downsized furnishings. When you're shopping for a couch, look for one with clean, straight lines, and lose the overstuffed look. A style with longer, exposed legs is a good idea, too. If your living room is very small, consider buying a three-seater couch or a couple of loveseats instead of one, long couch. It'll be easier to arrange the furniture -- and rearrange it when the situation calls for it.
Tables are everywhere in the home. They adorn the dining area, can be essential in a breakfast nook, grace the front of the sofa, and house a convenient lamp when placed behind the sofa or on a side table. There are end tables, occasional tables, entry tables and plant stands that look like tiny tables. With this wealth of horizontal space for displaying and storing treasures, it's easy to forget that tables can make already small rooms look even smaller. Tables obstruct the nice visual continuity provided by your carpet or other flooring. The solution: Use glass topped tables.
Because you can see through the glass to the flooring below, tables with glass inserts are less visually weighty, so your room will look lighter, airier and roomier. In a small home, they can make a big difference. If you absolutely refuse to install tables that you'll have to clean every day, try using metal or light-colored tables instead. Both will be better choices than medium or dark wood options.
Built-in kitchen cabinets with solid doors make most kitchens look smaller. The same can be said for almost any type of solid door-fronted cabinet. Instead of buying a large entertainment armoire or other closed-cabinet shelving system for your home, install open or glass-fronted shelves.
Wall shelves provide a focal point, add interest and offer lots of storage. If you want to anchor a conversational grouping, do it with a wall shelf and finish the look with an area rug. If you have an oddly-shaped room or one with a prominent architectural element you want to hide, buy modular shelving and arrange it on, over, under or around the pesky flaw.
You can find wall shelves to fit almost any budget. From putting wire racks over your washing machine, to mounting chrome and glass shelves in your den to hold your reference books, open wall shelving is a smart choice for your small home.
Lighting your small space is an exercise in making more out of less. Where a table lamp may look charming in a large den or living area, the same lamp may end up looking big or fussy in a small room. To make sure you always have great light and plenty of it, invest in track lighting. It'll elevate your illumination in more ways than one. Your ceiling will look higher, and you won't have to lend valuable tabletop space to bulky lamps and shades. You'll also be able to put task lighting exactly where you want it. Still need good illumination at reading height? Try a floor lamp. It will keep valuable tabletop space available for other things.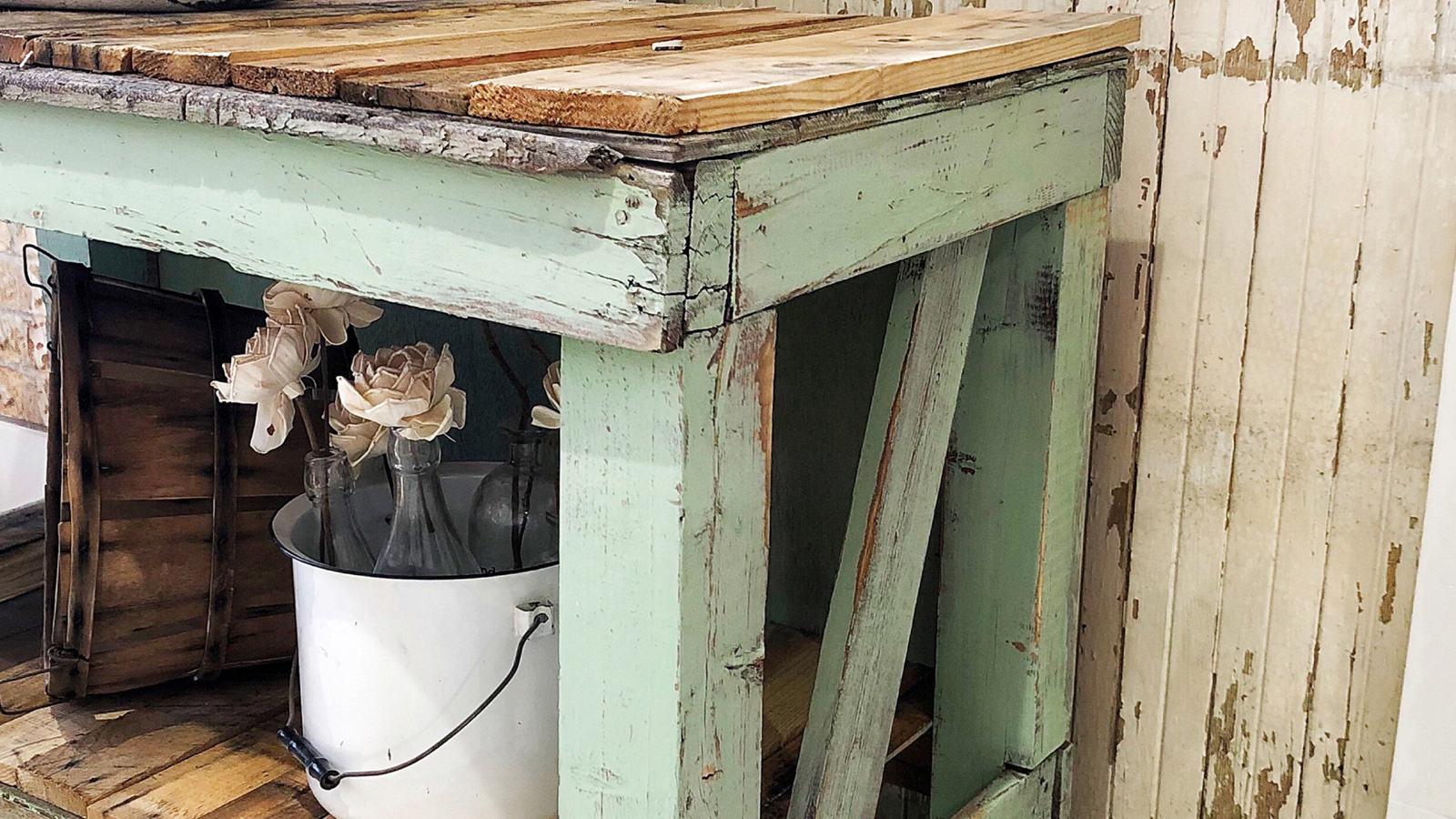 Up Next
Milk paint is the super inexpensive and easy to both make and use. HowStuffWorks looks at this trendy paint alternative.
---
Related Articles
Sources
Bernstein, Fred A. "A Studio That Refuses to Think Small." 3/30/06. (1/18/11).http://www.nytimes.com/2006/03/30/garden/30pica.html?8hpib

Freshome.com. "5 Tips for Decorating a Small Studio Apartment." Undated. (1/18/11).http://freshome.com/2009/02/10/5-tips-for-decorating-a-small-studio-apartment/

Gillingham-Ryan, Maxwell. "Ten Tips for Small Spaces." Apartment Therapy. 2006. (1/18/11).http://www.rentaldecorating.com/0406/ten_tips_for_small_spaces.htm

HGTV.com" Less Space Doesn't Mean You Can't Have More Style." Undated. (1/18/11).http://www.hgtv.com/decorating/less-is-more/index.html

Hillstrom, Susan Boyle. "The Smart Approach to Small-Space Living." Federal Marketing Corp. 2007

Langdon, Libby. "Libby Langdon's Small Space Solutions: Secrets for Making Any Room Look Elegant and Feel Spacious on Any Budget." Knack Publishing. 2009

My Great Home. "Storage Solutions For Your Home." Undated. (1/18/11).http://www.mygreathome.com/indoors/organization/storage.htm

Walton, Stewart and Sally Walton. "The Complete Home Decorator." Anness Publishing Ltd. 1997