Some homes are so smart they can regulate things like the house's lighting, heating and cooling systems.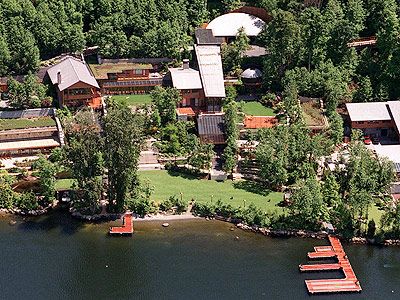 The estate of former Microsoft CEO Bill Gates in Medina, Wash., has an underwater music system and walls lined with video screens for displaying art, among other high-tech amenities.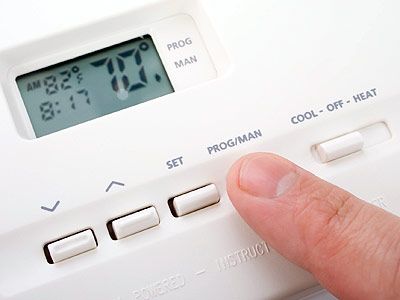 By linking your cell phone with a "smart thermostat," you can regulate your home's heating and cooling system from anywhere on the planet.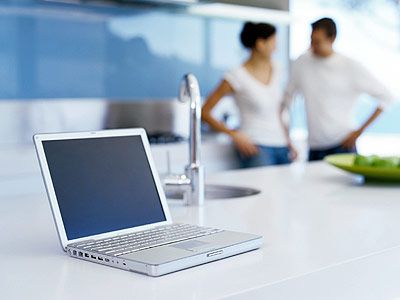 Claran Griffin/Thinkstock
Several programs allow you to control your home's electronics right from your laptop computer.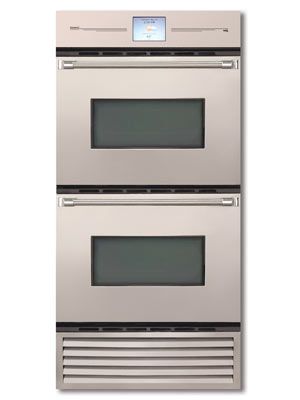 The Connect IO wall oven has a refrigeration setting so you can pop your dinner in before you leave for work, then access the oven via WI-FI to tell it when to start cooking.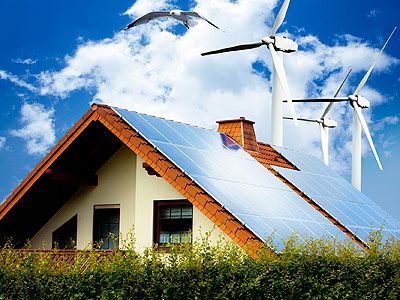 Plenty of houses use solar panels for energy, but this home makes use of wind as its power source as well.
High-tech beds, like the Starry Night Bed, are fully programmable and can be automated with a home's lighting, temperature and music.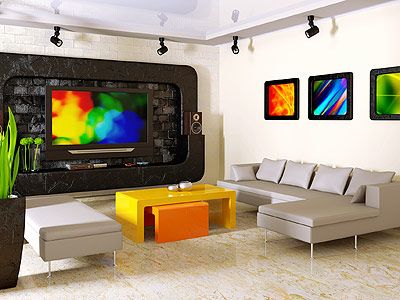 Many people love their flat-screen TVs but don't like their high-tech looks. But several different cool applications can turn your flat-screen into a work of art with just a touch of a button.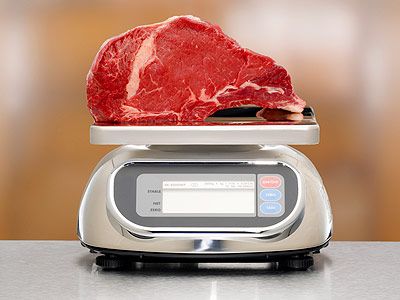 Lew Robertson/Getty Images
Figuring out the nutritional content of food couldn't be easier with this 21st-century scale, which can instantly tell you the nutritional value of hundreds of foods. For more information on homes of the future check out How Smart Homes Work.