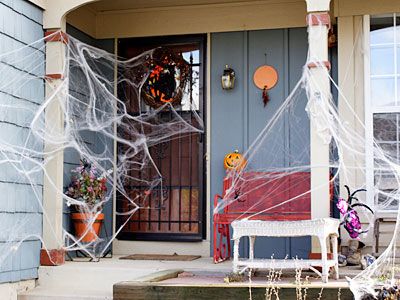 As the weather turns cool, home decor turns downright spooky. But you don't have to sacrifice tastefulness for Halloween (although sometimes that's the fun part). Here, some Halloween decorating ideas to prepare your home for the holiday, whether the look you're going for is "haunted house" or "autumn greetings."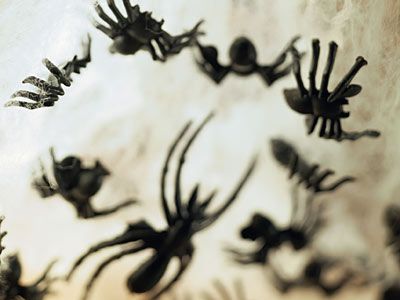 Turn a bare ceiling corner or light fixture into a Halloween prop with a simple, creepy spider scene. Get supplies at a party store or make your own with a spider stencil, some black cardboard, and some string or mesh netting.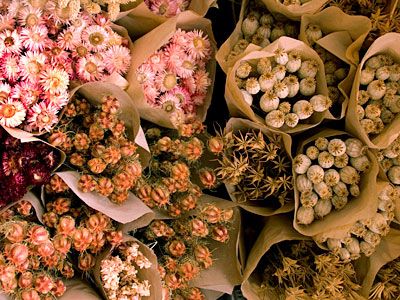 Photographer's Choice/Getty Images
For a less buggy option, try hanging fall-colored bunches of dried flowers from the ceiling, all at different lengths, to create a pretty display of autumn blooms.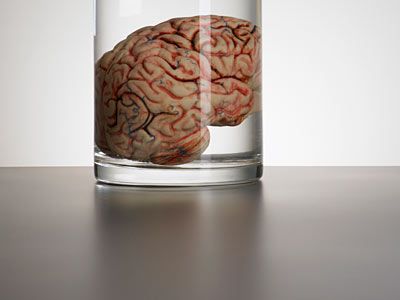 Go extra-yuck with the classic "specimen jar" -- really just a mason jar with water and food coloring, holding a doll head, a plastic spider or any other creepy "specimen" you can think of. Place them around the house or line them up on the fireplace mantle.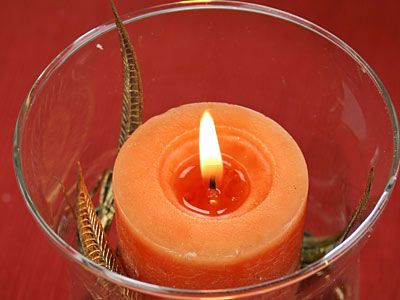 For a warmer Halloween, place a line of orange candles in glass cylinders on the mantle, on the dining room table or at the entry to your home. You can create a creepy base for each cylinder using a small mirror and some stray spiders.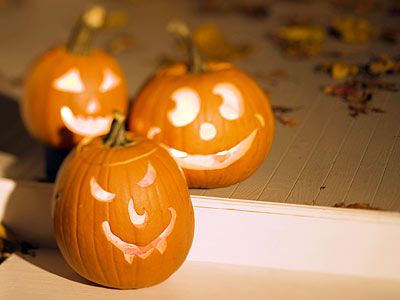 Halloween is all about the jack-o'-lantern, especially where kids are involved (with the adult doing the carving, of course). Don't feel locked in to the traditional triangle eyes and crooked grin, though; you can get as artistic as you want. It still counts.
Jack-o'-lanterns aren't the only use for pumpkins. Stacks of them, along with gourds and squash, make great Halloween sculptures. Place a bunch in the corner of the living room or on either side of your front door.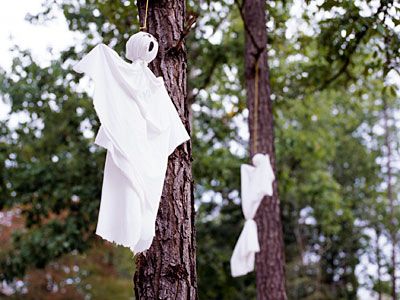 It's tough to have Halloween without ghosts. Make some out of cloth or tissues and hang them from a tree or the ceiling for a soft, spooky Halloween display.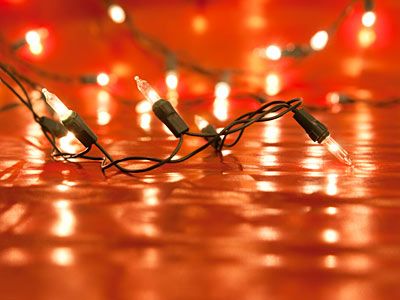 Not into ghosts? Grab some orange string lights and decorate a tree in the front yard, or wrap them around the base of a standing lamp inside.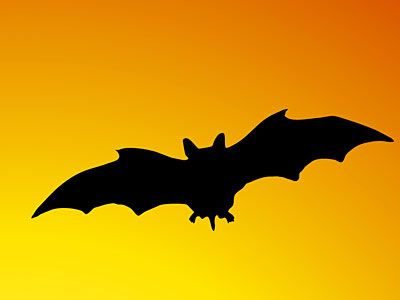 If you've got lights, you've got yourself a light box: Tape some black, cut-out spiders, bats or witch hats to the outside of a light fixture. When you flip the switch, you have Halloween shadows on the walls.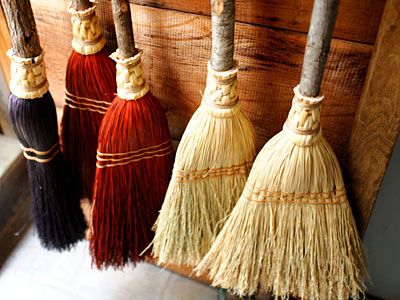 Prop a few brooms by the front door, maybe crossed and tied together with black ribbon. Buy or make some "eyeballs" and put them in a really big stock pot and voila! A witch lives here, and no one will wonder whether you've got candy. Just remember: If you advertise with Halloween decor, prepare for trick-or-treaters!