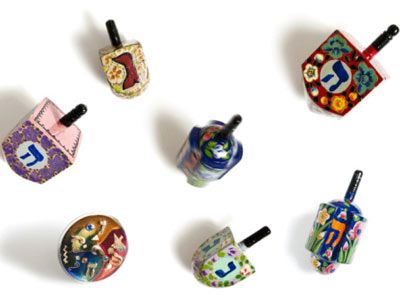 Michele Westmorland/Photodisc/Getty Images
These colorful, hand-painted dreidels are be better suited as decorative pieces than game pieces for the kids.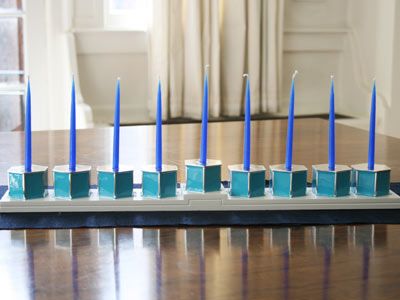 It doesn't get much more modern than this unique hexagon shaped menorah from Jonathan Adler, which features blue enamel with nickel accents.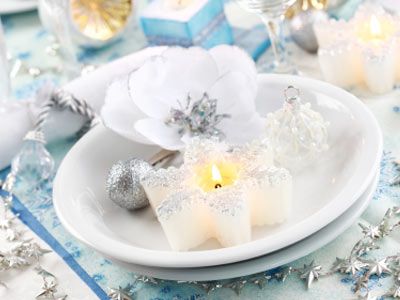 Add some glamour to your Hanukkah table with glittering stars in shades of blue and silver.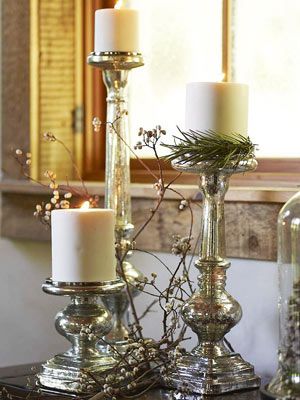 Spice up your Hanukkah decor and create a modern look with vintage mercury glass. It always looks glamorous with candlelight.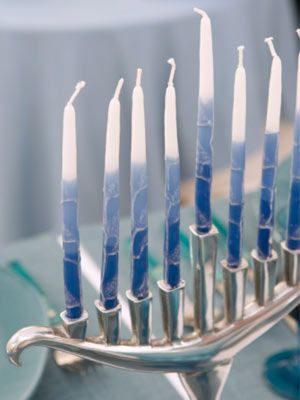 James and James Photography/Getty Images
Hanukkah is the holiday of lights, but don't get bogged down with the same old boring blue candles. Spice up your menorah with gorgeous candles like these unique blue and white tapers we found.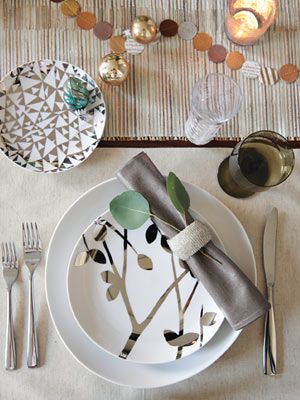 Change up your Hanukkah table this year using bright and bold patterned plates juxtaposed against bright white chargers.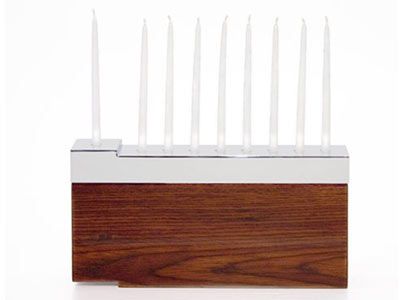 Menorahs come in all different shapes and sizes, but this one we found that's handcrafted by New York artist Stephanie Caplan is the perfect mix of elegant minimalism and modern utility, as it doubles as a candle storage box.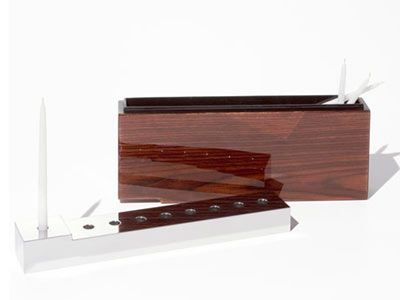 Here's artist Stephanie Caplan's hand-crafted menorah shown with its lid off.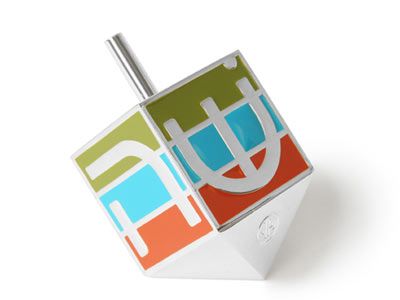 There's no clay in this beautiful dreidel from Jonathan Adler. It's made of nickel with beautiful enamel accents.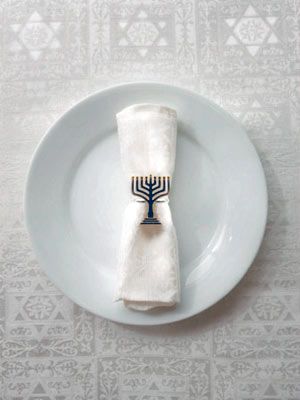 Tooga/Digital Vision/Getty Images
Fun place cards and napkin rings will bring organization and sophistication to your Hanukkah dinner party.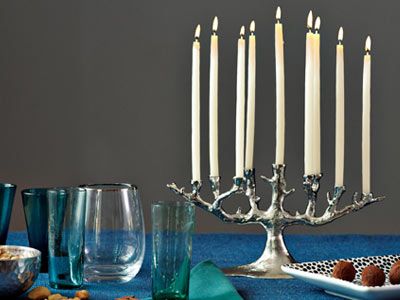 This elegant nature-inspired menorah from West Elm can double as your table centerpiece all year long.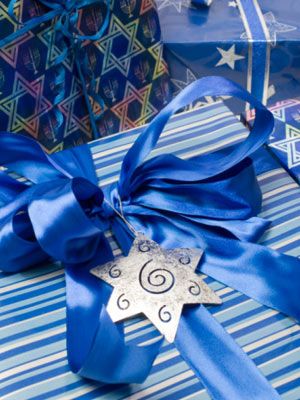 Wrap your Hanukkah gifts in bold colors and trim them with metallic ribbon or cut-out Hanukkah shapes, and then use them along with your other decorations. For more information on Hanukkah, check out How Hanukkah Works.