1
The Tax Man May Think She's Your Employee
You may think you have a great arrangement. A friendly college student is giving you a great deal on cleaning work and she does a bang up job. She's always on time, and your kids adore her. She even babysits once in a while. So, what's the problem? The tax man may think this is such a great deal that you should be paying taxes on it.
Paying an independent worker $1,400 or more a year in wages can get you into trouble with the IRS. You may find yourself transformed overnight from a private citizen into an employer responsible for the employer share of social security as well as federal unemployment taxes, applicable state taxes and Medicare taxes, too. Does everyone get caught? No. Will you? Is it worth the risk?
Related Articles
Sources
ConsumerAffairs.com. "Consumer Complaints About Merry Maids." 8/5/03. (2/16/11).http://www.consumeraffairs.com/homeowners/merry_maids.html

Cummings, Betsy. "10 Things Your Cleaning Service Won't Tell You." The Wall Street Journal. 6/15/04. (2/16/11).http://www.smartmoney.com/spending/rip-offs/10-things-your-cleaning-service-wont-tell-you-15941/

Deep Cleaning Company. "How to Shop for a House Cleaning Service to Avoid Disastrous Results." Undated. (2/16/11).http://deepcleaningco.com/howtoshop.htm

Dust Busters Cleaning Services. "7 Questions To Ask Prior To Hiring a Cleaning Company." Undated. (2/16/11).http://www.dustbustersnj.com/7questionstoask.html

Grotenhuis, Bob. "Bed Bug Mystery Unraveled." KTSM.11/22/10. (2/16/11).http://www.ktsm.com/news/bedbug-mystery-unraveled

Mann, Leslie. "Eco-Friendly Cleaning Service Thrives In Tough Economy." Chicago Tribune 10/1/10. (2/16/11).http://www.chicagotribune.com/classified/realestate/ct-home-1001-trade-secrets-20101001,0,909334.story

Measured Up. "Merry Maids Reviews and Complaints." Undated. (2/16/11).http://www.measuredup.com/company/Merry-Maids-Reviews-2284

Mums Gather. "Maid Dos and Don'ts and Maid Horror Stories." 2008. (2/16/11).http://mumsgather.com/2008/07/16/maid-dos-and-donts-and-maid-horror-stories/

Pickett, Marcus. "How to Find a Maid Service That's Right for You." Undated. (2/16/11).http://www.insiderpages.com/articles/how_to_find_a_maid_service_thats_right_for_you

Pissed Consumer. "The Maids." Undated. (2/16/11).http://the-maids.pissedconsumer.com/

Ripoff Report. "A+ Maid Service." 2/9/11. (2/16/11).http://www.ripoffreport.com/directory/A-Maid-Service.aspx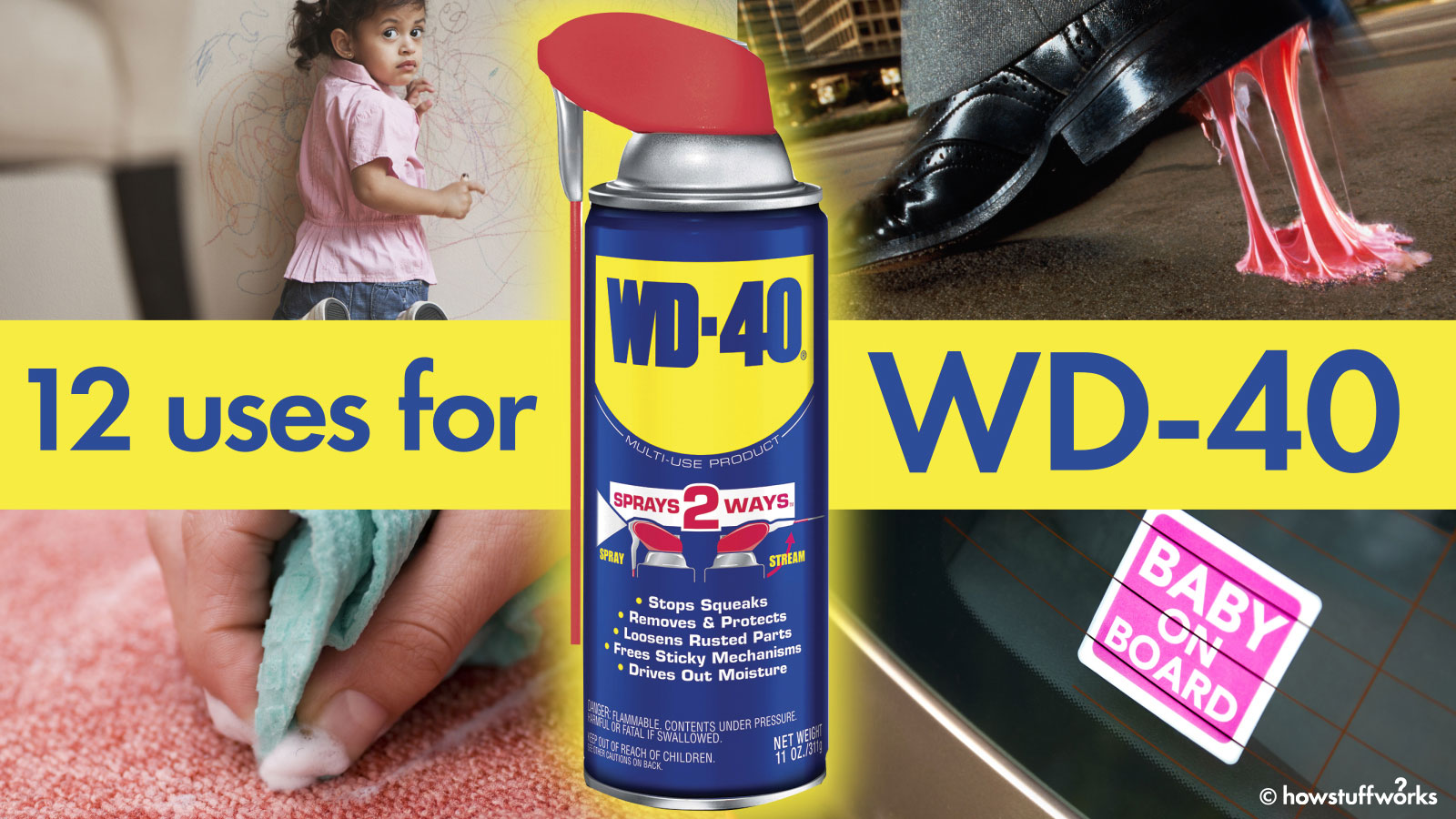 Up Next
There are thousands of reported uses for WD-40, an aerosol lubricant that's as handy as duct tape. We look at 12 of the more creative ones we've found.
---