We can't stress it enough – the sooner you clean your glass-top stove, the easier and better it'll be in the long run. Grease, sauces and spills are tough enough to clean off a glass-top stove. If you get lazy and leave the cleaning for another day, however, those stains will spell disaster. Leaving errant food to sit, fester and become even more difficult to handle or reheating burnt-on stains will only complicate your cleaning, and can turn into a permanent problem.
All food should be removed as soon as the stove is cool, but some foods are worse than others. Sugary or sticky spills, such as syrup or jelly, can actually make their way into the glass, causing pitting and cracking. They should be immediately cleaned once the surface is cool enough to do so [source: Samsung]. Foods that get really stubborn when dried out, such as tomato sauce, grease or even water from a boiling pot require significantly more elbow grease, which can also cause the glass to crack. Since a shattered glass-top is usually not covered under a normal "wear and tear" warranty you would be responsible for replacing it. However, if you're vigilant about keeping your glass-top stove clean, you'll be rewarded with a stain-free, polished appliance that will bring you years of use and many memorable meals!
Last editorial update on Oct 1, 2018 12:07:38 pm.
Related Articles
Sources
Do It Yourself. "Induction and Black Glass Cooktop - Stovetop Care and Repair." (June 1, 2012) http://www.doityourself.com/stry/inductblack

Doman, Erin. "11 Easy Ways to Clean Your Stove & Cooktop." Compact Appliance. Sept. 7, 2015 (Sept. 13, 2018) https://learn.compactappliance.com/easily-clean-your-stovetop/

General Electric. "Range - Cookware Used on a Radiant Smooth Glass Cooktop." Nov. 7, 2010. (June 1, 2012) http://www.geappliances.com/search/fast/infobase/10000221.htm

General Electric. "Range - Glass Cooktop Cleaning Instructions." (June 4, 2012) http://www.geappliances.com/search/google/infobase/10001689.htm

Merry Maids. "How to Clean a Glass-top Stove." 2018 (Sept. 12, 2018) https://www.merrymaids.com/blog/diy/how-to-clean-glass-top-stove/

Reddigari, Manasa. "How To: Clean a Glass Cooktop." Bob Vila. 2018 (Sept. 14, 2018). https://www.bobvila.com/articles/how-to-clean-a-glass-cooktop/

Samsung. "Cleaning and Maintaining the Cooktop." 2018 (Sept. 14, 2018) http://support-us.samsung.com/cyber/popup/pop_troubleshooting.jsp?modelcode=NE59J3420SS/AA&idx=359981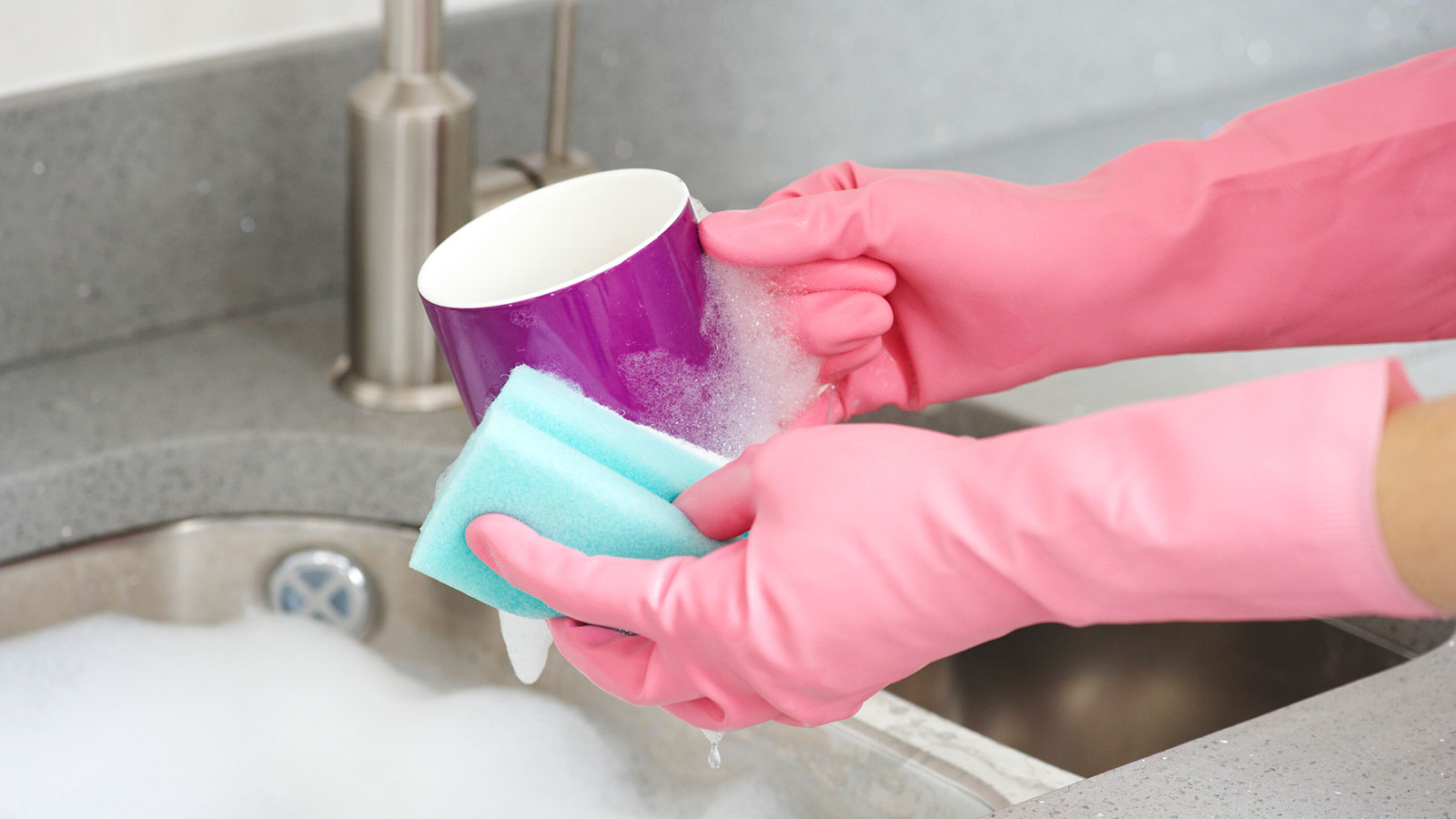 Up Next
HowStuffWorks finds out how often you should wash your coffee cup or mug to avoid germs.
---