If you're not a domestic goddess by birth, then the word "chore" probably has a negative connotation -- we can relate. But even if you love all that is housekeeping, the Sisyphean nature of laundry can bring dread into the hearts of the most aspiring Marthas.
So, what's the key to tackling laundry day with spunk instead of sputter? Having the right tools for the job, of course. Keep reading for five laundry room essentials that every efficient laundry operation must have.
Drying racks are a must have for any laundry room, because they allow you to take care of more delicate clothes that can't handle the heat of your dryer. Folding racks come in a number of sizes and store flat for a small footprint, but they're designed to hold a good bit of laundry. Use the top surface for spreading out sweaters to dry and use the lower levels to hang smaller items in rows, like bras and undies. Keep a stash of hangers on hand to hang shirts and pants as they come out of the washer and use the edge of the drying rack to stow dry clothes until you're ready to put them away.
Despite your efforts to clad your clan in fabrics that won't wrinkle, there's inevitably some laundry day ironing that needs to get done. So naturally, your laundry room is the ideal place to stow and operate your ironing board. If you're dealing with a small space, get a wall-mounted rack that you can fold up when it's not in use. Even if you don't do all that much ironing, it's not a bad idea to have a portable, counter top-size board on hand that stows in the corner. If you prefer to iron in front of the TV to keep you occupied during this dull task, consider making room for a small TV in your laundry room.
Clothing made of delicate fabrics, like lingerie, hosiery and swimwear, need special care that's a little different from a regular load of cotton and poly blends. You have the option of laundering these items by hand, but that can be a time consuming pain in the rump. Most washing machines have delicate cycles that offer a lower agitation setting than a regular laundry load, but delicates can still use an extra layer of protection, so keep a stash of inexpensive mesh laundry bags on hand. Simply zip each item into its own mesh bag and toss them in the washer with delicate wash detergent. The bags will help your delicates retain their shapes by protecting them from unnecessary wear and tear.
Even if your laundry room is more like a laundry area, you need at least a little bit of storage to hold all of the supplies needed to keep your family in clean clothes. You've got your detergents and your fabric softeners, your dryer sheets and your spray bottles full of magical liquids for removing stains that all need a home close to the machines. And don't forget a place to collect lone socks until you find their mates. If you don't have space for any permanent storage, invest in a wheeled cart that you can stash in a corner between loads.
Every laundry day starts with dragging all of the hampers to the washing machine, and then emptying them out on the floor while you sort by like colors. Of course, you can use the floor to sort said piles, but your laundry room isn't a very fun place to work when you're tripping over dirty stacks. So, what's a dying-to-become-organized laundress to do? Add a three-bin sorter to the mix, of course; one bin for darks, lights and whites. And then on laundry day, ask each of your family members to sort the contents of his or her hamper into the sorter, saving you time and a sore back.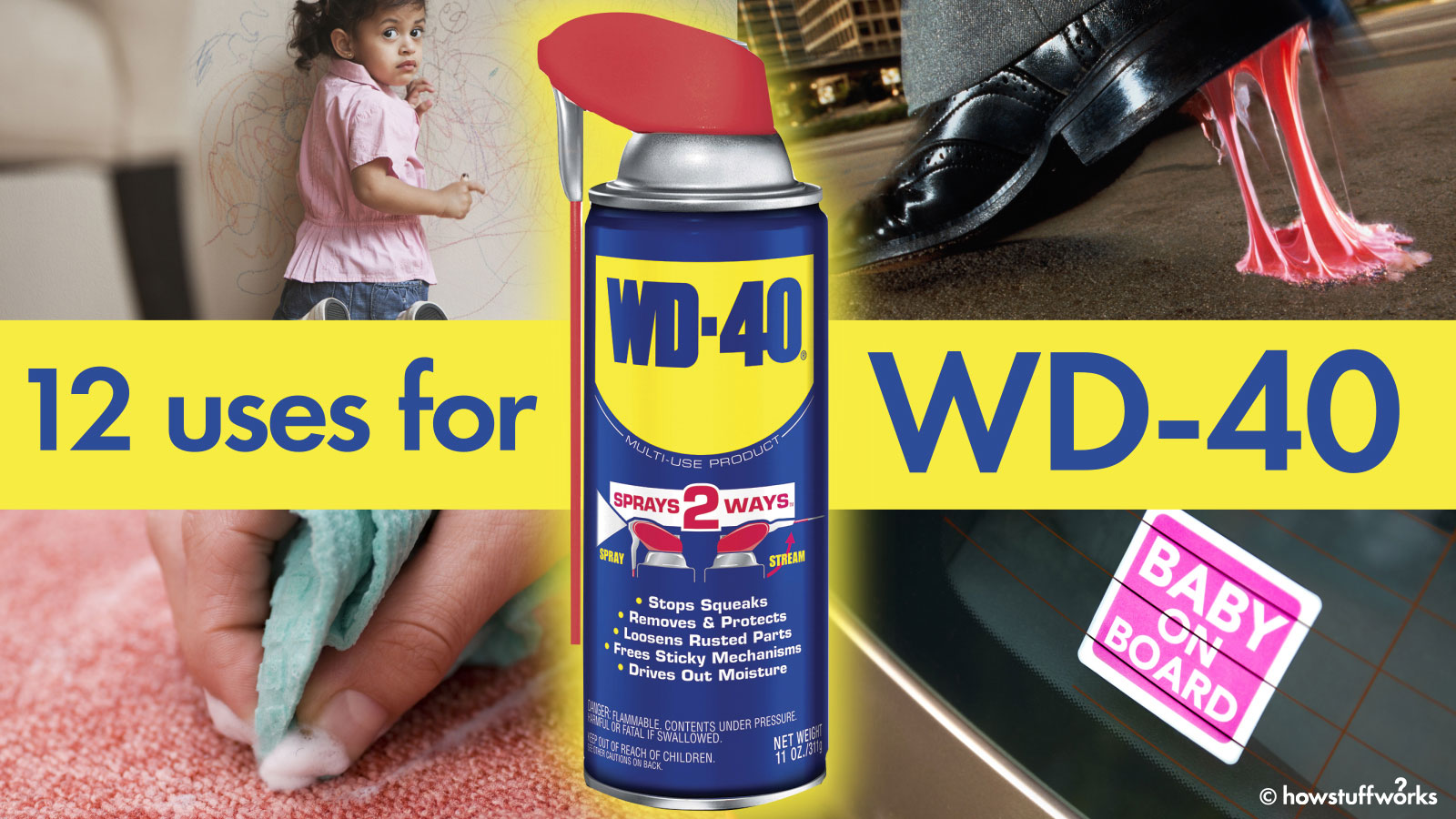 Up Next
There are thousands of reported uses for WD-40, an aerosol lubricant that's as handy as duct tape. We look at 12 of the more creative ones we've found.
---
Related Articles
Sources
"Delicate Laundry Wash." Planetinc.com. April 7, 2012. http://www.planetinc.com/dlw.htm

Hinnant, Amanda. "Set Up an Efficient Laundry Room." Realsimple.com. April 7, 2012. http://www.realsimple.com/home-organizing/organizing/more-rooms/set-up-efficient-laundry-room-10000000684365/index.html

"Laundry 101." Sheknows.com. April 7, 2012. http://www.sheknows.com/home-and-gardening/articles/817487/Top-10-laundry-room-essentials

"Laundry Room Essentials." Realsimple.com. April 7, 2012. http://www.realsimple.com/home-organizing/cleaning/laundry/laundry-room-essentials-00000000012228/page4.html