When you think about the job of a teacher, managing classroom bacteria doesn't necessarily pop up as part of their job description. But those loveable little germ monsters that spend their days at school require a good bit of cleaning up after, and that goes well beyond picking up toys and straightening up desks.
While sweeping the floors and emptying the trash usually fall on the school janitor, teachers have a bigger fish to fry when it comes to keeping students, as well as themselves, healthy. Here are five important tips for disinfecting a classroom.
5
Give the Sharpener the Shaft
As the saying goes, an ounce of prevention is worth a pound of cure, so minimizing the opportunities for students to share germs beats spraying down the whole room with Lysol. Studies show that the community pencil sharpener is the dirtiest thing in a classroom, which means it needs to end up in the circular file. While classroom budgets don't typically allow for an endless supply of mechanical pencils and personal pencil sharpeners to hand out to students who forget theirs, a trip to the dollar store may be worth the out of pocket expense for teachers who are tired of using up their sick days.
The best way to minimize germ sharing is to regularly clean and sanitize the surfaces that everyone touches. Germs have a longer lifespan than you think, so not only should desks, tables and chairs get a regular wipe down, but also computers, keyboards and door handles.
A sanitizing wipe will usually do the trick and is safer than regular applications of disinfectants. True disinfectants are in the same class as pesticides and should only be used when students aren't in the room and only if a student has coughed or sneezed at his desk.
If you work in a classroom where toys come into play, then you're working in ground zero of germs. Kids who are of toy age are most likely touching everything, including all areas of their own bodies, and then putting the toys in their mouths and sharing them with their playmates. This means community toys need to be cleaned regularly. Stuffed animals should be washed at least once a week during cold and flu season, while board games can be wiped with sanitizing wipes and plastic toys, like legos and action figures, will clean up with soap and water.
Air filters are another item that aren't likely to be in the school supply budget, but having one in your classroom can help remove close to 100 percent of environmental allergens, like pollen and dust, and also bacteria, from the air. A good quality high-efficiency, particulate-arresting (HEPA) filter can be purchased for under $100 and can make a huge difference in the quality of the air in a classroom. Germs breed in warm and stagnant air, so teachers should also open doors and windows whenever possible to keep fresh air flowing.
The best way to get rid of germs in a classroom is to make sure they don't fester in the first place. The best way to prevent this is to teach good hand washing practices. To get them properly clean and germ free, hands should be washed for at least 20 seconds with plain old soap and water. Teach young children to sing Happy Birthday twice so they'll know when the job is finished. And when there isn't soap and water available, hand sanitizer is a good backup, so keep a bottle of that in the classroom at all times.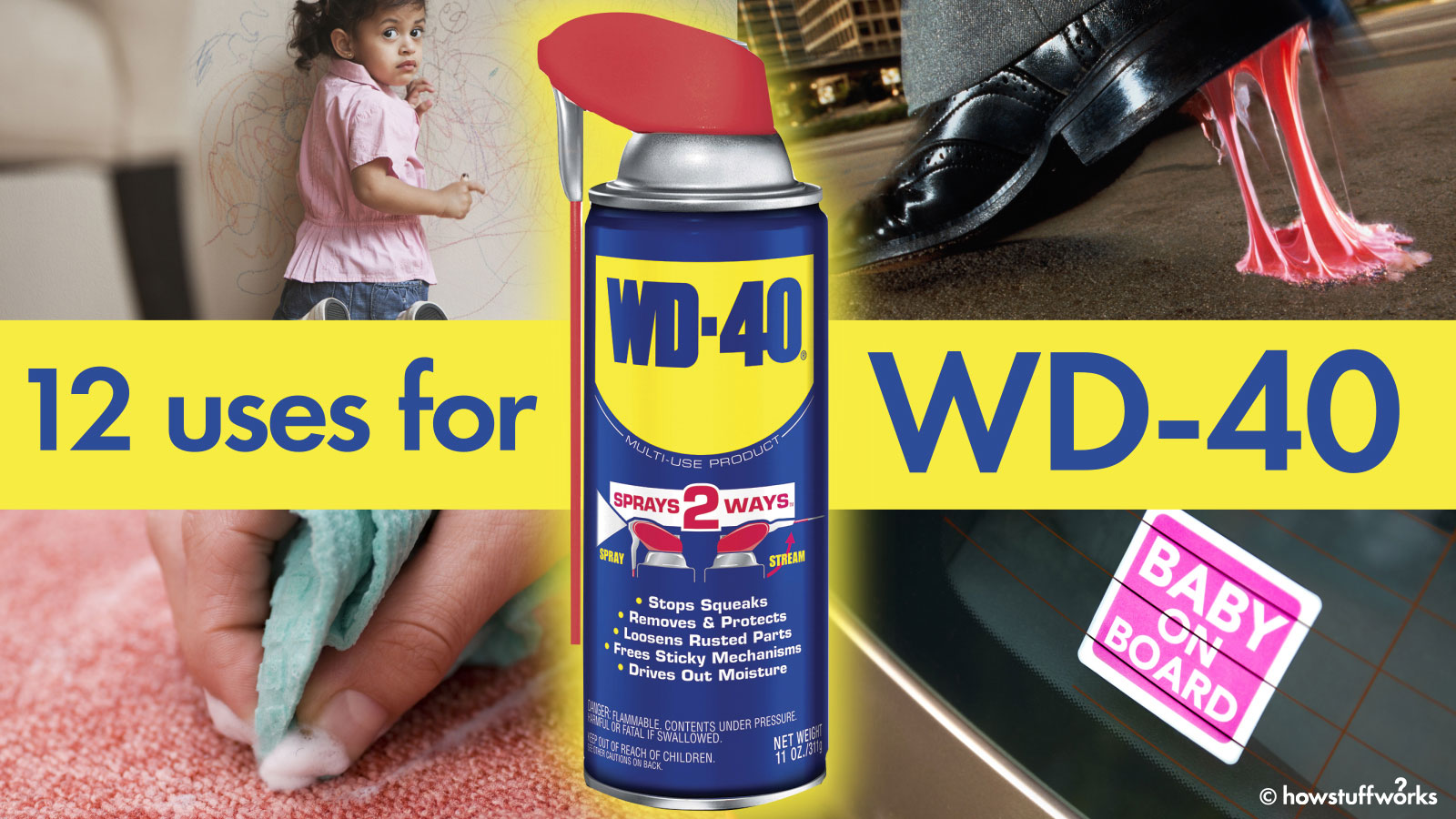 Up Next
There are thousands of reported uses for WD-40, an aerosol lubricant that's as handy as duct tape. We look at 12 of the more creative ones we've found.
---
Related Articles
Sources
"10 Tips To Reduce Germs In The Classroom." Cbsnews.com. Oct. 16, 2007. http://www.cbsnews.com/2100-500368_162-3375065.html

"Back To School, Back To Germs." Cbsnews.com. Feb. 11, 2009. http://www.cbsnews.com/2100-18569_162-791076.html

"Cleaning, Sanitizing and Targeted Disinfecting in the Classroom." Neahin.org. June 25, 2012. www.neahin.org/assets/pdfs/cleaning_classroom_fs.pdf

Finello, Kristen. "Where Germs Love to Hide." Snifflesolutions.com. June 25, 2012. http://www.snifflesolutions.com/feature/germs/index.html#axzz1yqCFnX8X

"How Long Should You Wash Your Hands?" Abcnews.com. May 25, 2011. http://abcnews.go.com/GMA/long-wash-hands/story?id=13630024#.T-jRVk-PZRQ

"Use Safer Disinfectants and Disinfecting Practices." Greenschools.net. June 25, 2012.http://www.greenschools.net/article.php?id=278