Technology makes our lives easier and more enjoyable, but let's face it -- all those wires can create a disaster area. Fortunately, getting organized is all the rage, so you can bet there are solutions out there to help you get it together. Here are five that range from do-it-yourself to the done-for-you.
If you're dealing with a mess of wires crammed into a power strip, it's helpful to know what appliance they're attached to. You can invest in a color-coded labeling system or simply use file folder labels and wrap them around the cords. Whatever your labeling system of choice, be sure to put the label close to the plug end, so when crawling around in the dark under your desk, you pull the right plug.
Beyond the health hazards of tripping over a mess of wires, it's also an aesthetic problem. Nothing says "disorderly" like a room full of cables running amok. Area rugs and carpets are great hiding places, and the same goes for furniture. If you have a cord that needs to reach across a room, you can run it along (or behind) baseboards and doorjambs. Then paint the cord the same shade as the wall and use wire tacks to keep it in place.
If you have a power strip (or four) of cables hanging out in the same place, there are many solutions for grouping the cables into one smooth set. Velcro cable ties are easy to remove if you have to pull the plug frequently, or pick up a set of zip ties. If you want to save a little dough and can deal with function over fashion, some loops of good old-fashioned duct tape will do the deed just as well. Just be sure not to wrap the cables too tightly together -- no pinching allowed.
It's great to have a home office that's stocked full of the essentials, but if you want to work without clutter, the fewer things that inhabit your desk the better. Less is more, so banish it from your desktop if it's not an absolute necessity. You can always tuck things like your shredder and charging station into a shelf in the corner that provides cable shelter.
Even if you can't part with your old-school electric pencil sharpener, you can mostly compute wirelessly. Your computer needs some power, but you can replace your mouse, printer, keyboard and router with wireless versions. You can even get wireless hard drives these days. Cut the cord with your old-school dial phone and give it up for a sleek cordless model whose corded base lives across the room.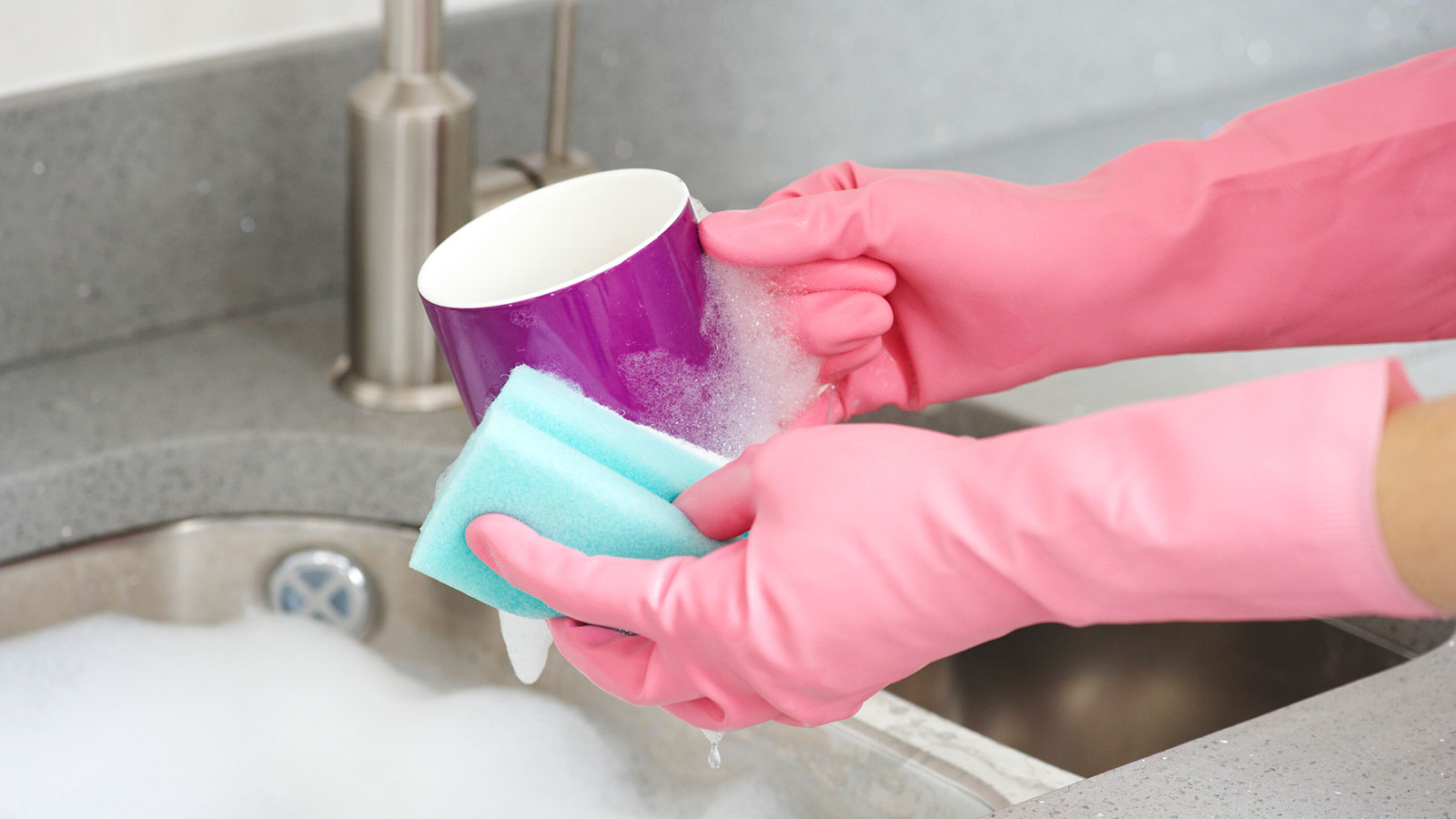 Up Next
HowStuffWorks finds out how often you should wash your coffee cup or mug to avoid germs.
---
Related Articles
Sources
"A Guide to Hiding Wires in Your Home Office." Realsimple.com, 2010.http://www.realsimple.com/home-organizing/organizing/tips-techniques/guide-hiding-wires-in-your-home-office-10000001092809/

Franklin, Curt and Layton, Julia. "How Bluetooth Works." Howstuffworks.com, 2010.https://www.howstuffworks.com/bluetooth.htm/printable

Graves, Ralph. "Power Protection: How to Choose." Crutchfield.com, January 5, 2010. http://www.crutchfield.com/S-2CyqNswBikx/learn/learningcenter/home/powerprotection.html

"Home Office and Office Desk Organization." Cableorganizer.com, 2010.http://cableorganizer.com/office/

Pollard, Amanda. "Tips and Techniques for Home A/V Cable Management." Crutchfield.com, October 8, 2008.http://www.crutchfield.com/learn/learningcenter/home/managecables.html?page=2