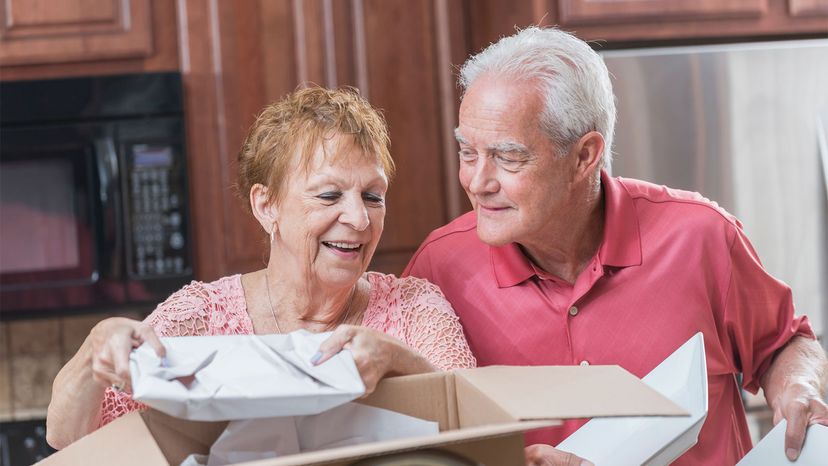 Cleaning out the home of a loved one who has recently died or entered a nursing home is something most people dread, especially if they have no idea what to do with the all the items their loved one has accumulated.
Enter the Swedish death clean. It may sound morbid, but it can actually lighten the burden of grieving loved ones. Popularized in the book "The Gentle Art of Swedish Death Cleaning," by 80-something artist Margareta Magnusson, Swedish death cleaning is basically decluttering in your later years so that someone else doesn't have to do it for you.
Magnusson herself is Swedish, but has lived all over the world. Her book was an immediate sensation in Sweden, and garnered serious interest in the U.S. once it was published there in 2018. In the book, Magnusson explains that the Swedes call it döstädning (a combination of the word "dö," which means death and "städning," which means cleaning).
So is this another integral part of Swedish culture that Americans could do well to emulate?
Ann-Charlotte Gavel Adams, professor emerita of Swedish studies at the University of Washington, emails that döstädning is not listed in any Swedish Academy dictionaries. She first heard of the concept 10 years ago from a man in his 70s, who was clearing out his artworks and books so that his sons wouldn't have to do it when he passed away. "He is still alive though. He used the word in a humorous tone," she says, adding, "I think the Swedes are as uncomfortable discussing death as Americans."
Even so, the concept has clearly struck a nerve in both countries. Boston-based professional organizer Rhea Becker, aka, "The Clutter Queen," added Swedish death cleaning to her list of services after reading Magnusson's book. "I have worked with so many relatives of people who never streamlined their belongings through Swedish Death Cleaning, only to leave a massive amount of stuff to the unfortunate next generation," she says in an email.
Author and motivational speaker BJ Gallagher has been on the receiving end of this accumulated stuff not once or twice, but three times in the last eight years. One of those homes was her mother's residence, where she lived for four decades.
"Along the way, I decided I wanted to start liquidating my own estate – before I become elderly and/or incapacitated – because I don't want my son to have the same headache dealing with my household at the end of my life," she explains in an email interview. "I decided that the greatest gift I can give my son is 'the gift of no burden' – so that's what I've been doing the past couple years – long before I ever heard the term Swedish death cleaning."
First on the chopping block was her art, clothes and jewelry because they all have significant value and aren't simple curbside donations. "I've used eBay and social media to sell these items – with great success. I made $30,000 last year selling my clothes, jewelry, and art – and it feels so great to lighten up and clear out space in my closets and in the rooms of my home," she notes.