Once the plans have been made up and work has begun, it's a little late to start second guessing yourself. Putting another electrical outlet in the kitchen for your new espresso machine may seem like a simple last minute add-on, but it might not be. If you have a creative bent or just can't envision the new layout until it starts taking shape, don't expect to make many changes without a hefty price tag attached. For a sane and in-budget remodel, do your recon and strategizing before the dust starts flying.
Related Articles
Sources
Active Rain. "Kitchen Trends 2009." 7/23/08. 5/12/10.http://activerain.com/blogsview/624665/kitchen-trends-2009-stainless-steel-appliances-is-the-fad-over-

Ask Merv. "No Building Permit - Where's the Liability?" 4/21/06. 5/12/10.http://askmerv.choice3realty.com/000529.html

Better Homes and Gardens. "The New Remodeling Book." BHGM. 1998.

Davis, Sid. "Home Makeovers That Sell." Amacom Books. 2007.

Home Improvement and Financing. "Home Repair Improvement." Undated. 5/12/10.http://www.home-improvement-and-financing.com/home-repair-improvement.html

Miller, Mark R., Rex Miller, Glenn E. Baker. "Home Remodeling." McGraw-Hill. 2005.

Sennebogen, Emilie. "Top 5 Home DIY Mistakes and How to Avoid Them." Undated. TLC Home. 5/11/10.https://tlc.howstuffworks.com/home/5-diy-home-mistakes.htm/printable

The Handyman. "Do-It-Yourself Home Repair: "What You Should & Should Not Attempt." Undated. 5/11/10.http://www.handyman-business.com/Do-It-Yourself-Home-Repair.html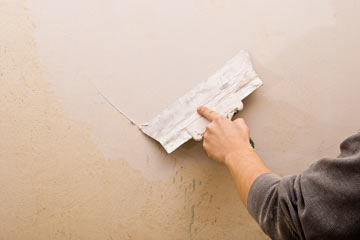 Up Next
Read Shared Walls: Why Fixing Cracks Should Be at the Top of Your DIY List. Keep reading to learn why fixing cracks should be at the top of your list.
---