1
Hazardous Materials Handling
If you have asbestos or extensive mold in your home, you're better off calling in a professional than dealing with it yourself. These noxious materials have the potential to cause health problems not only for you, but also for your family -- and in the case of asbestos, even your neighbors.
Where you may be able to deal with a limited spot of mold, there's the possibility that more mold exists than may be visible from your vantage point. And once you start excavating, mold spores will be released that can take up residence in other parts of your home. When it comes to the noxious and toxic, forget the heavy-duty respirators and goggles. Call in the pros.
Related Articles
Sources
Better Homes and Gardens. "The New Remodeling Book." BHGM 1998.

CDC. "Watch Your Step. Undated. 5/11/10.http://emergency.cdc.gov/disasters/pdf/flyer-watch-your-step.pdf

CDC. Carbon Monoxide Poisoning. Undated. 5/12/10.http://www.cdc.gov/co/faqs.htm

Davis, Sid. "Home Makeovers That Sell." Amacom Books. 2007.

EPA. ""A Brief Guide to Mold, Moisture, and Your Home" 9/18/08. 5/12/10.http://www.epa.gov/mold/moldcleanup.html

Home Improvement and Financing. "Home Repair Improvement." Undated. 5/12/10.http://www.home-improvement-and-financing.com/home-repair-improvement.html

Infrared Training. "Electrical Inspections& Flash Suits." 3/25/08. 5/11/10.http://www.infraredtraining.com/community/boards/thread/974/

Miller, Mark R., Rex Miller, Glenn E. Baker. "Home Remodeling." McGraw-Hill. 2005.

Sennebogen, Emilie. "Top 5 Home DIY Mistakes and How to Avoid Them." Undated. TLC Home. 5/11/10.https://tlc.howstuffworks.com/home/5-diy-home-mistakes.htm/printable

The Handyman. "Do-It-Yourself Home Repair: "What You Should & Should Not Attempt." Undated. 5/11/10.http://www.handyman-business.com/Do-It-Yourself-Home-Repair.html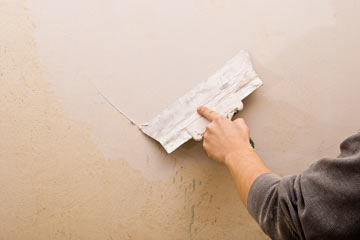 Up Next
Read Shared Walls: Why Fixing Cracks Should Be at the Top of Your DIY List. Keep reading to learn why fixing cracks should be at the top of your list.
---