Just like with a light switch, changing out an electrical outlet is something a novice DIY enthusiast can likely tackle. There's really not much involved beyond cutting the power at the fuse box, removing the outlet from its existing wiring and attaching a new one before popping it back into the wall. Where you get into trouble is when you have an old home with outdated wiring. Home electrical systems are clearer cut these days, but if you have an old house, then that black and white striped wire in the installation diagram may be yellow or brown. This is when a power meter comes in handy. Or maybe your cell phone to call in a professional.
Related Articles
Sources
Carter, Tim. "DIY Electrical Repairs." askthebuilder.com, 2010. http://www.askthebuilder.com/452_Beware_of_DIY_Electrical_Repairs.shtml

Davidson, Vicki McClure. "Don't Call a Professional: 5 Easy Home Fixes." frugal-café.com, 2010.http://www.frugal-cafe.com/diy-at-home/articles/easy-fixes-in-home.html

"Plumbing." doityourself.com, 2010.http://www.doityourself.com/scat/plumbing

Raskauskas, Barbara. "Should You Do it Yourself (DIY) or Call a Professional?" associatedcontent.com, December 29, 2008. http://www.associatedcontent.com/article/1344996/should_you_do_it_yourself_diy_or_call.html?cat=30

"The Electric Company." Retrojunk.com, 2010.http://www.retrojunk.com/details_tvshows/790-the-electric-company/

"The History of Plumbing." Plumbingworld.com, 2010. http://www.plumbingworld.com/historyamerica.html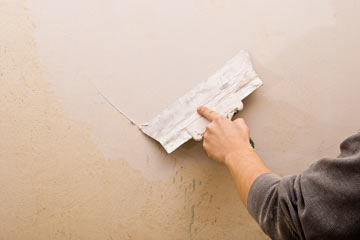 Up Next
Read Shared Walls: Why Fixing Cracks Should Be at the Top of Your DIY List. Keep reading to learn why fixing cracks should be at the top of your list.
---