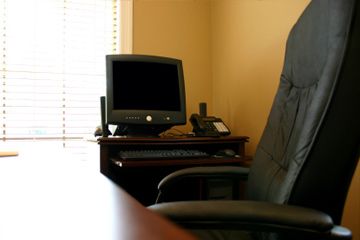 iStockphoto.com/spxChrome
If you plan to work at home, keeping your office space free from distractions is a good idea. This home office has a clean, organized workspace and a cheerful yellow color.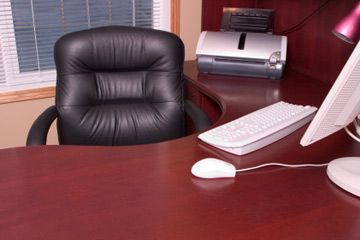 iStockphoto.com/snapphoto
Another basic office setup offers a stylish curved mahogany desk. The curved edge leaves plenty of space for writing or taking notes.
A home office decorated in black and white has a modern, minimalist look. Shelves and cabinets with glass doors allow extra storage space.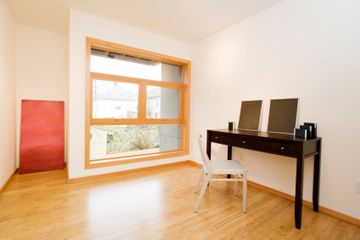 iStockphoto.com/jharrocks
Another modern look matches white walls with a dark desk and natural trim. The large window makes the room sunny and bright.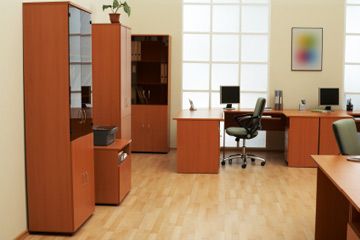 A room can hold a lot of furniture and keep a clean, modern look. This home office holds workspaces for several people and ample storage space.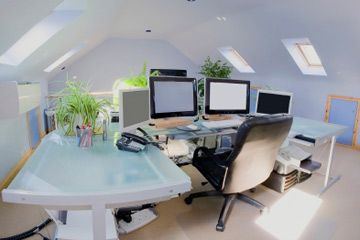 iStockphoto.com/davidmartyn
An attic can become an office space, too. This one pairs clean, white lines with light from skylights.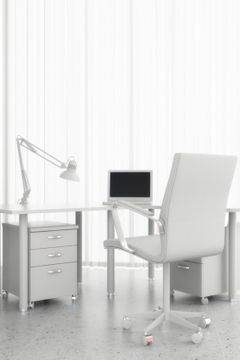 In a small space, white furnishings and accessories can seem bright and appealing. Casters make the area easy to rearrange.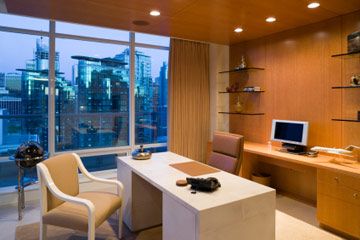 iStockphoto.com/laughingmango
This office mixes classic and modern elements. Its large windows overlook the city of Vancouver, British Columbia.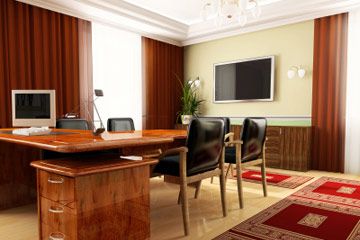 Moving further into classical décor, this home office space is large enough for meetings with coworkers or clients. Unique rugs accent the wooden floor.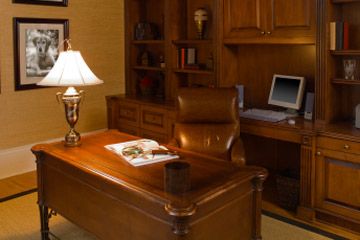 The bookshelves and cabinets in this room have been custom-built to suit its owner's needs. One desk is for reading and writing, and the other holds the computer and monitor.
A room full of floor-to-ceiling bookshelves can easily seem dark or foreboding. This room gets around that obstacle with a glass door overlooking a sunny deck.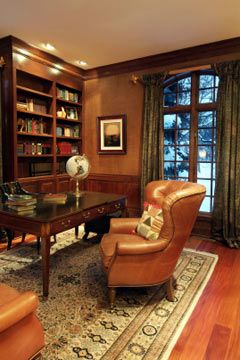 This study's large rug and heavy curtains make it seem cozy in the dead of winter. Recessed lighting illuminates the tall bookshelves.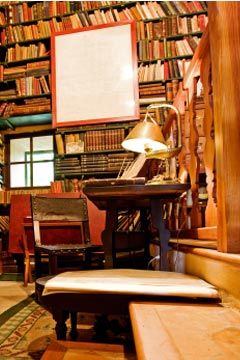 A library corner can provide just enough room for a home office. In this space, a small desk and lamp create a quiet study nook.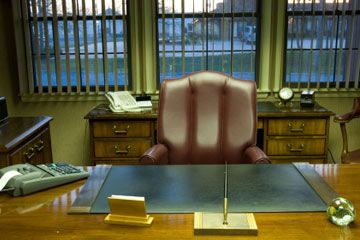 With the right furniture, a home office space can look like an executive suite. This office features heavy wood furniture and vertical blinds.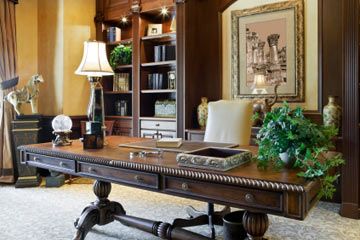 A large, ornate desk dominates this home office. Accent lamps, recessed bookshelf lighting and a large window give the space extra light.