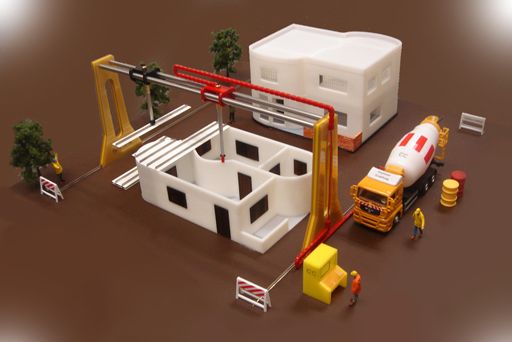 Dr. Behrokh Khoshnevis/ Contour Crafting
Houses today are built by construction crews and can take months. In the future, houses could be built in a day by robotic technology. Dr. Behrokh Khoshnevis of the University of Southern California is developing a system called Contour Crafting, which uses a concrete-like material extruded in layers by an overhead crane system.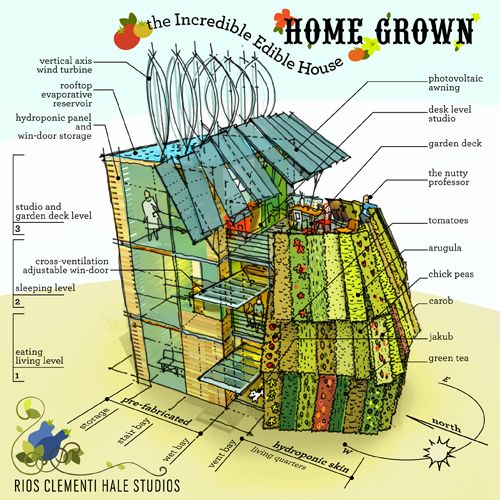 Rios Clementi Hale Studios
The Incredible Edible House concept takes "green living" to a new level. It's made of three stacked, prefab containers. Wind turbines, a photovoltaic awning and a rain collection reservoir on top take care of heating and cooling the home, as well as producing energy. A hydroponic skin attached to one side of the containers serves as a vertical food garden.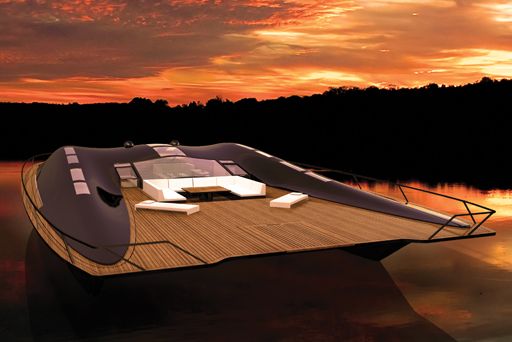 Some believe that global warming will result in mass flooding in the future. Be prepared with the Arkki, a yacht covered in photovoltaic cells that provide its power. Batteries in the ship's hulls would store energy, and there's ample living space below deck.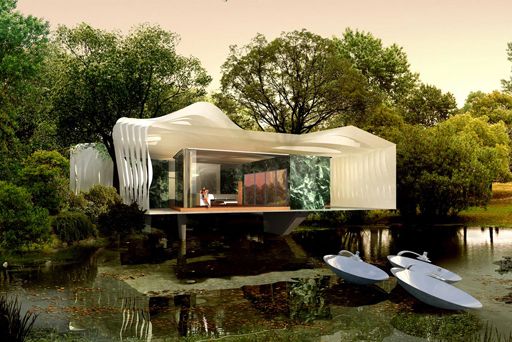 Birds Island was designed to be a zero-energy home and meet U.S. LEED standards. Created for the specifically hot and humid environment of Kuala Lumpur, Malaysia, the house takes advantage of the rainfall by collecting it in tanks within the living spaces. It's covered in a translucent, tent-like fabric, which provides shade as well as natural sunlight and shadows cast by the surrounding trees.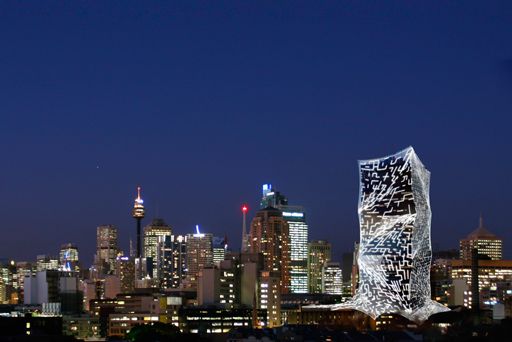 Instead of new green builds or the potentially costly job of retrofitting existing buildings to make them more environmentally friendly, LAVA (Laboratory for Visionary Architecture) has come up with a novel idea: covering structures with a skin. The composite mesh textile stretches around buildings to create a sort of microclimate, with photovoltaic cells that generate energy and a rainwater collection system. The skin is also an intelligent media surface.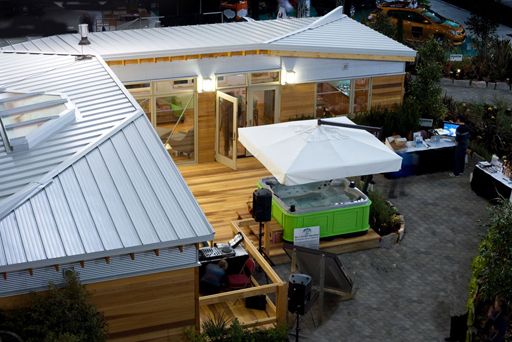 Designer – Kanau Uyeyama, Architect
This green, prefab modular home, which is for sale on a large view lot on Gabriola Island, BC, comprises all sustainable, recycled and reclaimed materials, with an exterior made of steel and cedar. It's also fitted out with energy-efficient features, including appliances, windows and a 95-percent efficient, water-based heating system that provides hot water for the kitchen, bathrooms and radiators.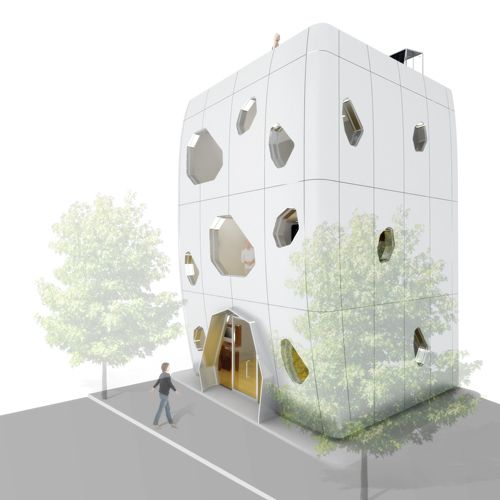 This prefab home is designed to be easily transported, piece-by-piece, by a regular tractor-trailer and easy to assemble wherever you want. It has bamboo floors, photovoltaic panels and a green roof designed to both collect rainwater and grow vegetables.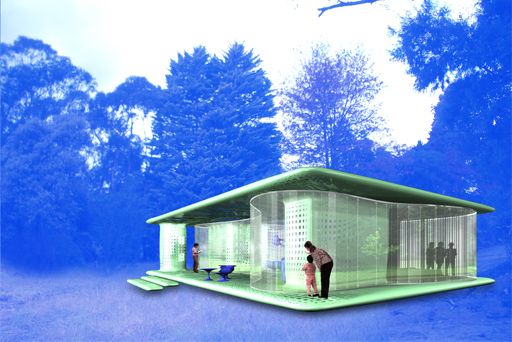 The Plastic House is made from recycled PET bottles. PET (polyethylene terephthalate), is a plastic that's also used to package food, tape and a number of other products. The prefab house is transported to a homesite, and its walls are filled with water. It can be used by the inhabitants, but the water also keeps the house cool during the day by absorbing heat, which it releases in the evening. The plastic can be customized with different levels of transparency.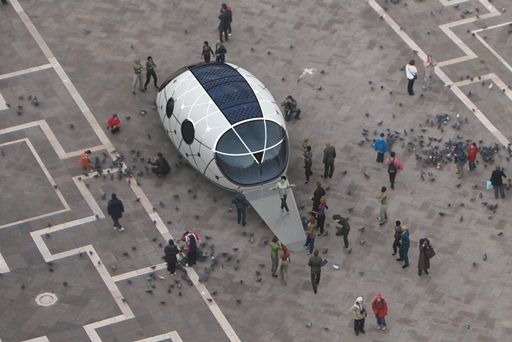 "MercuryHouseOne" is a "mobile living unit" first displayed at the Venice Art Bienniale a few years ago. Its compact design and light materials (including carbon fiber) make it easy to transport, and it's meant to be quickly assembled. MercuryHouseOne is also self-powered with semi-transparent photovoltaic solar cells. The big doors open up to the sky, making the outside part of the living space.