It's a tough time to not be a millionaire.
Most of us are feeling the economic squeeze to some extent and are looking to cut costs. To reduce monthly expenses, the most logical place to start is with the most significant one, and for the majority of people, that's housing. Cutting back even a little on your home costs can save a serious chunk of cash.
There's more than one way to reduce housing costs. You could improve your home's energy efficiency, or refinance your mortgage, or start doing your own landscaping. But arguably the most effective one is to downsize. That means selling your big old honker of a home and buying something smaller.
"Honker" is relative, of course. Downsizing could mean moving from a 10,000-square-foot mansion to a 2,000-square-foot house, or from a 1,500-square foot condo to a 200-square-foot "tiny home." Either way, it's a big change in cash outflow.
But downsizing isn't all about money. There are other good reasons to go small, and there are a lot of factors to take into consideration before moving into a smaller home. Here, 10 questions to ask yourself before sizing down.
First and foremost: Why bother?
As a cost-cutting measure, downsizing makes perfect sense. A smaller home typically means a smaller mortgage. It also means lower utility bills and reduced maintenance costs. The money you save can grow exponentially if you invest it well. Downsizing could even help pay for your retirement or your kid's college education.
Certainly finances are one of the biggest downsizing drives, but there are others. Lots of empty-nesters find their house is kind of cavernous once the three kids have moved out. Retirees may find that vacuuming 3,000 square feet (278 square meters) of carpet is a waste of time and energy. Some people size down to go green. Heating a few hundred square feet is a lot more Earth-friendly than heating a few thousand.
If any of these people is you, you may be in a good position to downsize. But before you make your mind up, take an honest look at yourself, your family and your life: What do you want? What do you need?
9
What Are My Wants and Needs?
Space can be a wonderful thing. It means having room to spread out, the ability to store furniture with purely sentimental value. It can mean everyone watching his or her favorite TV show at the same time.
Do you need these things? That depends. How often are there two TVs going at the same time these days? How often do you gaze at that furniture and reminisce?
If the answer to these questions is "hardly ever," downsizing could be the right move. But be honest: If you're going to spend the rest of your life regretting parting with the antique bed your daughter slept in for 18 years, keeping it might actually be worth heating the extra square footage.
On the other hand, getting rid of the bed and saving every month on your power and mortgage bills might free up the cash you need to put in those skylights you've been wanting - nay, drooling over -- for 15 years. And you could be enjoying skylights every single day.
Which brings us to the next question: Will you really be spending enough time at home to enjoy them every day? In other words: lifestyle.
Trading space for skylights (or any other pure want) can be a sign of changing times. Perhaps you've spent 30 years going to work every day, shuttling kids to school and soccer practice and SAT prep, heading to evening PTA and Junior League meetings, and now you're slowing down, enjoying being at home. That could be reason enough to stay in your larger home. Or it could be reason enough to downsize. It all depends on the lifestyle you want to lead.
Do you want to be eating out more, shopping your days away, driving and mowing less? What about traveling? A move from the suburbs to a low-maintenance downtown loft could be exactly right for you.
On the other hand, is gardening a huge part of your life? Do you spend your weekends antiquing? In that case, having lots of outdoor and indoor space could be a significant factor in your lifestyle. Giving that up may truly affect your life in a negative way.
And speaking of giving things up, back to that antique bed.
It's a serious question, because right or wrong, for so many of us our belongings are part of our identity. Not just in the material sense, but also in terms of holding on to the past. Family heirlooms and kindergarten projects can hold a lot of value to some people. Boxes of school projects may take up a couple hundred square feet in your basement -- a couple hundred square feet you won't have in a downtown loft.
So, what can you part with? If the answer is "most of it," go ahead and start sorting. Even if it's hard, you may be ready to live more simply and part with all the wonderful stuff you've been hoarding.
But we're not just talking about basement storage, here. Most likely, you'll have to part with some of your furniture, maybe even some of your art, and you may not have enough room for the 9-by-12-foot rug you decorated your living room around. If you can't part with these things, you may not be in a good position to downsize.
Plus, some of that furniture will have to be replaced, which is another factor to consider.
Even when you're making a lateral move to a similar-size house, moving can cost a fortune -- professional movers, a truck, someone to guard your stuff if you live in New York City, maybe some time off work. Getting your car to the new place if you're moving cross-country.
If you need to buy a smaller couch, smaller dining room table, smaller bed, smaller rugs and replace a triple dresser with a double, moving's going to cost you a whole lot more.
Having to buy all new furniture (and hire a decorator, if that's your thing) will tack on significant expenses to your downsize, so make sure you'll still be saving money after redecorating. Otherwise, if your reasons for sizing down are financial, you might need to come up with a new plan.
To determine the cost-effectiveness of your move, you'll have to take a hard look at your monthly expenses…
5
How Will This Affect My Bills?
How much you'll actually save on your bills is a critical bit of information if you're downsizing in the interest of financial security. And the fact is, you can potentially save a lot.
When downsizing, chances are your new house is going to cost a lot less than your current one. Assuming you're able to sell your house for a reasonable price, you could put a huge down payment toward the smaller space and end up cutting your mortgage payment in half. You'll also cut your power bill, water bill, cleaning costs (if you have a housekeeper), landscaping costs, and your property taxes, which can be a huge one depending on your local tax regulations.
If you shorten your commute to work, you'll also cut your gas expenditures. In all, the savings can be substantial.
Assuming you can sell your house. In this market, that's not a given.
4
How Will I Do in the Real Estate Market?
The bursting of the real estate bubble has made downsizing an increasingly appealing option (maybe 60 percent of people in the market for a house in 2009 were sizing down, says the National Association of Home Builders). That same burst makes the cost-effectiveness of downsizing a bit trickier than it once was.
For one thing, will you be able to sell your house for what it's worth? Will you be able to sell it in a timely manner? If you have to lower the price, how will that affect the projected financial benefits of your move?
The good news is, the buyer's market can help you out, since you'll also be buying. While you may have to sell your house for less than you'd hoped, you may also be able to buy the smaller place for less. You could come out even, but it's worthwhile to look deeply into the house sales in your neighborhood and the one you're looking to buy in to make sure you won't end up in a hole.
Of course, you can never be sure when it comes to real estate, as many of us have found out in the last decade, and you may end up with some unforeseen costs as a result.
Buying and selling real estate can have lots of unforeseen costs. If you close the deal on your new place but have trouble selling your house, you could up in the awkward position of paying two mortgages until you get a buyer. That can put a serious dent in your downsizing profits.
There's also the option of renting your house out until it sells. In that case, you'll have maintenance expenses along with any hassle that comes with being a landlord. (But at least you won't have two mortgages.)
Other surprise expenses can include a decorator for your new, smaller space; any repairs or updates to make your new house suitable for you; homeowners' association fees; any expenses related to selling or giving away the stuff you don't have room for; and a storage unit for the pieces you couldn't part with.
If it turns out that downsizing will in fact be profitable for you, both financially and lifestyle-wise, the next consideration is what you'll do with the money you save so you can achieve your long-term downsizing goals.
2
What Will I Do with My Savings?
Saving $500, $1,000, or even $5,000 a month is fantastic. Every little (or big) bit helps. But if your downsizing goals are grand -- early retirement, college tuitions, a second home near the grandkids, 30 golden years of world travel, fine dining and never flying coach again -- you'll want to make the most of your monthly savings.
Basically, invest it. Smart investing of just $500 a month, according to the Forbes Investopedia, can turn into $150,000 over 15 years.
It's even worth spending the money you save on electricity on a financial advisor. It'll probably pay off in the long run.
With all of this in mind, you're ready to make an informed downsizing decision.
Is it time to downsize? Will a smaller space work for you? Can cutting your square footage in half have a positive effect on your lifestyle? Your carbon footprint? Your bank account?
In most cases, the answer to the latter one is yes. Sizing down will almost always mean saving money on housing expenses. Whether you reduce your environmental impact depends a lot on whether you'll be driving more or less at your new digs, but in terms of electricity use, less square footage will almost always mean less power.
Lifestyle is perhaps the biggest wild card in the equation, and depends entirely on your personal wants, needs and any changes you hope to institute. Certainly, downsizing from the suburbs to the city, a common move, can have a profound impact on how you live. Whether that's a good thing or a bad thing is entirely up to you.
For more information on downsizing, real estate and related topics, look over the links on the next page.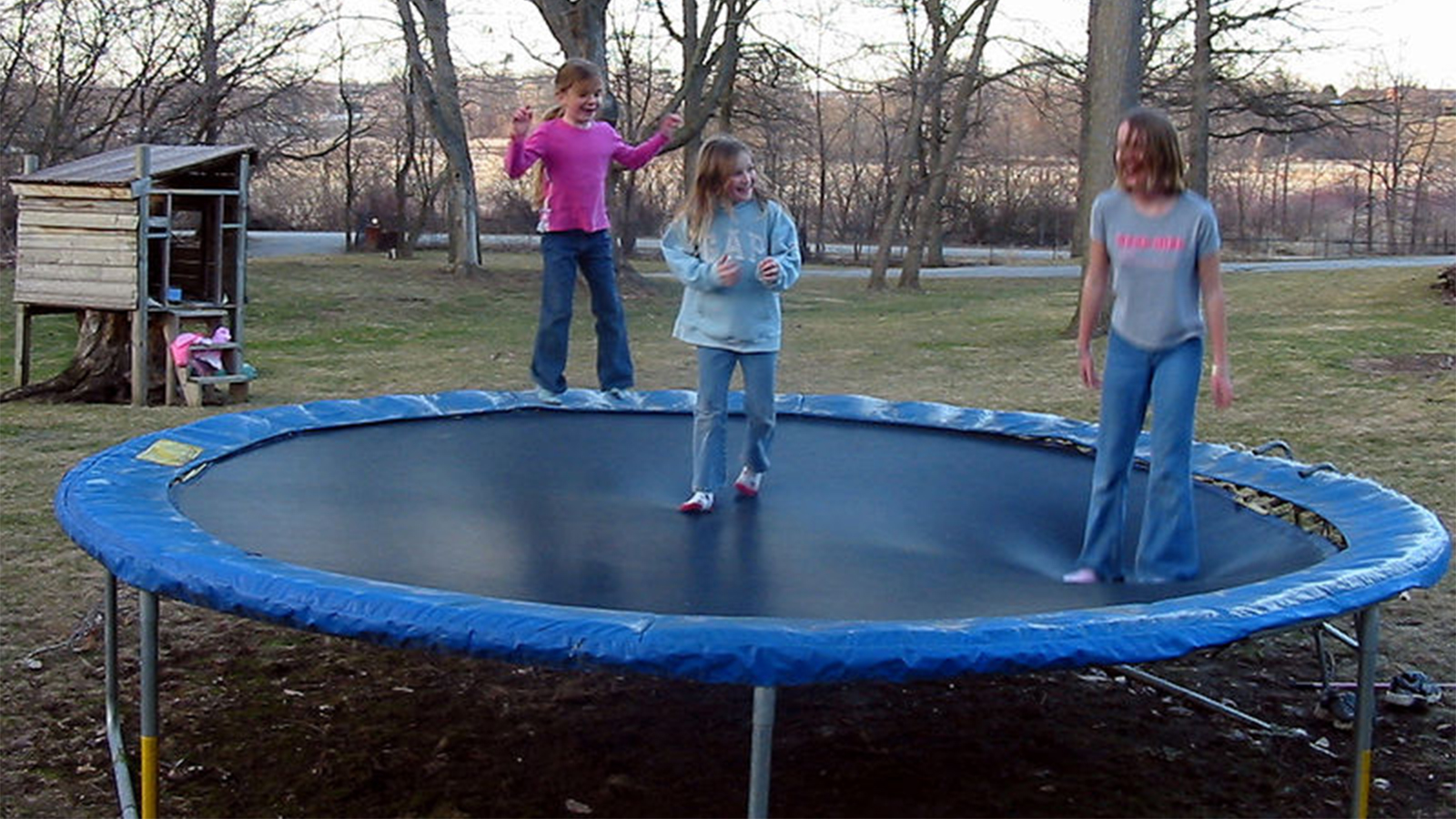 Up Next
If you own a home, you most likely have homeowners insurance, but how sure are you about what is and isn't covered? HowStuffWorks takes a look.
---
Related Articles
More Great Links
Sources
A Guide to Home Downsizing. Financial Web.http://www.finweb.com/real-estate/a-guide-to-home-downsizing.html

Leech, Eric. "Downsizing Your Home: How Much Space Do You Really Need?" TreeHugger. May 31, 2009.http://www.treehugger.com/files/2009/05/downsizing-your-home-how-much-space-do-you-really-need.php

Smith, Lisa. "Downsize Your Home to Downsize Expenses." Forbes: Investopedia.http://www.investopedia.com/articles/pf/07/downsize.asp

Williams, Geoff and Annalisa Burgos. "House Match: Downsizing to the Right Fit." HGTV FrontDoor. Oct. 13, 2009.http://www.frontdoor.com/Buy/House-Match-Downsizing-to-the-Right-Fit/55318