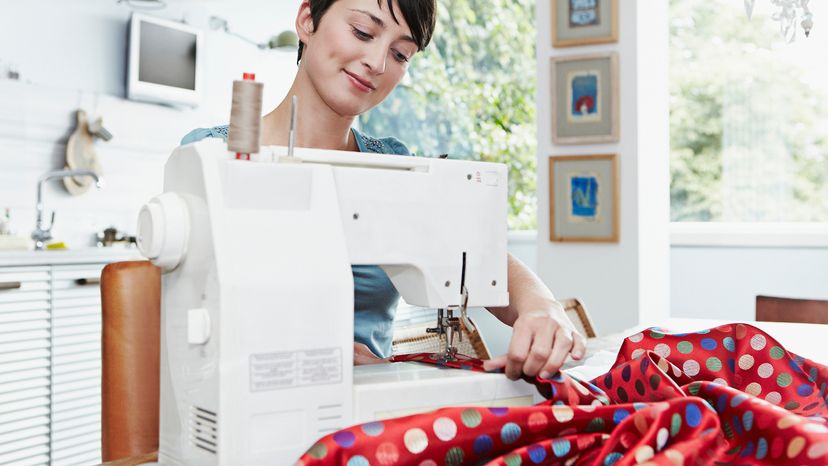 ­
Without the sewing machine, the world would be a very different place. Like the automobile, the cotton gin and countless other innovations from the past 300 years, the sewing machine takes something time-consuming and laborious, like turning raw seam edges into tidy hems, and makes it fast and easy.
With the invention of the mechanical machine, manufacturers could suddenly produce piles of high-quality clothing at minimal expense. Because of this technology, the vast majority of people in the world can now afford the sort of sturdy, finely stitched clothes that were a luxury only 200 years ago.
As it turns out, the automated stitching mechanism at the heart of a sewing machine is incredibly simple, though the machinery that drives it is fairly elaborate, relying on an assembly of gears, pulleys and motors to function properly. When you get down to it, the sewing machine is among the most elegant and ingenious tools ever created.