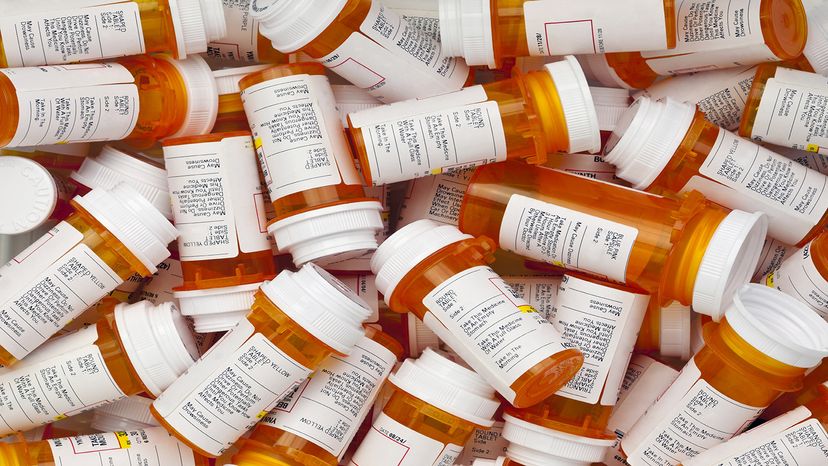 Over 64 percent of Americans take one or more prescription drugs. From antibiotics to antidepressants, 4.7 billion prescriptions were dispensed in 2022. That's a lot of heavy-duty plastic to deal with!
Pill containers are usually made of number five plastic (polypropylene, or PP), which is what yogurt containers and many reusable food-safe containers are made of. You can tell if you're dealing with a number five recyclable plastic by looking at the bottom of the container for the chasing arrows with the number 5 in the middle. These common plastics are great because they're lightweight, strong, can deal with a wide range of temperatures, and they keep whatever's inside dry.
These plastics also take years to break down in the environment, and as they age, they release toxic chemicals and methane, a dangerous greenhouse gas into the environment.
So, if you're one of the millions of people who have empty pill bottles lying around your house, you might be wondering what to do with them. Of course, in some cases, you can recycle them — some cities have curbside recycling programs that accept number five plastics. But you can also reuse these sturdy, airtight containers in your everyday life.
Here are 15 uses for your used pill bottles: