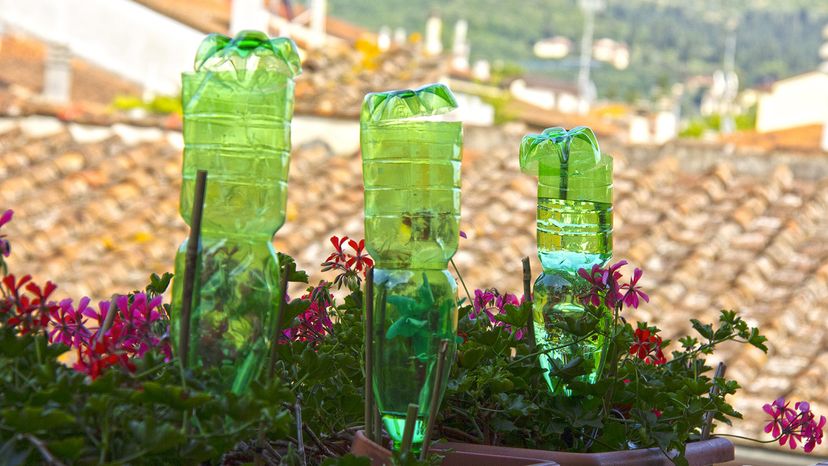 It's no secret that the world is drowning in plastic. We may try to do our part by tossing our used bottles, cups and containers into the recycling bin. But even plastic items marked as recyclable usually are not recycled; rather, they're taken from the recycling bin and tossed into a landfill. Just 14 percent of the world's plastic waste is currently being recycled, according to the World Economic Forum, and only 2 percent gets recycled into something equally useful.
Why does this happen? Basically, old plastic is expensive to collect and sort and it often degrades after one or two uses. So the more certain plastics are recycled, the more toxic they become. On the other hand, making new plastic is cheap and easy to produce.
So rather than throwing plastic containers into the trash or recycling bin, try to find another use for them. Yes, they'll eventually wear out, but keeping them out of the landfill for a few months or years is still helpful. Here are seven ingenious ways to repurpose those plastic containers.