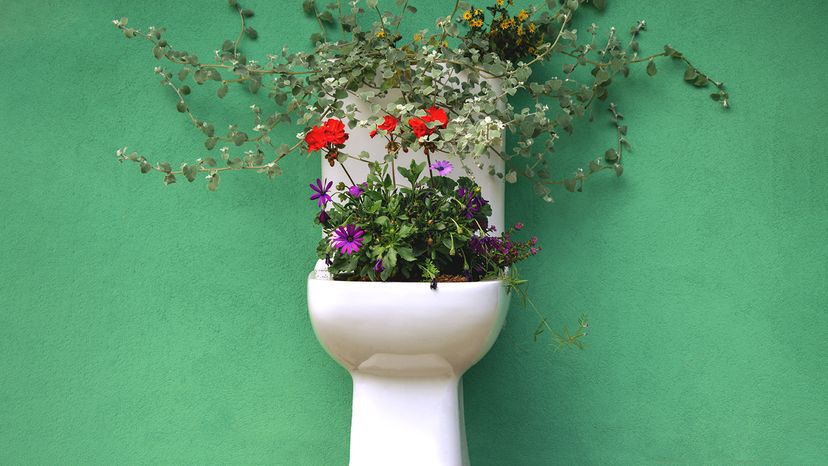 There are basic building blocks that plants of all kinds need in order to grow; among them are water, phosphorus, potassium and nitrogen. The elements are found in soil, and if their concentrations aren't high enough, most gardeners solve that problem by adding fertilizer.
Fertilizer comes in many forms; almost any organic matter can add nitrogen and phosphorus as it breaks down, and garden centers often carry formulas made of cow's and pig's blood, fish emulsion or mollusk and crustacean shells. And perhaps the most common fertilizer is manure. The waste of animals like cows, horses, chickens and rabbits is loaded with nitrogen and phosphorus.
But human waste is, too. At least, our urine is. For thousands of years, humans have understood that urine is great for helping crops grow. It contains all the phosphorus and nitrogen a garden could need, plus healthy amounts of potassium and trace elements. And while urinating is one of the ways our bodies remove waste, it's not toxic to our gardens. In fact, it's nearly sterile and presents no real risks. On the International Space Station, it's even recycled into drinking water.
Urine is a super effective fertilizer, too. Researchers studying farms in Niger found that fields fertilized by the farmers' urine produced 30 percent more grain than fields fertilized with other products. And, though it may seem a little odd, it's totally safe. A 2020 study found that any potentially dangerous microbes that are contained in human urine are reliably eliminated by storage conditions or pasteurization.
So, if you're willing to give urine fertilizing, well, a go, here's how to get started.