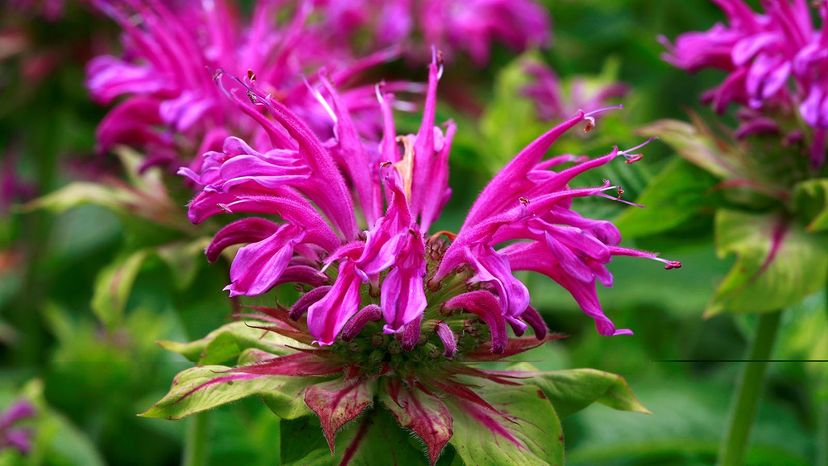 Meet genus Monarda, aka bee balm, a member of the mint (Laminaceae) family, named in honor of the 16th century Spanish physician and botanist Nicolas Bautista Monardes. Monardes wrote some of the earliest books about the medicinal uses of America's native plants from intel gathered by early explorers who "discovered" Monarda and some of its many uses from the indigenous people who inhabited the New World.
Native Americans infused the Monarda plant in tea to treat lung ailments like colds and flu and used it topically as an antiseptic for wounds and to reduce the swelling of bee stings — hence, its common name: bee balm.
"A favorite among Native Americans as a source of various medicines, bee balm will quickly become one of your favorite garden plants too," Amanda Bennett, vice president of horticulture and collections at the Atlanta Botanical Garden, says in an email.
Bee balm isn't just another pretty flower in the garden. It's a versatile herb that has lots of health and culinary applications. Its leaves are edible raw or cooked, it has medicinal properties and it can be made into an aromatic tea. It also happens to be a perennial powerhouse that attracts a plethora of pollinators to its spectacular blossoms. And bee balm has a storied history as well.