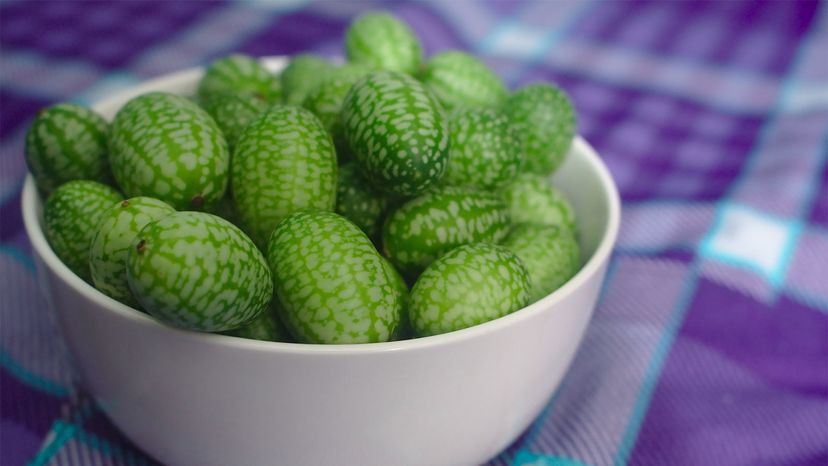 Whether you call them mouse melons, Mexican sour gherkins, sanditas or by their popular U.S. name, cucamelons, these adorable fruits are the latest in a recent burst of "rediscovered" produce making inroads into American food culture. Originally hailing from Central America, where they've been eaten for centuries, cucamelons look like teensy ripe watermelons but have a unique flavor all their own.
Full-grown cucamelons are not, it should be noted, a hybrid of watermelons and cucumbers, but rather in a genus of their own (Melothria scabra). They're about the size of a ripe grape. The exterior features a thin rind, tender enough that you can pop the whole fruit in your mouth right from the vine. You'll immediately taste a cucumber flavor, one that's doused with a distinctive splash of lemon tartness.
Cucamelons are versatile. You can throw them into a salad just as you would any other bite-sized vegetable, or simply snack on them with salt. Accentuate their tart taste by pickling them, or skewer them and use as a fancy cocktail garnish. Sauteing these little guys with olive oil, salt and pepper is another popular idea. Regardless of preparation, there's no need to slice or peel them, because the rind is tender and mild.