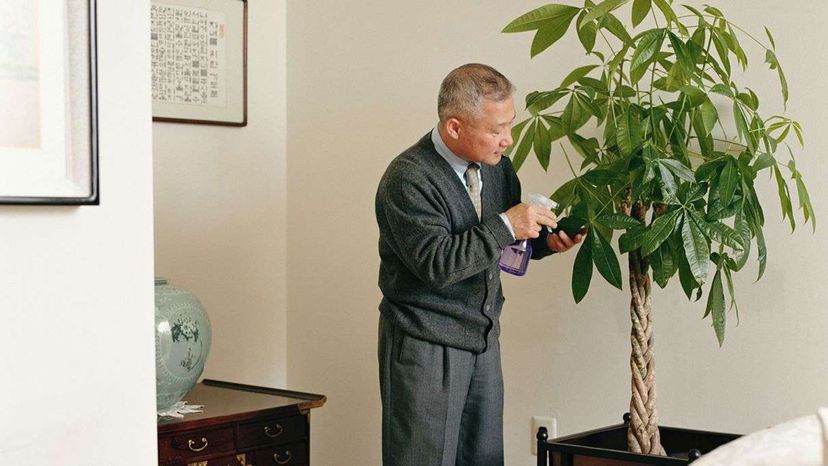 The Chinese money tree (Pachira aquatica) is a popular gift for those celebrating Lunar New Year. Who doesn't want a little good luck, particularly of the cash-related kind?
"The belief around this plant is that it can bring luck into your life, especially during a big life milestone, such as opening up a new business," e-mails Rebecca Lee, registered nurse and founder of natural health resource Remedies for Me. "They are also given to friends or to new neighbors as a symbol of friendship."
"This plant is actually a Malabar chestnut tree that in the wild can get to be 50 feet [15 meters] tall, but in the houseplant world we usually see them as desktop plants of maybe a 4 to 5 foot [1.2-1.5 meter] specimen," adds Rebecca Bullene of Greenery NYC via e-mail.
Chinese money tree plants are some of the most popular indoor plants in the world, according to Lee. "They are very easy to care for and can last for years. They are widely used in the Chinese culture during feng shui, the cleansing of your house in order to live in harmony with the surrounding environment."