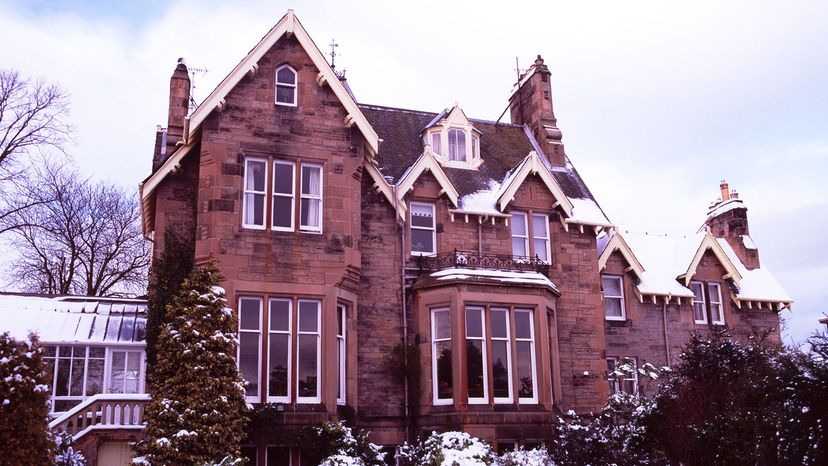 Helen Ackley and her family lived with ghosts for years in their turn-of-the-century Victorian in upstate New York. One ghost would shake the children's beds to wake them up in the morning. Another materialized in midair as Helen was painting the ceiling of her living room (and approved of her color choice). Her son once came face-to-face with a long-deceased Navy lieutenant outside the basement door.
The Ackleys didn't keep their spectral guests a secret. Helen was quoted in newspaper stories and the Reader's Digest about the family ghosts, and the home in Nyack was included on the town's haunted house tour. Everyone knew that the Ackley place was possessed — everyone, apparently, except Jeffrey Stambovsky.
In 1989, Stambovsky, a transplant from New York City, bought the Ackley's Victorian mansion for $650,000 without any knowledge that the place was famously riddled with ghosts. When his new neighbors clued him in, Stambosky took the Ackleys to court to cancel the contract and get his money back. In the first trial, the judge denied Stambovsky's claim, citing caveat emptor or "let the buyer beware."
But an appeals court in New York reversed the decision, ordering Ackley to return Stambovsky's money in a colorful ruling that included ghostly quotes from Hamlet and a reference to the movie "Ghostbusters."
"Whether the source of the spectral apparitions seen by defendant seller are parapsychic or psychogenic, having reported their presence in both a national publication (Readers' Digest) and the local press (in 1977 and 1982, respectively)," wrote the court, "defendant is estopped [prevented from going back on her word] to deny their existence and, as a matter of law, the house is haunted."