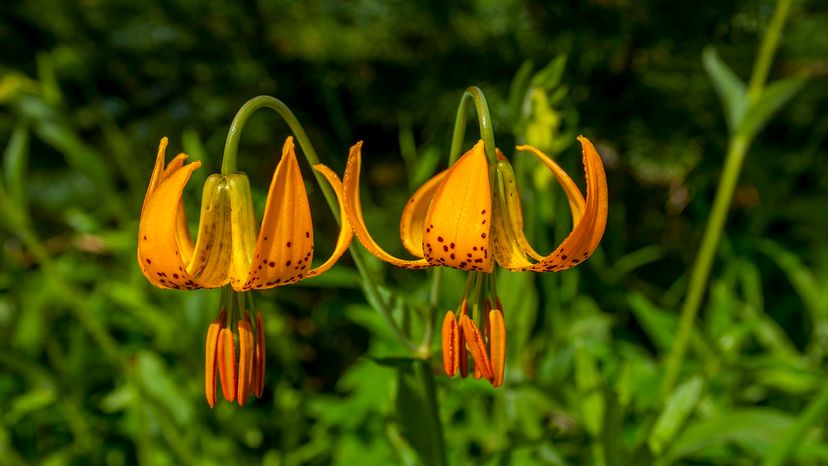 Imagine yourself wending through a meadow on a bright, breezy day in search of cheery wildflowers to carry home in one of the hundreds of baskets you've woven while waiting for COVID to end. Suddenly, like Alice in "Through the Looking Glass," you come upon a wildflower garden all aflutter with daisies, roses, violets and tiger lilies. Although you're there to pick the flowers, Alice spoke to them instead: "O Tiger-lily," said Alice, "I wish you could talk." To which the tiger lily, dancing in the breeze, replied, "We can talk, when there's anybody worth talking to."
It is absolutely true that some plants are beyond amazing in the ways that they "speak" to us: dazzling and lovely to behold, edible as a side dish or garnish, replete with healing properties, fragrant pollinator magnets, easy to cultivate and grow — when it comes to the tiger lily, you're getting the total package. And the cherry on top? These sweet-scented, deep apricot orange with a whisper-of-cinnamon beauties are one of the top long-lasting cut flowers in the world. So the flowers you bring home in your basket will remain vital in your vase for up to two weeks.
"Lilium lancifolium or tiger lily, is one of the most eye-catching shades of orange a garden can have," Amanda Bennett, VP of Horticulture and Collections at the Atlanta Botanical Garden, says in an email. "It's a calling card for butterflies and beneficial bees. The 'tiger' in the name refers to the black spots on each petal."