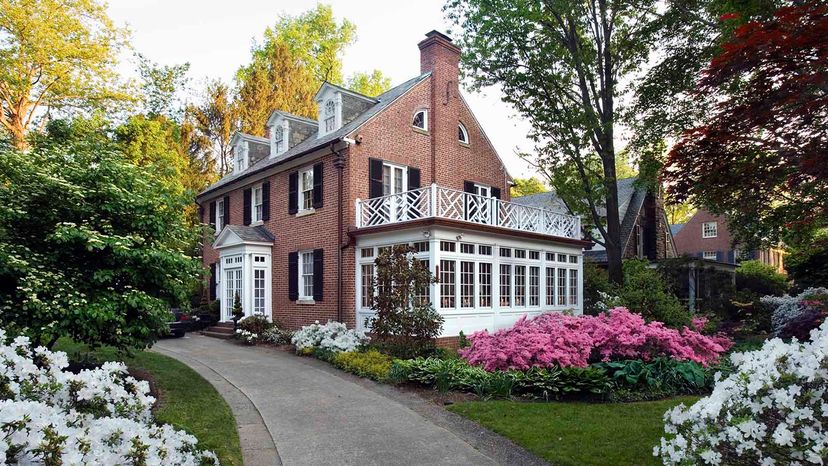 It's no wonder that azaleas have become synonymous with the Southern states in the U.S. After all, the dazzling pink, purple, red and white blossoms are on show worldwide for millions of folks to see during the popular Masters Tournament at Georgia's Augusta National golf course every year. Plus, one of the world's largest displays of native and cultivated azaleas — more than 20,000 of them — can be viewed each spring at Callaway Gardens in Pine Mountain, Georgia, which was originally developed in the 1950s after the owner, Carson Callaway, discovered a rare native azalea on the property.
These colorful plants originated in China and Japan, and made their way to the U.S. via England, France and Germany around the 1830s. The first American azaleas were planted on a plantation near Charleston, South Carolina, called Middleton Place Gardens, and have been associated with Southern gardens ever since. The oldest landscaped garden in the U.S., Middleton Place was created in 1741 by Henry Middleton using the design principles of Andre' Le Notre, who crafted the gardens at the Château de Vaux le Vicomte and Palace of Versailles in France. Among its highlights: a stunning view of blooming azalea gardens covering the hillside beneath the trees that is said to take your breath away.
Some other Southern spots to view these fabulous flowers: The gardens at Tryon Palace in New Bern, North Carolina, where azalea gardens can be found blooming in naturalized beds during the spring, along with thousands of tulip bulbs; Airlie Gardens in Wilmington, North Carolina, complete with 67 acres (27 hectares) boasting more than 100,000 azaleas; and Brookgreen Gardens, between Myrtle Beach and Pawleys Island in Murrells Inlet, South Carolina, where you'll find a former rice plantation sporting one of the largest collections of outdoor sculptures in the U.S. on 551 acres (223 hectares) surrounded by azaleas, camellias and live oaks.
So, why have azaleas become the signature flowers of the South? While these plants can be grown in many areas across the U.S., they prefer the moist, well-drained acidic soil and partial shade of the Southeastern U.S. "Due to their showiness and their adaptability to the climate — making them pretty easy to grow — they are popular in the region," explains Patricia Collins, who is now retired after serving 52 years as director of gardens, education and volunteers for Callaway Gardens.
Azaleas tend to be popular in the Southern region as ornamentals due to their evergreen leaves, adds Scott Fanello, editor of Totalgardener.com. "They offer beautiful flowers in the spring and deep green leaves year-round," he says. "Plus, the flowers virtually cover the bush, adding more color in the spring than almost any other plant other than annuals, which you have to replant every year."