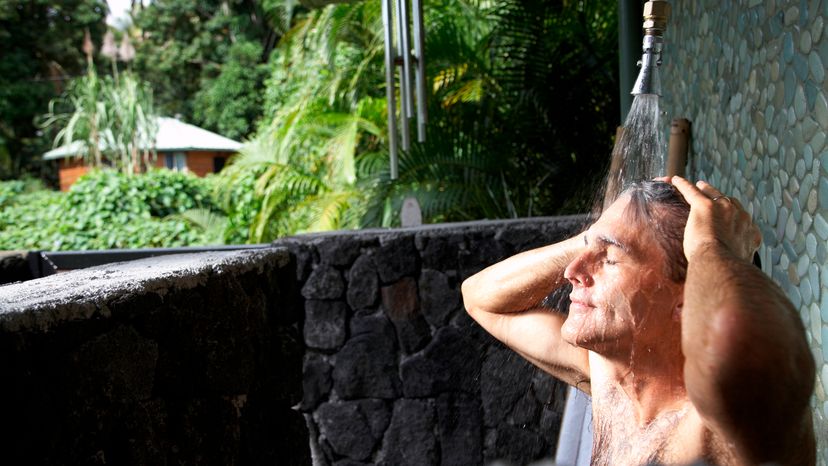 Perhaps you want an outdoor shower for practical reasons: rinsing off before jumping in the pool or spa or after a beach outing; cleaning up and cooling off after a hard afternoon of gardening, building fences or mowing the lawn; or making sure the family doesn't track in mud after playing touch football, volleyball or plain old catch.
Or maybe you want an outdoor shower for the sensory experience: You enjoy the feeling of cool water and the sun's hot rays. Your home has gorgeous vistas or lavish landscaping, and you'd like to take the time to appreciate that beauty (while standing under a cool stream of water). Is there a late night shower under a full moon and starry sky in your future?
Outdoor showers are increasingly popular, probably because homeowners have figured out that this do-it-yourself project is one of the simplest of home additions to install. Read on to find out how to install an outdoor shower yourself.