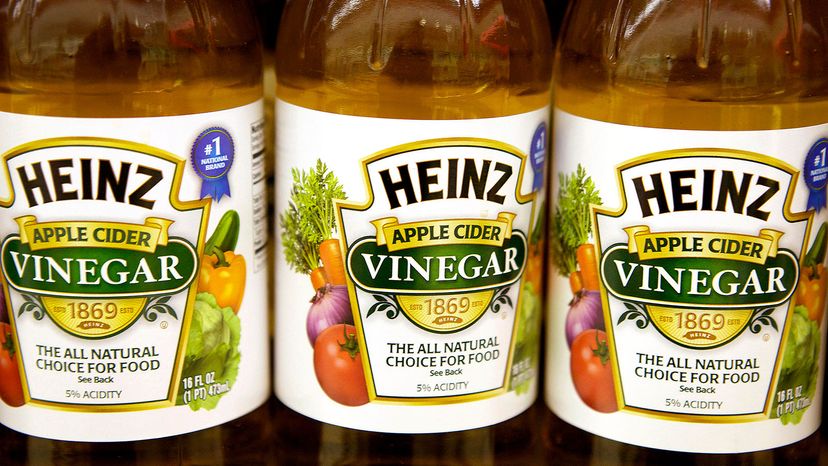 Next time you're at the grocery store, grab a jug of vinegar. Or maybe two. Because this cheap pantry staple has an impressive number of alternative uses. Think cleaning vinegar, gardening, pet care, laundry, health care and more.
At its most basic level, vinegar is acetic acid that's mixed with water, trace chemicals and flavorings. Even more simply, it's fermented alcohol -- likely created unintentionally thousands of years ago when someone's attempt at making an alcoholic beverage went awry.
Distilled white and apple cider are the two most used forms of vinegar in the U.S. But Ireland favors malt vinegar, Asians opt for rice vinegar and in the Mediterranean, wine vinegars (sherry, red and white) are all the rage. Many vinegars are also flavored with ingredients like fruits, herbs and spices.
But when it comes to using vinegar in projects not related to cooking, it's best to go with the distilled white and apple cider varieties. So grab a bottle of each before checking out these 12 great and unexpected uses for vinegar.