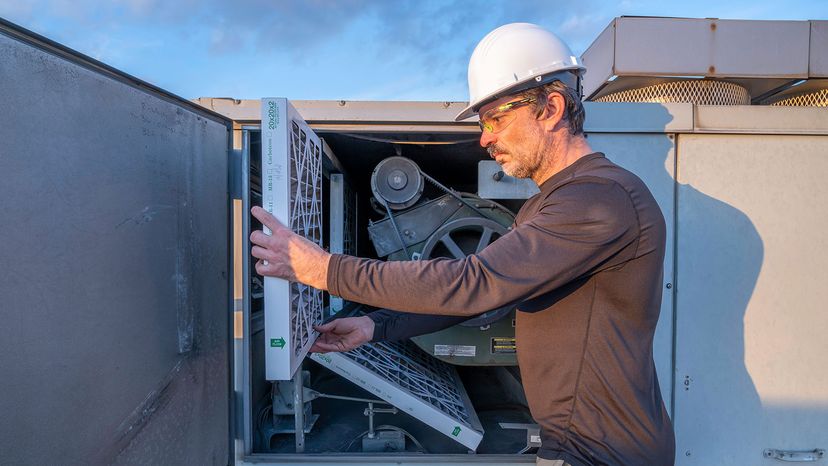 If you've ever tested the wind by holding a wet finger in the air, you've used evaporative cooling. The same principle cools you off after a swim, and also powers one of the oldest and simplest forms of air conditioning. Known in the U.S. as swamp coolers, modern evaporative coolers can trace their lineage to ancient Egypt. They're cheap, efficient and good for the environment, but they come with some limitations, so don't push your standard air conditioner out the window just yet.
The ancient Egyptians had a great need for air conditioning. They accomplished it by hanging wet blankets across the doors of their homes or, if they happened to be royalty, having servants fan them across jugs of water. When hot dry air passes over water (or better yet, through it), the air cools off. Nowadays, we use electric fans instead of servants, but the principle of cooling the air by evaporation remains the same.
Unfortunately, evaporative air coolers don't work everywhere. Swamps, for instance, are lousy places for swamp coolers. It's not entirely clear where they got the nickname, but it probably refers to the humidity they add to the air or the swampy smell that can develop when they aren't cleaned often enough.
Swamp coolers are used all over the world. In order to work, swamp coolers need a hot dry climate. In the U.S., they work well in the arid western and southwestern parts of the country. The global evaporative cooler market was valued at $7.6 billion in 2019 and is expected to reach $19.8 billion by the end of 2026.
Swamp coolers are based on a simple, efficient technology that has been around a long time. The principles of evaporative cooling worked for the pharaohs, and they can still work for you.