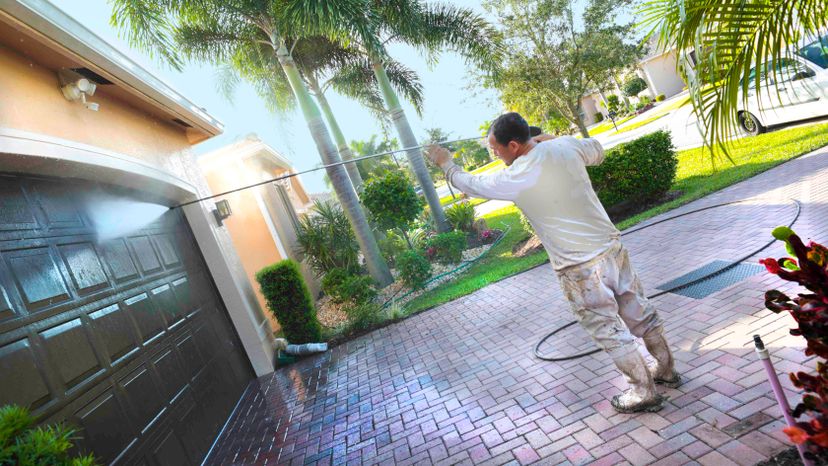 It was years ago, and I had just painted my newly bought old house. With the help of some friends, we turned the rather dirty looking white into a cool and, should I say, very spunky shade of yellow. Not too dark ... not too light ... more like a banana that's sat out on the counter for only a day or two. I painted the floor of the wrap-around porch a light green, getting rid of the awful gray the previous owner had apparently loved.
Within two years, though, the yellow was showing signs of weathering. It was a bit dirty, and a trifle moldy. The pollen from the nearby maple trees stuck to it like flies on paper. The porch floor was a disaster. That's what having big two dogs with muddy paws will do.
Instead of turning again to paint and brush, I bought a power washer and tried to scrub the house clean. It worked, up to a point. I soon learned that power washers are not magic wands, especially in the hands of novices (read: me). They are certainly not magic erasers that can get rid of years of dirt, grim, pollen and mildew in one washing. Moreover, if you're not careful, and don't use the right cleaners and attachments, you can damage your house's siding, be it aluminum, wood or vinyl.