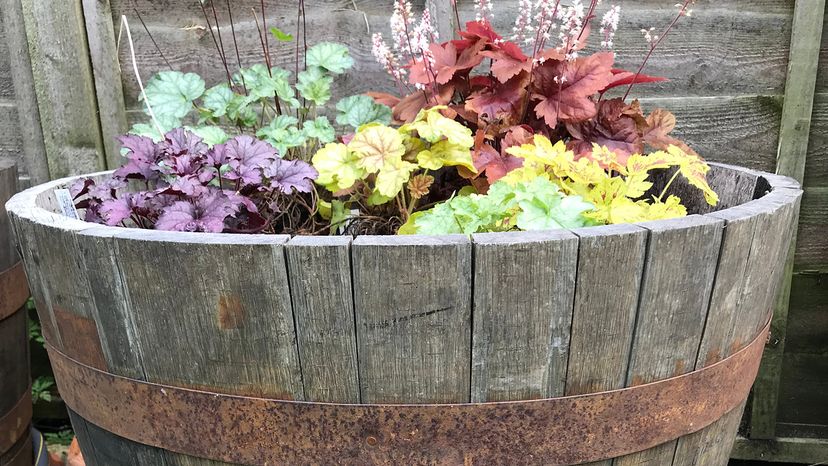 Repurposing wooden whiskey barrels for use in your home or garden is not only a great way to upcycle, but these projects hit the DIY trifecta: useful, beautiful and unique.
Whiskey barrels and wine barrels are not the same thing. Whiskey barrels typically hold 53 gallons (200 liters) of liquid, while wine barrels will vary in size. If you're collecting whiskey barrels for a home and garden project, this uniformity is good news; if you secure barrels from a variety of sources, you can be confident that they will be a standard size.
While whiskey barrels are nearly always made of oak, wine barrels could be made of oak, maple, hickory or walnut. Each specific type of wood helps winemakers impart a specific flavor. And, unlike wine barrels, the wood that comprises whiskey barrels is often charred on the interior of the barrel. When the wood is burned, it builds up a layer of charcoal. This charcoal inside the barrel essentially becomes a filter that removes impurities from the batch of whiskey stored inside of it.
Whiskey barrels, both half-barrels and full-size barrels, can be purchased from many sources, including specialty barrel distributors and most big box home improvement and garden stores.
Here are seven great uses for whiskey barrels: