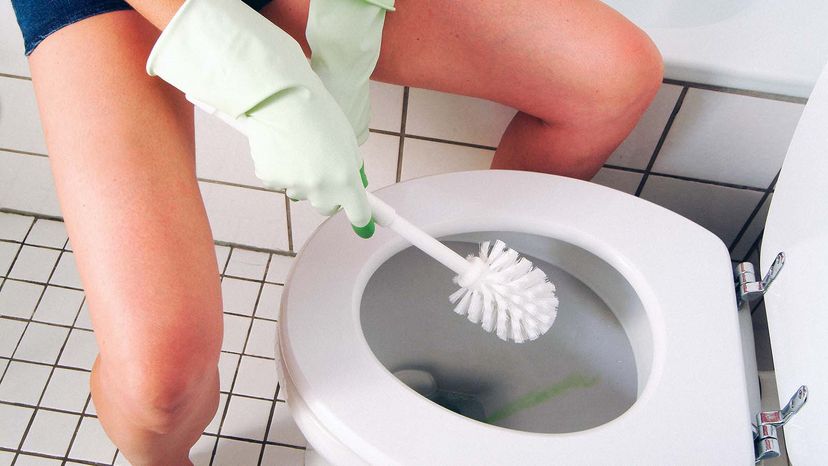 Nothing is worse than a stained and stinky toilet bowl.
Image Source/Getty Images/Image Source
Many homeowners are baffled by the stains they see in their toilets. They clean their bathrooms regularly and yet the toilet bowl has nasty brownish or yellow rings around it and on the bottom of the bowl, or stains running from below the rim to the water level. These stains are caused by a buildup of minerals from hard water [source: family handyman]. Many homes have hard water, which can cause damage to your toilet or sink and leave stubborn stains that are very difficult to remove. Toilets are made of porcelain, which is prone to picking up these stains and holding onto them. With the right know-how you can easily remove those stains. We will now give you a number of ways to get rid of those stains in your toilet bowl.
Originally Published: May 18, 2011