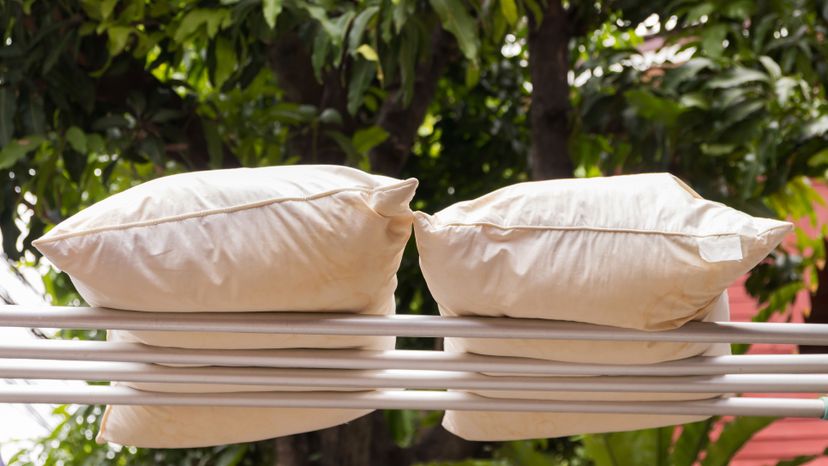 Although most pillows have a tag giving laundering instructions, few people bother to wash them. We think they're shielded from the day-to-day grit and grime of life, thanks to the pillowcase. Or else, that washing them may ruin them.
But, the standard pillowcase is typically only made of cotton or some other easily permeated fabric, rendering the pillow susceptible to pretty nasty stuff.
"Even with a protective pillow case, your pillow can be filled with dust mites, body oils, and bacteria from your saliva," explains Mary Marlowe Leverette, housekeeping and laundry expert with The Spruce in an email. "All of that is next to your face and no one wants any of that."
Regular close-proximity exposure to any of these contaminants, or others like pet dander, can cause illness or allergies to flare up. It's no small amount of junk, either. "Your pillow doubles in weight over a span of time from absorbing dust, mold, bacteria, allergens, and dead skin when we sleep on them," write the experts at Clean My Space.
The good news is that laundering pillows is a surprisingly easy task.