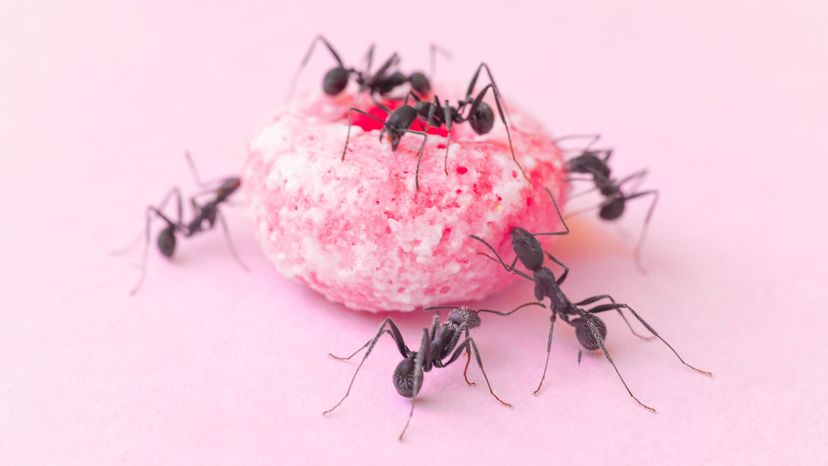 Ants invade homes for one reason: food. Whether you left crumbs on the kitchen table or forgot to take the trash out, where there's food, there's ants. Ants aren't all bad. They help to clean up dead animals and naturally create topsoil as they burrow into the ground. But they can also pose a danger to you and your home.
Ant bites aren't only annoying, they can trigger an allergic reaction in some people. A typical ant bite can cause pain and discomfort, but bites from a fire ant can lead to difficulty breathing, difficulty swallowing, nausea and dizziness. While fire ants pack a big sting, other ants can do a different type of damage.
Carpenter ants, similar to termites, can cause damage to your home's walls, decks, doorframes and other wooden materials. These ants create nests in wooden areas that are moist and starting to decay, and cause damage by tunneling through the wood.
But if your home has become infested with ants, don't worry. Getting rid of them is fast, easy and cheap. Most of our suggestions below use ingredients that are safe to use around babies and pets. Here are some home remedies to quickly and successfully rid your house of ants.
If all else fails, you can always call a professional exterminator.
Originally Published: Apr 4, 2011