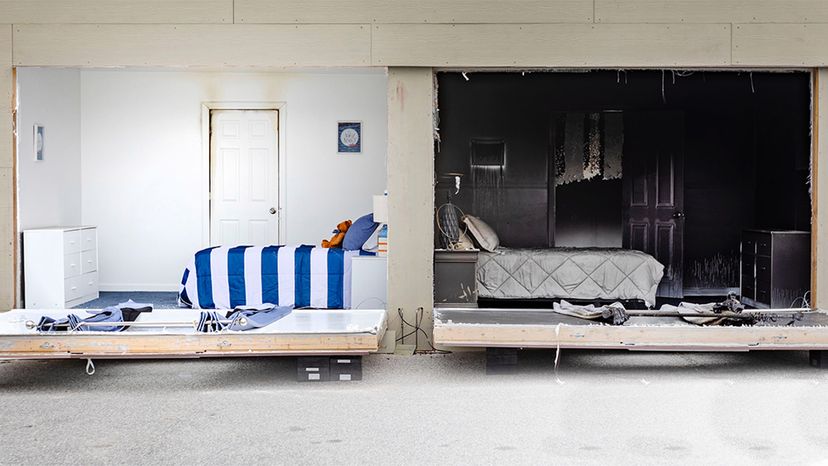 On a cold night in Fairfax, Virginia, firefighters were dispatched to a house fire where on arrival they were told that everyone had exited the building. The Fairfax County Fire and Rescue team went in to extinguish the fire, which was in full force with rolling flames and thick smoke. Firefighters Vincent Harrison and Kyle Ballinger entered ahead of the crew to search the home. As they were turning to finish their search, Harrison heard a voice calling for help.
That's when they found a girl hiding behind a closed bedroom door. The interior of the house was burnt and covered in smoke, but what Harrison and Ballinger saw behind the door was a clean room.
"There was no smoke in the room, it was completely clear," Ballinger says in a video showing footage from the fire. "I noticed that there was no soot on her; she didn't have any signs of smoke inhalation or anything like that. She was just completely clean due to the closed door."