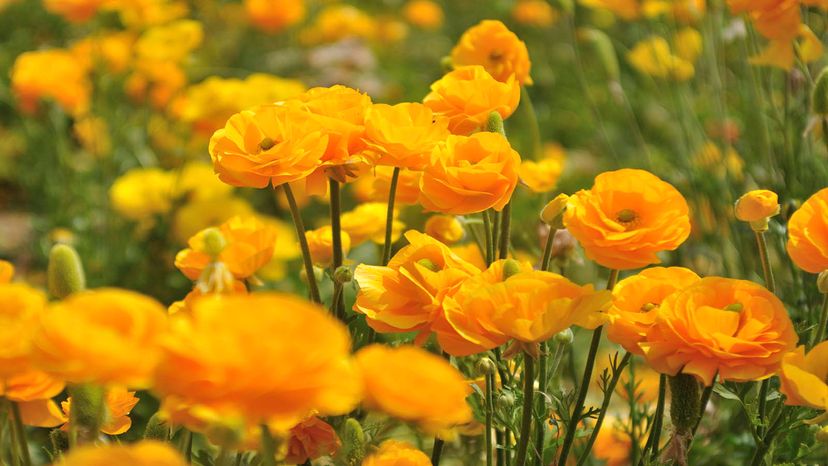 What's nerve-wracking at a spelling bee but beloved by bees, hard to say three times really fast, poison if you eat it, once used to cure leprosy and mange and oh-so-gobsmacking in a bridal bouquet? Answer: ranunculus, ranunculus, ranunculus.
A native of Southwest Asia, ranunculus was first introduced to Europe (along with the anemone and the tulip) in the 16th century during the reign of Queen Elizabeth I. The genus name Ranunculus is Latin for "little frog," likely because the tuberous little buttercup's natural habitat is near streams and other moist places where little frogs might nab a pad and make a home.
"The name 'buttercup' is thought to come from the yellow color of the flower and with over 600 species in the genus, they range from prize cut flowers to pesky lawn weeds. The weedy ones in pastures are particularly troublesome since they are poisonous to livestock and can also be toxic and caustic for humans," Amanda Bennett, VP of Horticulture and Collections at the Atlanta Botanical Garden, says in an email.