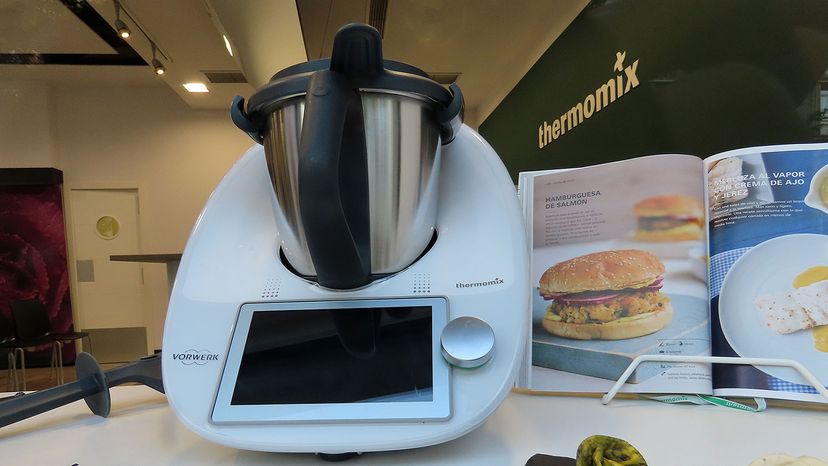 With an eye-popping price tag of $1,500, the Thermomix TM6 has a lot to prove. Never heard of a Thermomix? That could mean you live in the United States, one of the last holdouts of Thermomix global domination. The upmarket cooking device has been built and sold in Europe by the German company Vorwerk since 1971 and has earned a coveted place in restaurants and home kitchens in Portugal, Italy (where it's called a Bimby) and Australia. The first Thermomix machines started selling in the U.S. in 2015.
So what is a Thermomix, exactly? That's a tough question to answer in 20 words or less. Think of it as a futuristic blender that also sautés, steams, stirs, grinds, cooks the perfect soft-boiled egg, ferments yogurt, and kneads up a springy loaf of sourdough bread.
Unlike the wildly popular (and much less expensive) Instant Pot, which specializes in speedy one-pot meals, the Thermomix functions as an extra set of expert hands for both beginner and seasoned cooks. Writing for Wired, reviewer Joe Ray called the Thermomix "the robotic equivalent of your own personal sous chef."
So, what does that mean, exactly? We scheduled a virtual Thermomix product demo with Lynette MacDonald, a corporate education and culinary development manager with Thermomix USA to find out more.