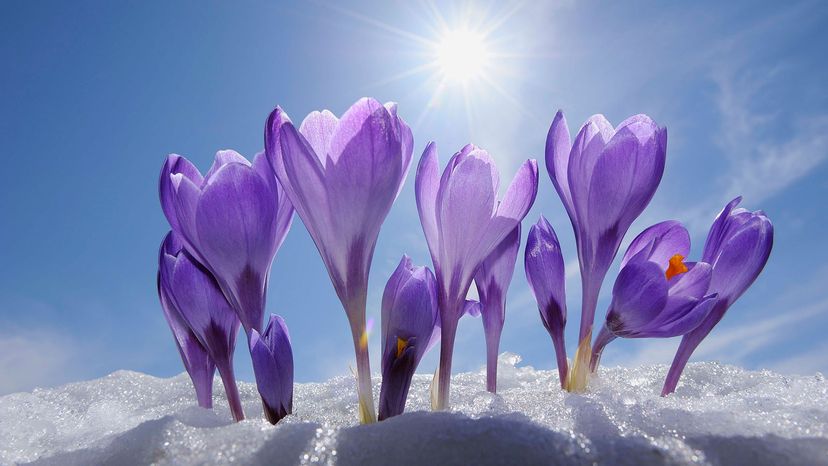 Crocuses are cheery harbingers of spring. The tiny perennials are among the first to burst forth from the ground each year, sometimes even popping their heads out in the snow, thanks to a protective waxy cuticle covering their leaves and petals. And their often-bright colors — purples, yellows, oranges and blues — are a welcome sight after winter's muted tones.
Spring-flowering crocuses, the most prevalent, come in two varieties: the snow or wild crocus, which blooms first, and the more common Dutch crocus, which blooms later and features larger flowers. Select crocus species bloom in the autumn and winter, too.
The versatile crocus grows in most climates, except the very hottest. And they aren't too picky about soil type. Not surprisingly, then, the 80 different crocus species in existence are found around the globe, and in diverse settings such as meadows, forests and mountain peaks. The flower is especially prominent in Africa, central Asia, China, southern Europe and the Middle East.
Crocuses spread easily, a plus for those with black thumbs. And ecologically minded folks will appreciate the fact that crocuses are a great source of food for hungry bees, who love their rich, golden pollen.
Ready to add some crocuses to your yard? Here are some tips for cultivating these popular, pretty blossoms.