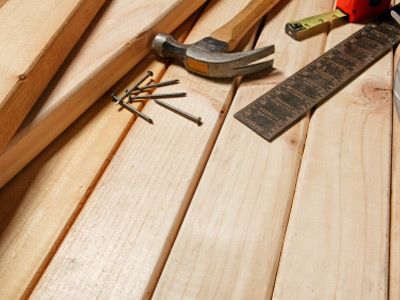 Ready to build a house? Get an overview of the steps for home construction. First, blueprints.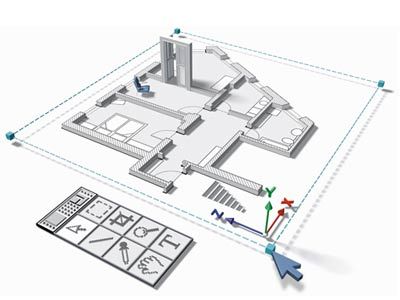 Every house starts with a floor plan. A solid plan like this digital rendering helps the build run smoothly and helps you order the materials to get started.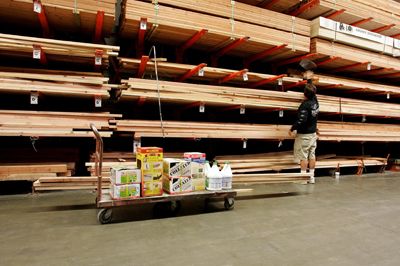 Lumber, concrete, flooring, insulation, wiring -- the list goes on. When you have all your building supplies, the next step is to lay out and pour the foundation for your house.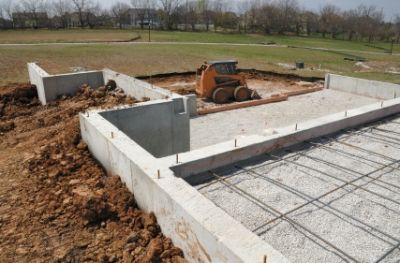 The foundation outlines the major sections of your new home and forms the base for everything else you build. Better be sure you have it right the first time! Next, you'll raise the framing for the house.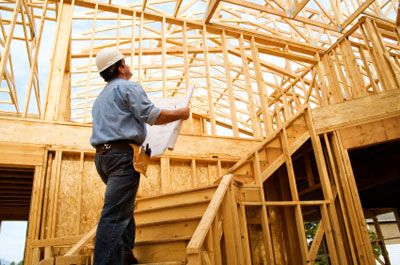 Large homes require a lot of framing. See the skeleton of the house take shape as framing finishes in the next photo.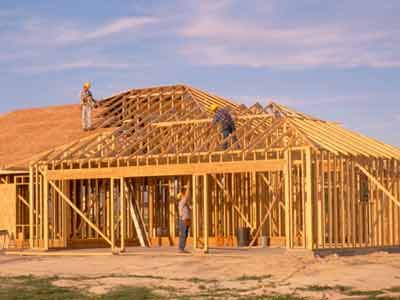 With so many pieces to be assembled, it's easy to see why stud frame houses can take lots of time and labor to build. Next, you'll need to finish the roof.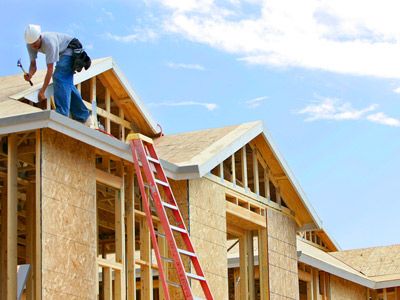 Don't skimp here. By covering your house with a good, energy-efficient roof, you can save a lot of money down the road.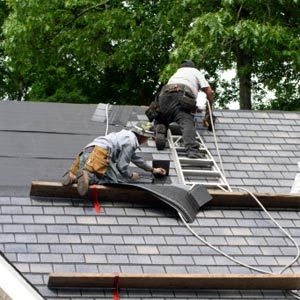 Wooden sheathing goes over the frame, roofing paper is next, and then the shingles are tacked on. The next step is to finish up the exteriors.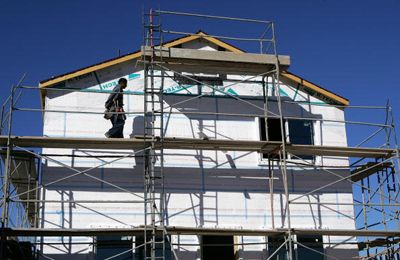 Using house wrap during the last stages of framing helps keep your house sealed from the elements. Next, you'll need to add siding.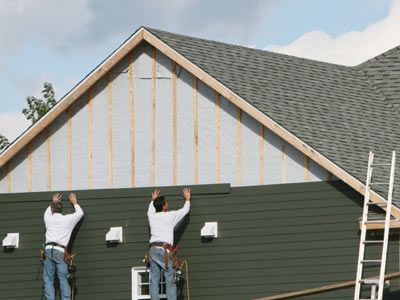 When you add the siding -- whether it's brick, stucco or the horizontal siding you see here -- the house will start to look finished. But there's still plenty of work to do inside.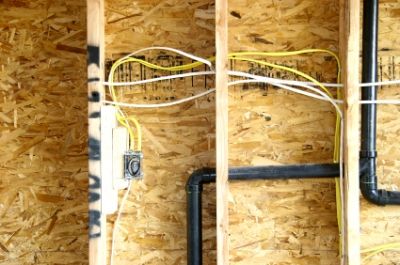 After the exterior is finished, you can install the mechanicals like wiring, plumbing and HVAC systems.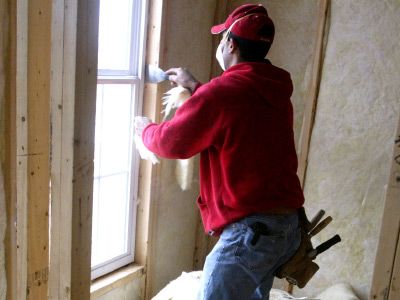 Insulation is key to keep your house comfortable and energy-efficient in all seasons. Good insulation and sealing makes heating and cooling your home less expensive in the long run.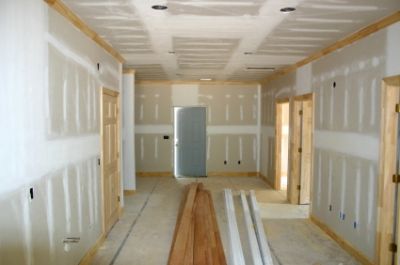 When the mechanicals and insulation are done, you can complete drywall and trimwork on the interior. That gets you ready for the fun part: interior finishes.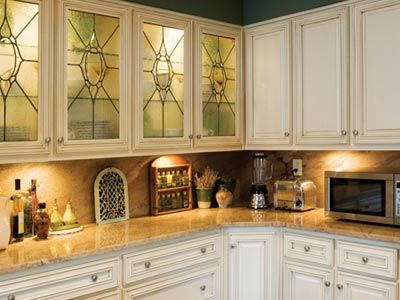 What color paint? What kind of flooring? What do you want for cabinets, lighting and appliances? Completing the interior can be exciting, but don't neglect the finishing touches outside your house.
Back outside, you'll need to do some landscaping. At a minimum, your construction site will probably require clean-up and lawn care. Why not plant some flower beds while you're at it?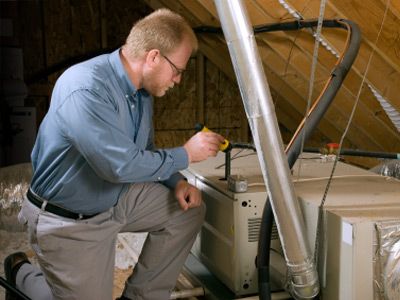 You're almost done. Before closing, your house will need a full inspection. A walk-through will help you understand how everything works, and it's the last chance to request any small fixes or repairs.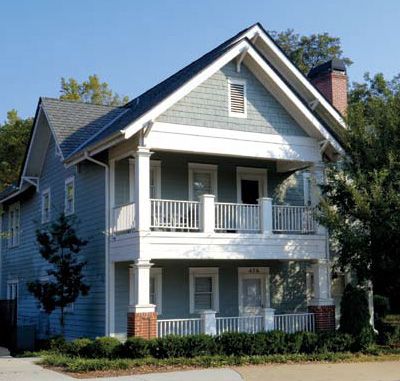 Home, sweet home. If you're ready to plan your new house, start by learning 5 Questions You Should Ask a Prospective Contractor.