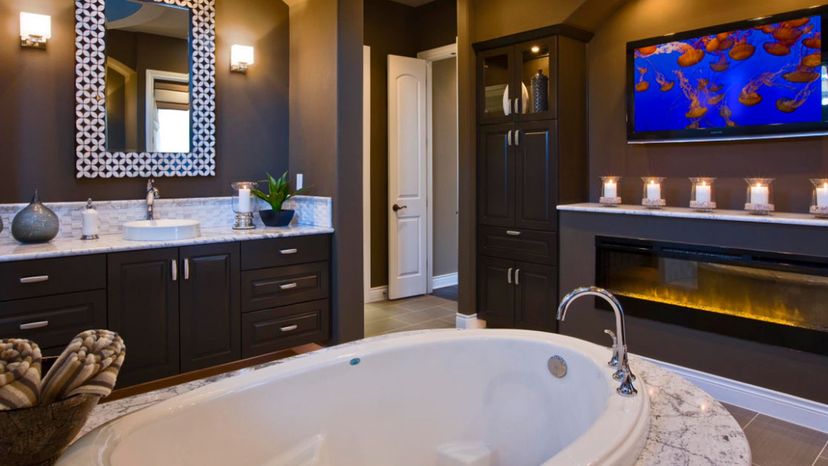 Imagine putting on your favorite pair of PJs, settling back into a comfy chair with a good book and hot toddy, and then relaxing the night away beside the flickering flames of a cozy fireplace — all without the hassle of lugging in logs or building a fire.
It's possible with an electric fireplace. They're essentially heaters that use electrical components to emulate the look and warmth of traditional wood, coal or gas-burning fireplaces.
They're also simple and safe to operate: Once they're installed, you just plug them in to an electrical outlet and turn them on. And you can add mantels, inserts and logs to make them feel just like the real thing. Best of all, they don't have to be vented or professionally installed, so you can enjoy one anywhere, from your bathroom to your kitchen.
"Electric fireplaces are certainly rising in popularity due to their combination of convenience and modern features," says Glenn Sebring, president and founder of Chicago-based Sebring Design Build. "By simply flipping a switch, a room can be heated in minutes. They are popular not just because they heat the room so easily, but because they provide a sense of ambience as well."