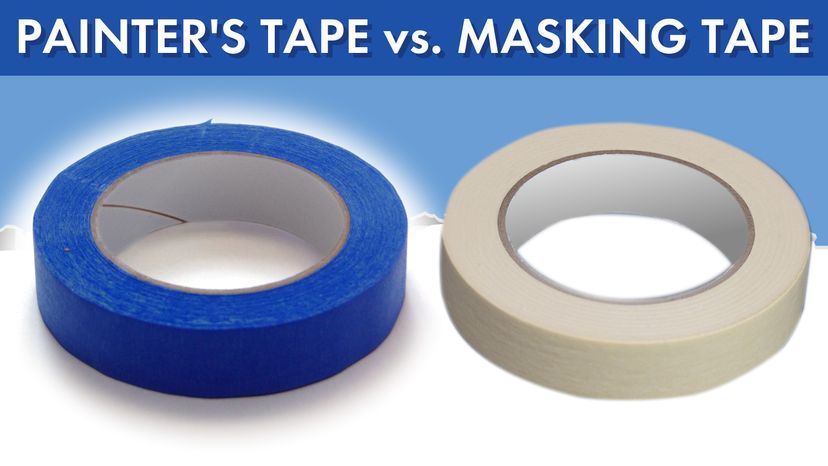 Go to any hardware store and ask where to find the tape, and you're sure to be met with a question about which type you want: duct, masking, adhesive, cellophane, electrical, painter's, double-sided, plumber's, etc. Most of those tapes look and feel so different that it's easy to decide which one is right for the job. After all, wrapping the kids' birthday presents in black electrical tape is definitely gonna draw some looks. But for two of the most commonly used tapes — masking and painter's — the differences aren't as obvious.
Aside from the painter's tape name easily giving away its specialty, both masking tape and painter's tape are made with a crepe paper backing, have similar weights and, in a pinch, can be used for the same jobs. In fact, they're technically from the same family — all painter's tapes are masking tapes. But on the flip side, not all masking tapes are painter's tapes.
So, if they are really that similar, is it truly necessary to choose one over the other? The answer will depend on your project type, your budget and your time.