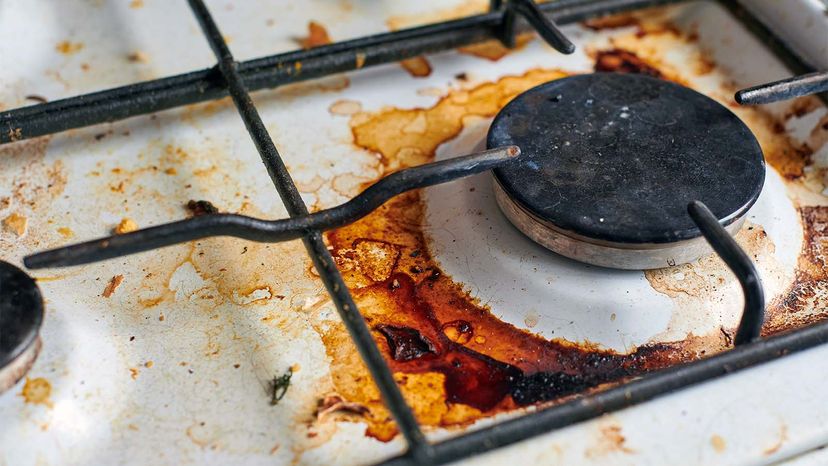 Burgers in the skillet, chicken in a deep fryer, even a take-out pizza can leave a greasy mess all over your kitchen. And unless you're Samantha from "Bewitched" and can make problems disappear with just a twitch of your nose, you know a good scrub is on its way.
Water alone can't get rid of grease because water molecules don't stick to grease molecules. And elbow grease isn't always enough to tackle the baked-on gunk found in kitchens. Commercial grease cleaners can do the trick for most messes, but if you don't have any products on hand (or you'd rather use products without harsh chemicals), what else can you do?
There are ways to fight grease using things you already have around your home. These five household solutions for eliminating kitchen grease will have you out of your cleaning gloves and back relaxing in no time.